Womens Health Nursing
The science of women's health has grown tremendously over the past few decades, which has created new and exciting opportunities for advanced practice nurses in this field. There are numerous programs for Women's Health Nurse Practitioners, Nurse Midwives, nurses working in research on female issues and nurses with a Master's degree working in hospitals, clinics, doctor's offices or in government programs.
<!- mfunc feat_school ->
Featured Programs:
Sponsored School(s)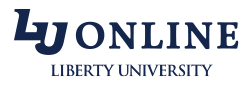 <!- /mfunc feat_school ->
If you choose to obtain your Master's degree and work within women's health, much of your focus will be the evaluation of physical, emotional, sociocultural and educational needs of gynecologic primary health care. This includes working with adolescents and women from childbearing age through the postmenopausal years.
Nurse midwives, the forefront providers of Women's Health Services, are Master's trained in the needs of women's health, which includes prenatal care, labor and delivery and the care for the woman after birth. Nurse Midwives work in a variety of settings, such as private practices, hospitals, health departments, birthing centers, and they provide essential access to care for the under-served populations in inner city and rural areas across the U.S.
Nurse Practitioners who specialize in Women's Health have multiple opportunities in a variety of settings. In addition, many graduate with a greater number of technical skills, which includes IUD insertion, endometrial biopsies and OB ultrasonography. They are up to date on the latest research and theory, which they put into practice. These Nurse Practitioners use ethical principles to make a positive impact in healthcare policies at a local, regional and national level.
Women's Health nurses with Master's degrees often have the opportunity to work in the highest quality hospital settings. UNC Healthcare is an example of an ANCC Magnet Recognition hospital that has also received the prestigious international recognition as a Baby–Friendly Hospital Initiative, which is a global program sponsored by the World Health Organization. This hospital provides care for high and low risk patients in their Ante-partum Unit, Labor and Delivery, Maternity Care Center, Lactation Services, GYN/GYN Oncology and in the hospital's Obstetrics Clinic, opening up ample opportunities for APRNs with a focus in Women's Health.
Nurses who work in these settings are typically certified in neonatal resuscitation and attend advanced training in fetal monitoring and perinatal support. The labor and delivery staff is certified in neonatal resuscitation, basic life support, advanced cardiac life support and has extensive training and fetal monitoring and obstetrical care. The nurses who lead in this field are caregivers, mentors, teachers, patient advocates and healthcare ambassadors. If you are ready to earn your MSN with a focus in Women's Health, take a look at the school who offer these programs, and request information to learn more.
Many nurses with their Master's degree work in women's health care research, making an impact on how and why women's healthcare is delivered in the way it is. For instance, the National Institute of Health recently completed a study that concluded hormone replacement therapy restored bone mineral density to normal young women with primary ovarian insufficiency. There are numerous studies being done at universities across the nation, and taking the time to ensure your school's research matches your own interests is a great way to narrow your school search.
Curriculum for Women's Health Nursing
It is possible to get your MSN and the Women's Health Studies Minor at the University of Pennsylvania. Their program offers a comprehensive perspective on women's health issues, women's healthcare providers and our society as a whole. This minor is perfect for graduate students that have a strong interest in women's healthcare.
This minor includes two required courses in two electives selected from the Women's Health Care Studies Programs. These include:
Well Woman Health Care
Public Policy Leadership in the America Public/Private System of Health Care
Elective courses include:
Women and incarceration
The Politics of Women's Health Care
Complementary/Alternative Therapies in Women's Health
Primary Health Care of Women and Children
Health Care of Childbearing Women, Theory
Directed study in your specific field of interest
If you do not want a nurse practitioner or a nurse midwife degree, you can earn a clinical degree in an area of your interest and get a minor in Women's Health Care Studies. You can also use your elective classes to focus on women's issues to further your career.
Several nursing schools across the nation, including Vanderbilt University School of Nursing, offer a Woman's Health Nurse Practitioner program. The program focuses on the primary health care needs of women, while it examines influences that affect women's lives, and emphasizes promoting and maintaining wellness. Primary health care needs of women may be impacted by substance abuse or violence against women, which are cultural aspects of care that must be considered. Didactic learning coupled with hands-on clinical practice provides Women's Health nurses with the skills to succeed in advance practice settings.
The typical admissions requirements include an online application, a Statement of Career Goals and the application fee. The goal statement should outline your future career plans within Women's Health Nursing following graduation. Applicants must submit official transcripts of all undergraduate studies, and most nursing schools have strict GPA requirements. A satisfactory GRE taken within five years may be required, along with three letters of professional references from faculty members, professional colleagues or work supervisors. Applicants may also be required to complete the interview survey. The writing style and the content of your responses will be used in the overall evaluation of your application to this program.
The 39 hour curriculum for the Vanderbilt Nurse Practitioner in Women's Health degree reflects the common core classes for most programs of this type and includes:
Advanced Health Assessment and Clinical Reasoning
Advanced Health Assessment Applications
Advanced Pharmacotherapeutics
Adult Gerontology Primary Care I, II
Women's Health for Advanced Practice Nursing I
Pathophysiologic Concepts
Advanced Practice Nursing in Primary Care of the Adolescent
Practicum in Women's Health
Scientific Underpinnings for Advanced Nursing Practice
Women's Health Issues
Preceptorship in Women's Health
APN Role within the U.S. Healthcare Delivery System
Conceptualization & Integration of Evidence for Advanced Nursing Practice
The University of South Alabama, College of Nursing has a fully accredited online program for a Women's Health Nurse Practitioner in a condensed schedule, requiring four semesters or five semesters of study, depending upon your enrollment status.
The online coursework is a five semester plan, consisting of 45 credit hours and the clinical hours can be completed in your region with an approved Preceptor.
The Online Women's Health NP curriculum includes:
Advanced Nursing Assessment
Physio–pathological Basis of Advanced Nursing
Advanced Women's Health Nursing I, II
Health Promotion/Disease Prevention & Issues for Women's Health Nursing
Pharmacology for Advance Practice Nurses
Critical Analysis of the Scientific Underpinnings of Advance Nursing Practice
Advanced Women's Health Nursing Practicum II (180 Clinical Hours)
Evidence-Based Practice and Quality Improvement in Health Care
Organizational & Systems Leadership
Advanced Women's Health Nursing Practice III (180 Clinical Hours)
Strategic Resource Management in Health Care
Advanced Women's Health Nursing Internship (180 Clinical Hours)
Advanced Women's Health Nursing IV
This is a tough schedule since five semester courses are packed into four, but if you want to graduate sooner and have the ability to work at this pace, it may be the perfect program for you. Other schools offer similar online options for earning your MSN in Women's Health, and you can find them on our site to request more information.
Most colleges and universities have an office of Financial Aid and Scholarships, which is the best place to start if you are looking for scholarships, financial aid or student loans. If you are seeking financial aid you must first complete a FAFSA application, which is a federally administered program to determine need. Another excellent place to look for educational funding is the Health Resources and Services Administration, as they provide scholarships and low interest loans for many nursing specialties.
Nurse Corps uses scholarships and loan repayment programs to help nursing students with their tuition and other expenses. In return, when the nurse graduates they work for two years at a Critical Shortage Facility and Nurse Corps pays 60 percent of their qualifying student loans. They have the option of working a third year for an additional 25 percent paid of their original loan balance.
Women's Health Nursing – Career Outlook and Licensing Information
There are several types of nurses in the field of women's health. The nurse midwife and the nurse practitioner earn a salary of $96,460 annually. Their job outlook is tremendous as it is expected to grow 31 percent faster than the average job.
The Vanderbilt's University Women's Health Practitioner program lists work environments for graduates in many different settings, which would apply to Master's prepared nurses working in women's health from a large number of colleges and universities. These settings include:
Adult/Internal Medicine Practices
Aesthetics
Ambulatory OB–GYN Clinics
Family Planning Clinics
Home Health/Assisted Living/Nursing Homes
Indian Reservations
Planned Parenthood
Prenatal Clinics
Private Practices
Infertility Clinics/Practices
Uro–gynecology Practices
Women's Health Clinics
Women's Prisons
The American Nurses Credentialing center offers certificate exams for Family Nurse Practitioners, but not other specialties related to women's health. The American Midwifery Certification Board offers a certification exams for the Obstetric, Gynecological and Neonatal Nursing Specialist.
The Association of Women's Health, Obstetric and Neonatal Nurses (AWHONN) is a nonprofit organization that promotes the health of women and newborns. Their mission is to improve and promote the health of women and newborns by strengthening the nursing profession through the delivery of superior advocacy, research, education and other professional and clinical resources to nurses. By joining this organization you will receive excellent management and health care policy information.
A career in women's health offers a vast number of opportunities for graduates with their Master's degree, and it may increase your income. Earning your master's degree gives you an enormous sense of satisfaction, and the respect of your colleagues. This particular specialty is one that is good for all women, as well as the future of healthcare. To learn more, visit the schools and programs on our site.
Women's Health Nursing Schools
Rutgers University-New Brunswick
New Brunswick, NJ
Washington University in St Louis
Saint Louis, MO
University of Wisconsin-Parkside
Kenosha, WI