Cardiac Nursing
Cardiovascular nurses are highly skilled healthcare practitioners and play a vital role in treating and preventing cardiovascular disease (CVD), as it is a critical global health issue. Obtaining Master's level cardiac nursing education can give you the necessary knowledge, skills, and the resources to work to prevent, diagnose and treat CVD. To find a Master's in Nursing program that offers you the option of specializing in Cardiac nursing, look through the schools on our site. Once you have found the Cardiac graduate nursing programs that interest you, request information to learn more about the specifics.
<!- mfunc feat_school ->
Featured Programs:
Sponsored School(s)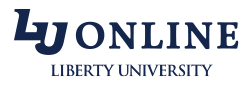 <!- /mfunc feat_school ->
In general, Cardiac nurses care for people with heart disease in ambulatory, acute and home care situations. With a Master's degree, you may end up in a position that allows you to not only provide nursing interventions, but to diagnose and treat conditions affecting the entire cardiovascular system. You will be capable of taking on a variety of roles that may include position within preventative medicine, patient education or specialized testing and research.
Cardiovascular nurses with Master's level preparation are key to promoting, improving and maintaining cardiac health across the nation. As a nurse with a Cardiac Care MSN, you will have the training to lead others in the development of system-wide change and to contribute to health system reform and community engagement to reduce the risks and effects of CVD. Community based education and collaboration with partnering organizations is increasingly used to promote the agenda of Cardiac healthcare professionals, and you may be called upon to design, implement and execute wellness promotion as a Master's prepared nurse in this field.
In April, 2014 Forbes Magazine reported that the American College of Cardiology teamed up with the Preventive Cardiovascular Nurses Association (PCNA) to offer a "Never Too Early, Never Too Late: Cardiovascular Health for Women Throughout the Lifespan" educational webinar. This webinar covered a number of pertinent cardiac disease prevention topics. The PCNA is a nursing association whose mission is to prevent cardiovascular disease. They provide live webinars, CE courses for nurses and numerous tools for patients, and may be a great resource as you look to earn your Master's within this specialty.
A cardiovascular nurse can play a primary role in a critical care environment, usually under the title of Cardiac Nurse Practitioner or Clinical Nurse Specialist. When a patient has had cardiac surgery, a massive MI, congestive heart failure, a valve replacement, or a heart arrhythmia due to a leaking valve or other reason, a Cardiac nurse who is Master's prepared can mean the difference between life and death. Even in non-acute cases, Cardiac nurses can function to prevent these types of life threatening conditions from occurring in the first place.
Cardiac Clinical Nurse Specialist programs can prepare you to fulfill all the necessary roles that may arise in practice through a graduate level course of study. Leadership development is one of the most important components of a cardiac nursing education, as you can fill a key role in shaping healthcare delivery systems that address CVD prevention. This type of leadership may include some managerial skills, but it is oriented towards achieving goals. It closely relates with group dynamics and team processes. Your Master's level training should enhance your ability to instill faith and respect in your healthcare team, along teaching you how to transmit values and ethical principles that relate to practice. Highly educated Cardiac Nurses are frequently put in a mentoring role as they are self-confident, knowledgeable and experienced and are able to lead and teach other nurses effectively.
Cardiac Nursing Education and Curriculum
There are several Master's in nursing programs for cardio-vascular nurses across the country, most commonly allowing you to incorporate cardiac courses into a Clinical Nurse Specialist or Nurse Practitioner role. While the CNS role is most common, there are several ways to specialize within this field.
Many nursing schools across the country offer a Clinical Nurse Specialist Master's degree program. These programs are designed to prepare students who want to expand their expertise related to the management of a specific patient population, including Cardiac Care nursing.
Eligibility for admission criteria usually includes:
Completed online application and $50 fee
BSN degree from an accredited University
GPA of 3.0
Official transcripts from all post-secondary institutions attended
Official GRE test scores within the past five years
Demonstrated commitment to nursing practice and scholarly pursuit
Community service and professional commitment
Interview with faculty member may be requested
Written expression of goals
Three letters of recommendation; one from an academic source, and the other two can be academic or professional sources
Current Resume
Applicant must submit evidence of current nursing license and be able to obtain a Maryland RN license
Undergraduate Statistics and Health Assessment are required prerequisites.
The curriculum for a typical Clinical Nurse Specialist program includes:
Philosophical, Theoretical, and Ethical Basis for Nursing
Applications of Research to Practice
Context of Healthcare for Advance Practice Nursing
Statistical Literacy and Reasoning and Nursing Research
Physiology/Pathophysiology Basis for Advance Nursing Practice I
Clinical Pharmacology
Health Assessment and Measurement: Adult/Geriatric Variations
Health Assessment and Measurement: Pediatric Variations
Advanced Health Assessment and Measurement
CNS Role Specialty Practicum I, II, III (which can focus on cardiology)
The advanced practice nursing coursework prepares you through clinical courses that include cardiovascular disease, risk assessment, health assessment, cardiac abnormalities and differential diagnosis of cardiovascular conditions.
Some nursing schools have Clinical Nurse Specialist MSN programs which are delivered in an online format. You are usually required to attend one orientation day on campus when the program starts, and the clinical portion is intended to be completed in your local region.
There are also RN to MSN programs to become a CNS, and you may have the option to choose cardio-vascular nursing courses to complete your education. To become a Clinical Nurse Specialist in the cardio-vascular field typically requires you to complete a 600 hour clinical program, while working directly with doctors and patients in a clinical setting.
Most universities have an office of Financial Aid and Scholarships, which is the best place to start if you are looking for financial aid. Any student seeking financial aid must submit a FAFSA application, which will evaluate their financial status and that of their family. The Health Resources and Services Administration also provides scholarships to nursing students, as well as long-term loans at a low interest rate.
The American Heart Association/American Stroke Association supports students conducting research projects related to cardiovascular disease and stroke by giving $2000 scholarships to nurses researching cardiovascular disease topics within basic, clinical or population sciences. The American Heart Association's "Goal Red for Women" and Macy's awarded 16 scholarships of $2500 each to increase the number of diverse healthcare professionals that will improve, culturally–sensitive patient centered care.
Nurse Corps offers a program that pays for your tuition, eligible, fees and other reasonable cost in addition to a monthly stipend of ($1302 for the 2014 – 2015 school year). You are then required to work for a minimum of two years in a critical shortage facility located in a HPSA area, in exchange.
Approximately 30 states offer costs–sharing grants that operate as a loan repayment program for primary care providers by the State Loan Repayment Program (SLRP). These thirty states suffer from professional nursing shortages, so you can check their website to determine if you live in a qualified area.
Cardiac Nursing Job Outlook, Salary Information and Licensing
Specialty Certifications are available for a Cardiac–Vascular Nurses, which is a great way to demonstrate your fidelity to your patients and your professional achievements within the field of nursing, especially after completing your MSN.
The eligibility criteria includes:
Having an active RN license within a state or territory of the United States.
Have practiced the equivalent of two years of full–time work as a registered nurse.
Have a minimum of 2000 hours of clinical practice in cardiac–vascular nursing within the last three years.
This certification is based on a computer-based test that is given year round. There are 175 questions and you are allowed 3.5 hours to complete the exam. The cost for an American Nurses Association member is $270; the cost for a nonmember is $395; the cost for a member of the Society for Vascular Nursing or Preventative Cardiovascular Nurses Association is $340.
This competency based exam provides a valid and reliable assessment of clinical knowledge and skills of the cardiac–vascular specialty. After passing the test, you will receive a Credentialed Award (RN-BC) that is valid for five years.
You may also seek certification by the American Association of Critical-Care Nurses. This organization provides a limited number of scholarships for members to acquire knowledge and skill beyond traditional academic training, and is well recognized in the nursing community. Adding a certification is a great way to separate yourself from the pack after earning your MSN degree.
According to the Bureau of Labor Statistics the average annual income for a registered nurse is $65,470; however, as an experienced nurse with a Master's degree as a cardiovascular specialist you may find a position with a higher income, either as a CNS or an NP. These positions also have good job security as the baby-boomer generation ages and cardiovascular disease becomes a more prevalent condition in the healthcare system.
As stated before, you should be able to find many positions you are qualified for as a Cardiac Clinical Nurse Specialist or Nurse Practitioner. Typical practice environments include hospitals, acute care centers, clinics, research centers, cardiac catheterization labs, electrophysiology labs, and cardiac rehabilitation programs or in community health.
If you are already working as a cardiovascular nurse, or if this is a field that has always interested you, take some time to review the Master's degree programs that offer this specialty track. With the variety of educational choices available, such as online programs and full or part-time programs, you can almost surely find a program that meets your personal needs. Request program materials from the nursing schools that offer Cardiac specialization as you earn your MSN to learn more about this exciting nursing field.
Cardiac Nursing Schools
Rutgers University-New Brunswick
New Brunswick, NJ
University of Missouri-Columbia
Columbia, MO
University of Southern Indiana
Evansville, IN
University of Wisconsin-Parkside
Kenosha, WI