Hospice and Palliative Care
Palliative care is meant to prevent and relieve suffering for patients and their families and to support the best possible quality of life, as patients enter the final stages of the disease process or illness they are experiencing. Hospice nurses traditionally remain at the bedside during this time, providing comfort cares and interventions that promote respectful end of life practices. It is accepted and expected that palliative care nurses remain with the dying patients to provide the best quality of care as patients approach this monumental life transition.
Due to the advances in cancer diagnosis and treatment there is a much greater demand for advanced practice nurses and oncology nurses who are capable of providing this essential segment of nursing care. Hospice and palliative care nurses provide, guide and evaluate nursing care for individual patients with cancer and other terminal diseases, along with providing respite for their families and caregivers. It is important that these nurses are trained in end of life treatment, psychological support, symptom management and enhancing the quality of life for their patients and the patient's families.
Having a Master's degree in this specialty ensures continued competence, and it makes an impact on nursing care as a whole.
<!- mfunc feat_school ->
Featured Programs:
Sponsored School(s)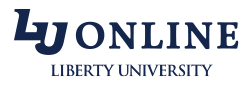 <!- /mfunc feat_school ->
End-of-life choices are a quality of life issue. According to the statement by the American Nurses Association, (ANA) nurses have an obligation to provide comprehensive, compassionate end-of-life care, which includes the promotion of comfort, the relief of pain and support for the patient, and their families, particularly if they have made a decision to forgo life-sustaining treatments.
A nurse that works with patients who have terminal conditions must be competent and is often a front line advocate for that patient's rights and preferences. Leadership and communication skills are important for this specialty, as is an understanding of legal documents surrounding end of life issues and a high degree of diplomacy. Being thoroughly trained to help provide families and patients with the care they need during the dying process is essential to success in this field.
As a Hospice nurse, you typically work with a team of care providers, ancillary personnel and family members who provide care for patients by offering education, comfort measures and support for the patient's wishes as they approach death. You will likely administer pain medications, sedation and other end-stage treatments as well as manage their side effects. You will be called upon to offer emotional support to the patient and their caregivers, helping them to understand and navigate the dying process as it occurs. This job is not for the faint of heart as you must be comfortable with the fact that each of your patients is at the end of life, and is no longer seeking cure, but rather comfort.
If you choose to get a Master's degree with a focus on Hospice and Palliative Care, there are several options to choose from. You can also choose to get your hospice and palliative care certification. There are also specialty Master's degree tracks that can lead to a career as a palliative care nurse practitioner, allowing you to expand your autonomy and reach in the field. Once you have found the programs you are interested in learning more about, submit a request for program materials. The National Board for Certification of Hospice and Palliative Nurses is the only organization offering specialty certifications for all levels of the hospice and palliative nursing care team, and administrators. There are several nursing career routes to obtain your palliative care certification, and they include:
Advanced Certified Hospice and Palliative Nurse (ACHPN)
Certified Hospice and Palliative Nurse (CHPN)
Certified Hospice and Palliative Pediatric Nurse (CHPPN)
Certified Hospice and Palliative Care Administrator (CHPVA)
Certified Nurse in Perinatal Loss Care (CPLC)
Following graduation from a hospice and palliative care Master's program, you will have a current body of knowledge with expertise in this field, and you will have increased competence and confidence in your practice. You will enjoy recognition by your peers and others in the field, particularly if you obtain one of the many advanced nursing credentials available. Your future employment possibilities are expanded, as well, with the possibility of a higher salary, increased independence and greater autonomy resulting from your advanced training.
Curriculum for Hospice and Palliative Care Nurses
There are several accredited nursing colleges and universities that offer programs with a focus in Palliative Care Nursing. Some universities have stand-alone programs, while others offer complimentary educational credentials in related Advanced Practice Registered Nursing (APRN) programs. Most programs require several semester hours of clinical nursing training and the classes may include; Genomics of Cancer and Terminal Diseases, Advanced Symptom Management, Health Issues and Policies, Clinical Pharmacology, Epidemiology and Pathophysiology.
As you look for funding options for your Master's Degree in Nursing, we recommend you first contact the financial aid office at the University you plan to attend to get more information and to fill out a FAFSA application, which is the Free Application for Federal Student Aid.
The American Association of Colleges of Nursing also lists a large number of sources for graduate students. The Hospice and Palliative Nurses Foundation offers 14 Certificate Scholarships and Individual Education Scholarships as well. You may also want to check your local and state based nursing organizations for scholarship and grant opportunities.
Hospice and Palliative Health – Career and Licensing Information
As of 2012 the Bureau of Labor Statistics does not list hospice and palliative care nurses separately from other Master's prepared RNs. This fact aside, earning a Master's degree in Hospice and Palliative healthcare can enhance your job opportunities by preparing you for independent practice in this field, as a Nurse Practitioner or Clinical Nurse Specialist, or within Hospice Administration and Management. There are available jobs in hospitals, clinics, Hospice and oncologist offices that can utilize the specialized nursing skills you will obtain in this kind of program. There may also be opportunities to work in research within hospice or at universities who are aligned with this area of investigation. Hospice offers specialized care designed to care for a patient during the end-stages of a terminal illness, and as such represents a segment of healthcare which is often overlooked, but which affects us all.
The Centers to Advance Palliative Care (CAPC) is a leader in palliative care programs, development and growth. Hospitals and healthcare facilities can become members of this organization through a highly competitive process focused on clinical excellence, reputation, outstanding leadership and experience. There are eight of these facilities across the country.
For example, the Children's Hospitals and Clinics of Minneapolis is the seventh largest children's health care system in the U.S. They provide 24-hour inpatient consult service, home service, including services. There are certifications available for physicians, nurses and social workers. The certifications for nurses are completed through the National Board for Certification of Hospice and Palliative Nurses. Imagine the difference you could make in the lives of patients and families in this segment of nursing by earning your Master's degree.
The National Board for Certification of Hospice and Palliative Nurses has certified more than 18,000 health professionals. This is the only organization that offers specialty certifications for all levels of the hospice and palliative nursing care team and administrators. An examination is necessary for the certification, which lasts for four years. The certification recognizes the expertise of the professional nurse that works in hospice and palliative care.
One of the main tenets of this kind of nursing care is the belief that the public has a right to choose the focused care they will receive when they have a life limiting illness. As a result the NBCHF directly states:
More people are electing to have comfort and quality at the end of life for themselves and those they love
Pain and symptom management competencies are receiving increasing emphasis by accredited and credentialing bodies
Funding for research and projects relating to end-of-life care is increasing. Funded efforts are providing new approaches, tools, and programs to improve care and outcomes
If you are ready to enter the field of Hospice and Palliative Care Nursing by earning your Master's degree, you have come to the right place. Choose the nursing programs you are interested in below and request school information to learn more.
Hospice and Palliative Care Schools
Rutgers University-New Brunswick
New Brunswick, NJ
University of Missouri-Columbia
Columbia, MO
University of Southern Indiana
Evansville, IN
University of Wisconsin-Parkside
Kenosha, WI