Nursing Education
Nursing schools across the country are struggling to accommodate the number of nurses that have applied for admission due to the lack of Nurse Educators. This is a difficult problem due to the large number of aging baby boomers and retiring nurses coinciding with a time when our country is moving with significant healthcare reform.
Nurse educators play an essential role in training future nurses to meet this growing need. The specific duties may vary as some nurse educators are clinical nurse educators at hospitals and others teach at colleges and universities; however, their common duties always involve the mentoring and instructing of the next generation of nurses. Accordingly, this is one of the most important areas of advanced nursing practice you can enter, and earning your Master's degree is the first step.
<!- mfunc feat_school ->
Featured Programs:
Sponsored School(s)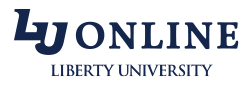 <!- /mfunc feat_school ->
As a Nurse Educator, you are responsible for developing a curriculum and teaching via lectures in a classroom or in a lab/clinical setting. As an instructor you will always be teaching, evaluating and assessing results. While the nursing instructor roles may vary somewhat, your responsibilities generally include:
Planning and teaching nursing courses for undergraduate or graduate level students
Lecturing on a number of topics, which include community healthcare and pharmacology
Assigning and grading homework
Closely overseeing a student's laboratory and clinical work
Serving as a mentor on academic and career issues
Promoting discussion among students
To be an effective nurse educator you will need an advanced education, which means a minimum of a Master of Science in Nursing (MSN) degree. Of course, as a nurse educator you will have to stay current with trends and changes in the medical realm and healthcare overall, which demands a considerable amount of research that must be done annually to change your educational curriculum as necessary.
Curriculum for Nurse Educators
There are several colleges and universities across the country where you can get a Master's degree in Nursing Education on campus or online. One example is Ohio University, which has a Master of Science-Nurse Educator program. This university is accredited by the Commission on Collegiate Nursing Education and the Board of Nursing for the State of Ohio.
The typical curriculum required to earn a Master's degree as a Nurse Educator is as follows:
Epidemiology and Health Administration
Theoretical Basis of Practice
Theories in Family Care
Pathophysiology in Nursing Practice
Acute Care Nurse Practitioner
Family Assessment and Intervention
Teaching Strategies and Nursing
Nursing Educator Practicum
The required core courses equal 20 hours and the Nurse Educator required courses equal 35 hours.
You can also earn a Nursing Education post-graduate certificate, which may be completed in as little as two semesters. The post graduate certificate includes one on one mentoring by a Master educator in the classroom and clinical setting. In addition to the MSN basic courses, the Nursing Education Post-Graduate certificate of requires the following 15 credits.
Intro to Nurse Curriculum and Classroom Instruction
Core Principles and Theories of Nursing Education
The Nurse Educator in Higher Education
Clinical Instruction in Nursing Education or Simulation Instruction in Nursing Education
This nursing education certificate level is available online, but only to students near the Intermountain Region (Arizona, Colorado, Idaho, Nevada, Utah, Wyoming). Utah residents must live more than one hour's drive from the University to participate as a distance student.
If you need financial assistance it is important to go to the Financial Aid office at your University and fill out a FAFSA application, which is a federal grant program for low income students. Many schools also have partial or full tuition scholarships available for incoming graduate students. You must have a graduate appointment or fellowship, be a full-time student and have maintained a GPA of 3.0 for most scholarship applications. The graduate appointments require 15-20 hours of work per week or for half-time they require 8-10 hours of work per week.
The Johnson & Johnson Campaign for Nursing's Future also administers funding, as well as the AACN Minority Nurse Faculty Scholars Program, which is a program that provides $18,000 in annual funding for students from minority backgrounds who agree to teach following graduation. Nurse Corps has a loan repayment program for nurses willing to work for two years in a nursing shortage area. You can receive up to 60 percent of your qualifying student loan through this program. The NLN Foundation for nursing education also lists a variety of scholarships for nursing students.
Nurse Educators – Career, Salary, and Licensing Info
The Bureau of Labor Statistics as of May 2013 states the average annual income for Nursing Instructors and Teachers is $70,200 annually. Hospitals tend to pay slightly higher than colleges and universities, but many Nurse Educators prefer the academic environment for practice.
The National League for Nursing (NLN) is an organization dedicated to excellence in nursing education, and members include; nurse faculty, education agencies, health care agencies and leaders in nursing education. The NLN offers a credential examination for nursing educators, which is an excellent mark of professionalism for this field. It communicates to students, peers and the healthcare community that the highest standards of excellence are being met. This certification lets you serve as a leader and role model.
To qualify to take the certification test you must have an active RN license and a Master's or Doctoral degree in nursing with major emphasis in nursing education. If you meet these requirements you can begin to study for the examination using the exam prep. The educator examination is designed to assess knowledge that has been acquired as a result of engaging in the full scope of the faculty role. The practice requirements cannot be waived.
The fee for the test for NLN members is $375 and for non-members it is $475. The exam is 150 questions, but only 130 questions count toward the pass/fail status. The credential is good for five years, and to maintain the credential you must submit activities in five out of the eight identified competency areas.
Due to the shortage of Nurse Educators in colleges and universities, there are many available jobs as this is an industry with one of the highest levels of employment. It is estimated that 1 million new nurses will be entering the workforce by 2016, so obviously the nurse educator role will be in even greater demand. You can also teach in a junior college, a technical and or trade school.
Getting your Master's degree in Nursing Education will give you satisfaction, and it will help the healthcare profession as a whole, particularly with the current shortage of nurse educators. To learn more about earning your Master's degree to become a Nurse Educator, contact the schools on our site today. Your expanded role within the profession of nursing is waiting for you!
Nursing Education Schools
Ball State University
Muncie, IN
Concorde Career Institute-Miramar
Miramar, FL
Delaware Technical Community College-Stanton/Wilmington
Wilmington, DE
Hamilton College
Clinton, NY
Herzing University-Atlanta
Atlanta, GA
Oklahoma State University-Main Campus
Stillwater, OK
Rutgers University-New Brunswick
New Brunswick, NJ
The University of Tennessee at Chattanooga
Chattanooga, TN
University of Arkansas at Little Rock
Little Rock, AR
University of California-Davis
Davis, CA
University of California-Irvine
Irvine, CA
University of Cincinnati-Main Campus
Cincinnati, OH
University of Hawaii at Hilo
Hilo, HI
University of Illinois at Chicago
Chicago, IL
University of Maine at Farmington
Farmington, ME
University of Mississippi
University, MS
University of New Mexico-Los Alamos Campus
Los Alamos, NM
University of North Carolina at Asheville
Asheville, NC
University of North Carolina at Chapel Hill
Chapel Hill, NC
University of North Carolina at Charlotte
Charlotte, NC
University of Southern Indiana
Evansville, IN
University of Utah
Salt Lake City, UT
University of Wisconsin-Eau Claire
Eau Claire, WI
University of Wisconsin-Parkside
Kenosha, WI