Case Management
Case management is a term that can apply to many different career paths whether it be in social work, health care or legal representation. Case managers in health care, just like all others, must be highly organized, be able to multi-task and demonstrate effective time management. While you must be very organized, you must also be able to go with the flow, as your caseload is always changing, from day to day, and emergent situations may arise. If this description fits you, a Master's Degree in Nursing with an emphasis in Case Management learning objectives may be a great career move for you.
<!- mfunc feat_school ->
Featured Programs:
Sponsored School(s)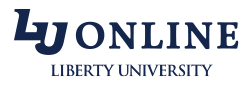 <!- /mfunc feat_school ->
Case managers are vital to successful health outcomes and are involved in almost every aspect of a patient's treatment plan. As a Master's prepared RN in case management, you will have a significant role in developing and implementing the treatment plan along with the entire interdisciplinary care team. Therefore, a Nursing Case Manager must be compassionate, a good listener and have excellent relational and people skills.
As a Master's prepared Nursing Case Manager, you will provide comprehensive services to a wide range of clients and their families. These services will include client advocacy, support counseling, education of medical processes and procedures, linking clients to financial, medical and community resources and care coordination planning. If you have leadership experience as a nurse already, you may be even more prepared, as you have intimate knowledge of the interplay between all care treatment team members such as doctors, surgeons, nurses and outpatient care agencies.
Case managers work to coordinate services between agencies and ensure all client needs are being met in a timely manner and are continually working to meet client goals. Case managers also help identify appropriate service providers and a continuum of care continues until goals are met and the client reaches the optimum level of wellness and capability. Basically, a case manager assists patients in the medical setting to make patients aware of their rights while conveying the needs of the client to the treatment team. Earning your MSN can give you the knowledge and resources to succeed in this integral nursing specialty.
Education and Curriculum for Case Managers
To become a case manager, you will first need to choose your discipline. Case managers can work in the mental health, behavioral health and physical health fields. With your nursing Master's degree, depending in which environment you work, you will have the knowledge of a medical setting and procedures in the medical field. This knowledge will give you the tools to prepare and educate your client on procedures and after care needs and will prepare you to lead the medical treatment team to better assist your client.
You will also be able to educate your client on medical terms, services available for patients and treatment goals. You will recommend and monitor patient care initiatives and advocate for patient needs in an environment in which they may not be comfortable or aware of their rights and/or services available.
Case management positions in the medical setting typically require at least a Bachelor's degree in nursing, while a mental or behavioral health case manager may require even more specialized knowledge. If you are working as a psychiatric or mental health nurse, your knowledge and skills set will serve to set you apart from others beginning with the college admissions process and continuing through job placement efforts.
Many Case Management positions require a Master's degree in Nursing with an emphasis in Case Management. The Master's of Science in Nursing (MSN) takes approximately two years of education beyond your Bachelor's degree and will prepare you with courses such as Case Management, Life Care Planning, Legal and Ethical Issues and Health Care Systems and Organization Management.
The great thing about these courses, and this graduate nursing degree route, is that you can often find degree programs available online which facilitate working while you are in school. After completing the educational requirements necessary, you can obtain your Case Management License which also qualifies you for certification as a Case Manager. While the certification does not guarantee higher compensation or a job, it will increase your chances for both by proving your dedication to this crucial nursing role.
Job Outlook and Licensing for Case Managers
As a case manager, you will also have resources available to you. These resources give case managers the tools to effectively do their job, while offering support and continuing education opportunities. One of these resources is the Commission for Case Manager Certification (CCMC). Case managers can also utilize CCMC to obtain case management board certification which usually results in higher financial compensation and access to more job opportunities. The American Case Management Association (ACMA) also offers a national exam to become a certified American Case Manager, as well as monthly newsletters, national conferences and continuing educational opportunities.
To become board certified, you must have a current license or certification in a health or human services position or you must have a Bachelor's degree in nursing, social work or another health and human services field. Once the educational and/or work experience is obtained, you will be required to pass a national certification exam to demonstrate your case management knowledge and skills. Becoming certified as a case manager means you have demonstrated your capacity to handle the job requirements of a case manager.
The Commission for Case Manager Certification also offers educational opportunities on their website to prepare for the exam as and to learn the role of an effective case manager. Another resource available to case mangers is the Case Management Society of America (CMSA). The CMSA is a non-profit association designed to offer support to case managers by offering educational opportunities, leadership programs and resources for case managers to apply in their jobs to better assist their clients. Members of CMSA can attend meetings to learn about the latest in case management tools and news, access webinar trainings through the website, as well as have access to monthly newsletters with updates in case management and health care.
As a Master's prepared Nursing Case Manager, sometimes known as a health care social worker, you may find employment in hospitals, clinics, inpatient care facilities, hospice care facilities, mental health facilities and you may work with youth, adults or both. While case management is a demanding, highly involved job, it is also rewarding and ever changing each day.
Some case managers are based out of an office within a building, such as a clinic or hospital, but you will spend a lot of their time interacting with clients, medical staff, community resource agencies and family members. Depending on the setting in which you work, you may see your clients on a daily or weekly basis or once a month; you may also assist a client long term or short term or in a facility where their return is due to chronic medical conditions or drug addiction. Both instances require a case manager to be compassionate and understanding while providing non-judgmental care to the client.
Job outlook for case managers is not as high as some other medical careers, but the need for case managers is constant and often times long term in their positions. The annual median wage for a case manager in the healthcare systems is $50,820 per year, with opportunities for advancement and continuing education. As a Registered Nurse with a Master's Degree in the field of Case Management, you represent one of the most crucial players in a patient's healthcare management. You may also receive preferred status when you apply for jobs and negotiate salary, as your experience as a nurse as given you direct insight into many aspects of patient care that influence health outcomes.
To learn more about your options for earning a Master's in Nursing degree with a focus in Case Management, contact the nursing schools below that offer a program you are interested in. Taking the time to plan for your educational future today can have long lasting impacts on your nursing career, leading you down a road of personal satisfaction and improved patient outcomes on a large scale.
Case Management Schools
University of North Carolina at Asheville
Asheville, NC
University of Southern Indiana
Evansville, IN