Oncology Nursing
Oncology Nursing Overview
In the course of developing your career as a registered nurse, perhaps you've come to enjoy certain types of cases more than others. You may find that you are extremely strong in patient education, caregiving, and calming. With these traits and strengths, you may thrive as a Master's-level oncology nurse.
Oncology nurses work exclusively with patients who have cancer. You may see patients with all types of cancer, or you may choose to specialize your education in one type of cancer. Many healthcare settings employ oncology nurses, including hospitals, oncologists' offices, and outpatient institutions.
With a Master's degree and a focus in oncology nursing, you may see patients independently as part of a comprehensive care team that includes doctors, nurse practitioners, and therapists. Due to the level of responsibility that comes with this role, you should have extensive experience in nursing before pursuing this specialty. This is reflected in the admissions requirements for graduate oncology nursing programs.
<!- mfunc feat_school ->
Featured Programs:
Sponsored School(s)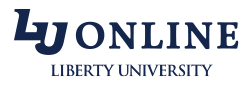 <!- /mfunc feat_school ->
On any given day, you may fill many different roles for your patients. Depending on the patient's needs and where they are in the care process, you may educate them on their options, monitor symptoms and progress, perform tests, direct care in conjunction with other practitioners, and assist with the emotional challenges of cancer.
This role may also involve taking on research and administrative roles. You may serve as an oncology expert for your healthcare facility, which often requires you to educate other caregivers, stay up-to-date on relevant research, and supervise staff members to ensure that everyone is on the same page regarding a patient's care.
Your schedule may change frequently when you take on an oncology position. Patients may need regular chemotherapy sessions, specific tests, and emergency care when their cancer causes complications. Although you may be able to complete most of your work during traditional office hours, you should be ready to accept on-call duties and respond to patients during unexpected hospital trips and complications. Even if your job doesn't require these additional duties, you may find that you accept them anyway because of your dedication to your patients.
Becoming a Master's prepared oncology nurse can offer you many personal and professional benefits. On a personal level, you may be particularly passionate about cancer, its effects on families, and its impact on patients. Professionally, advancing your nursing education in a specific area of healthcare may expand your job opportunities and help you move into a leadership position at your facility.
If you're considering a Master's degree in oncology nursing, read on to learn more about what it takes to become an oncology nurse.
Curriculum for Oncology Nursing Programs
When you decide to specialize in oncology nursing, you can pursue a Master's degree in nursing. This is typically a nurse practitioner degree, which allows you to pursue licensure in advanced practice nursing. However, to be able to use your skills in an oncology setting, you must select a school that offers an oncology specialization. This is in line with current AANP standards, which claim that nurse practitioners should be trained in a specialty area.
Earning a Master's degree in nursing typically takes about two to three years, during which time you study numerous advanced nursing skills and take courses unique to oncology. Since this specialization builds on existing nursing and advanced nursing abilities, you may need to earn a total of 40 to 50 graduate credits to earn your degree.
Some of the oncology nursing courses you may take include:
• Principles and Practice of Oncology
• Cancer Symptom Management
• Cancer in Childhood
• Advanced Practice Nursing for Oncology Care
• Effects of Cancer and Cancer Therapy
• Oncology Nursing: Assessment, Diagnosis, and Cancer Management
Admissions requirements tend to be fairly strict in this subject. You may need several years of nursing experience, including some experience in an oncology wing. You must have a current nursing license in your state of practice and have strong references from previous professors and healthcare employers.
In an oncology nursing degree program, you take courses that address specific learning outcomes. Throughout your education, you should master the following skills:
• Cancer risk assessments for various populations
• Diagnosis of cancer and identification of cancer symptoms
• Management of common cancers
• Interpretation of nursing data and research
• Physical assessment of cancer patients and assessment of progress in treatment
• Use of evidence-based practice standards
• Patient monitoring for side effects, complications, and cancer growth
• Communication with patients and their families regarding treatment, coping skills, and potential outcomes
Upon completion of your curriculum, you may be paired with a mentor who works in the oncology specialty. This is required of all schools that follow the Oncology Nursing Society scope of practice and educational standards. By the time you graduate, you should have over 1,000 hours of clinical experience working with cancer patients in an oncology setting.
Some degree programs focus on oncology care in general, while others require you to specialize either in adult cancer care or pediatric care. In these cases, you may complete additional coursework that provides you with care skills that apply to your chosen patient population.
Nurses with specialized training are in high demand in many parts of the country. This may give you the chance to apply for valuable scholarships in oncology. The Oncology Nursing Foundation awards multiple $5,000 scholarships each year. These scholarships go to registered nurses who are pursuing Master's degrees in oncology nursing.
Oncology Nursing Job Availability, Projected Growth, and Salary Information & Licensing
To work as an oncology nurse, you must pursue certification through the Oncology Nursing Certification Corporation. There are several licensure levels. The Oncology Certified Nurse option is intended for Bachelor's-level nurses, but you may still pursue this option with a Master's degree. If you finish a nurse practitioner degree, you can apply for licensure as an Advanced Oncology Certified Nurse Practitioner. With a Clinical Nurse Specialist (CNS) Master's degree, you may become an Advanced Oncology Certified Clinical Nurse Specialist.
When you apply, you pay a fee of $286 if you are an ONS member or a fee of $406 if you are not an ONS member. You must pass a three-hour test with 165 multiple-choice questions.
Your oncology nursing certification is valid for four years. During the first renewal period, you use your ONCC test score to determine your learning plan. You then complete specific learning activities to qualify for renewal. Each four years, you must take the ILNA assessment and use your score to create a learning plan.
Generally, furthering your nursing education and developing your knowledge in healthcare specialties can strengthen your job outlook and income potential. Nurse practitioners claim an average salary of $101,260 per year (Bureau of Labor Statistics, 2016). Your salary may fall on the higher end of the scale with an oncology certification.
Between 2014 and 2024, the Bureau of Labor Statistics expects demand for nurse practitioners to increase 31% (2016).
You must consult your state's nursing board to address potential scope of practice issues. Each state has different licensing procedures for nurse practitioners. States that require doctor supervision or approval from doctors may limit what you can do and how you can help your patients. This is a highly contested subject in the field of nursing, so requirements may change rapidly in coming years.
Cancer of all types is devastating to families all over the world. As an oncology nurse, you can directly contribute to the care that patients receive and help them navigate this difficult time of life. Furthermore, advancing your education with an oncology nursing degree may improve the field of nursing. As nurses become more educated, take on more duties, and work in more specialized areas, their scope of practice and responsibilities may grow.
Are you ready to devote your nursing career to cancer patients and the treatment of this disease? Learn more about Master's in oncology nursing programs and find out what education options you have.
Oncology Nursing Schools
University of Southern Indiana
Evansville, IN