Pediatric Nephrology Nursing
Master's in Pediatric Nephrology Nursing Overview
Kidney disease is often considered one of the most difficult diagnoses to effectively treat and manage. This is in due in part to the fact that several types of kidney disease cannot be cured and may be fatal for patients who do not receive a kidney transplant.
While the field of nephrology covers kidney disease as it affects the population as a whole, pediatric nephrology specifically addresses the needs of children who have been diagnosed with kidney disease.
This patient population presents additional challenges to care practitioners, since the age at which the kidneys begin to fail is often a major factor in the effect a disease has on a patient's life. In order to survive through adulthood and into their senior years with functioning organs, children may need intensive intervention throughout their lives.
If you decide to pursue a career in pediatric nephrology nursing, you may explore many different positions and job titles after completing your Master's degree. Some of the settings in which pediatric nephrology nurses work include transplant centers, nephrology hospital wings, organ donation centers, research centers, patient education departments, and specialty clinics.
In general, your main goal as a nephrology nurse is to help your pediatric patients understand their kidney disease, its side effects, the impact it may have on their lives, and how to properly manage it.
For many pediatric patients, this requires you to be heavily involved with parents and guardians. Many children are not old enough or responsible enough to manage their own medications, health habits, and healthcare. Not only do you have to work with the patient who has the diagnosis, you must ensure that their parents and family members are thoroughly educated in the disease.
There are many types of kidney disease and the manifestations of nephrotic disorders have many stages. For these reasons, you may work with patients with varying needs. If a patient has severe kidney disease, you may coordinate their dialysis, navigate their health needs while waiting for a kidney transplant, and otherwise try to improve their quality of life. For a patient in the early stages of kidney disease, your areas of focus may include prevention and assessment of symptoms.
As a pediatric nephrology nurse, you can help children through scary, unknown situations while supporting their parents in the lifelong battle against kidney disease.
<!- mfunc feat_school ->
Featured Programs:
Sponsored School(s)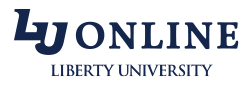 <!- /mfunc feat_school ->
Curriculum for Pediatric Nephrology Nursing Programs
Pediatric nephrology is a highly specialized area of nursing care, so you may need to meet extensive training requirements to work in this area. In general, there are two practice options you have. You can either become a nurse practitioner or a clinical nurse specialist.
In both cases, you must earn a Master's degree in nursing at an accredited school. You complete a core set of courses before going into a specialized curriculum that focuses on pediatric nephrology.
Generally, there are rigorous clinical requirements. First, you work with a variety of patient groups and in different clinical settings to become a competent nurse practitioner or clinical nurse specialist. When you transition into your nephrology coursework, your clinical experience may be dedicated exclusively to pediatric kidney disease patients.
Another important part of practicing in this specialty is research. Pediatric nephrology still has many factors and treatment issues that are not fully explored in research, so you may spend some of your time as a graduate student contributing to ongoing nephrology research. Some topics covered in graduate-level research include treatment and outcomes of acute renal failure, treatment and outcomes of chronic renal failure, end-stage renal disease, and renal transplantation.
Due to the highly specialized nature of this field, you may need to consider distance learning programs or relocate to find a graduate program in this area of study. There are some similarities in coursework across programs.
Below, you'll find a list of commonly covered topics in pediatric nephrology programs:
• Renal anatomy
• Glomerular physiology
• Tubular physiology
• Renal pathology
• Sodium emergencies
• Hypo/hypernatremia
• Hypo/hyperkalemia
• Chronic kidney disease (early and late)
• Metabolic bone diseases
• Pharmacology of immunosuppressant drugs
• Drug metabolism issues
• Healthcare policy
• Evaluating medical literature
• Clinical study design
• Clinical ethics
• Patient counseling skills
• Community education
• Preventive medicine
Financial aid for aspiring nephrology nurses is available through different sources. The Nephrology Nursing Certification Commission awards thousands of dollars in scholarships each year, including the NNCC Award for Nephrology Nursing Certification Advocacy and the Barbara F. Prowant Nursing Research Grant.
Pediatric Nephrology Nursing Job Availability, Projected Growth, and Salary Information & Licensing
Earning a Master's degree is the most time-consuming part of becoming a certified pediatric nephrology nurse. However, you still must prove your qualifications to a variety of organizations to be qualified to practice in this area. First, you must apply for a nurse practitioner license in your state of practice. This involves maintaining your registered nursing license, passing an advanced practice licensing exam, and registering as an advanced practice registered nurse in your state.
Once you have successfully become a nurse practitioner and worked for at least two years in your new position, you can start pursuing certification through the Nephrology Nursing Certification Commission. They offer a Certified Nephrology Nurse – Nurse Practitioner option.
In most cases, you must have at least 2000 hours of nurse practitioner experience in the field of nephrology in the two years prior to applying for a license. In addition, you must supply proof of your Master's degree in nursing. In the two years before licensure, you need 60 hours of continuing education in nephrology nursing.
After the NNCC checks your qualifications, they allow you to take the licensing exam. You must complete 175 questions in four hours with a score of 70% or higher to pass. The examination fee is $375.
Renewal of your certification occurs every five years. During each five-year renewal period, you must earn 150 hours of continuing education. 100 hours must relate directly to nephrology. The final 50 hours may come from professional publications, academic credits, multimedia program development, and being a preceptor in nephrology for nurse practitioners.
With the extensive training and education requirements of pediatric nephrology, you may be able to command a higher salary. Keep in mind that pediatric specialties are often centered in urban locations, so you may need to relocate to an area with large hospital pediatric wings and teams.
The future appears bright for advanced nurse practitioners. Per the Bureau of Labor Statistics, nurse practitioners claim an average income of $104,740 per year (2016). Between 2014 and 2024, they expect job openings for nurse practitioners to increase 31% across the United States (Bureau of Labor Statistics, 2016).
Any type of renal diagnosis can cause uncertainty, fear, and anxiety in patients. However, this fear is multiplied for pediatric patients. By studying pediatric nephrology, you can bring a calm voice to the discussion and help families understand their options.
Get more information on earning a Master's degree in pediatric nephrology nursing today.
Pediatric Nephrology Nursing Schools
University of Southern Indiana
Evansville, IN