Nursing Informatics
Nursing Informatics (NI) is one of the newest specialty careers in nursing, and the focus of this position is to improve information management and communication in nursing. The definition of this position by the American Nurses Association states nursing informatics is a specialty that integrates nursing science, computer science, and information science to manage and communicate data, information, and knowledge in nursing practice. Nursing informatics facilitates the integration of data, information and knowledge to support patients, nurses and other providers in their decision–making in all roles and settings. This support is accomplished through the use of information structures, information processes, and information technology.
If you are interested in becoming an Informatics Nurse Specialist, a Master's degree is often necessary.
<!- mfunc feat_school ->
Featured Programs:
Sponsored School(s)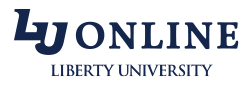 <!- /mfunc feat_school ->
A primary emphasis in nursing informatics is documentation of the best quality care, which depends on effective communication among healthcare providers. Healthcare providers communicate primarily through notes in the patient's chart, so the Nurse Informaticist seeks to improve the accuracy, efficiency and timeliness of patient charting. Decisions about patient's care improve when healthcare workers have more up to date information in the notes, making this a valuable position in many facilities.
Some of the personality traits that may help an individual choose a degree in nurse informatics includes an analytical mind and being a flexible thinker. Helpful skills include managing priorities well, being organized and tolerating a demanding schedule. Having some solid clinical experience prior to entering the master's program is very helpful as well.
Instead of using handwritten notes, nursing informatics work to speed up the process by using computers, handheld devices, voice recognition and other tools. They work to achieve an improved design of communication, and they implement systems that also improve accuracy.
Informatics Nurse Specialist are found in hospitals, universities, other healthcare facilities, along with consulting firms and corporations that develop and market healthcare information systems. These nurses are sometimes referred to as Clinical Analysts, Directors of Clinical Informatics or Clinical Informatics Coordinators. They not typically provide any patient care as their focus is on the development of new technology and information systems. They test and train nurses in the use of new systems in order to improve quality care systems and reduce costs.
Education and Curriculum for Nurse Informatics
There are numerous Master's in Nursing programs across the country for nurse informatics and they can be found on college campuses, online, as well as in RN–MSN programs as well. One example is Duke University, as they have a distance–based program using synchronous and asynchronous teaching methods for nurses who want to specialize in informatics.
The admission requirements include:
BSN from an accredited NLN or CCNE School of Nursing or a BS/BA in another field of study, along with and Associate Degree or Diploma in Nursing
GRE scores taken within five years of application. The GRE is waived if the applicants cumulative undergraduate GPA is 3.4 or higher, or if the applicant has already earned a Masters or doctoral degree.
Undergraduate GPA of 3.0 or better.
Licensure or eligibility to be licensed as a RN
Nursing experience – one year is recommended
Completed online application, along with the application fee
Official transcripts from all post–secondary institutions attended
Satisfactory completion of a course in descriptive and inferential statistics
Three recommendations using the online recommendation tool
Personal statement
Resume or curriculum vitae
The Duke University offers a two-year 40 credit hour program, and informatics accepts applications for the spring semester. This program only requires two days on campus for a total of two times during this distance based curriculum.
The required courses include:
Scholarly Dimensions I: Science Development, Study Design & Statistics
Professional Transitions: Advanced Practice Nurse Research Seminar
Facilitating Student Learning
Scholarly Dimensions II: Evidence-Based Practice
Population Health in a Global Society.
Database Systems in Healthcare: Design, Management and Connectivity.
Introduction to Health Informatics
Research Seminar (2 sessions)
Health Information Technology Leadership
Health Information Exchange Standards, Methods & Models.
Data Analytics I, II
Cognitive Informatics in Healthcare.
Synthesis of Specialty Practice
The University of Maryland also offers an online program, although they have some face–to–face options as well. There is a required practicum, so you work with your advisor to arrange a mutually agreeable site in your local area.
RN-MSN programs are also available online and at several nursing schools. For instance, the University of South Alabama, has a condensed full-time schedule of study and part-time study programs. The student must complete all 31 semester hours in Phase 1 to earn their BSN. Phase 1 of this program requires the following courses:
Health Assessment
Concepts of Professional Nursing
Decision Making in Delegation in Nursing Practice
Clinical Concepts and CNS Role I
Evidence–Based Practice and Informatics
Phase 2 of this program includes all the Masters level courses, similar to those outlined in the Nursing Informatics curriculum above. Once a nurse has graduated from the Masters level program they can sit for the certification examination for the Credential Award: RN-BC.
Many universities assist their students with financial aid and scholarships, grants and loans, which are based on the FAFSA application. Most universities have a financial aid office and anyone that needs help paying for their education is urged to complete the FAFSA application, which is a federally funded program that evaluates the student and their family's finances to determine if they qualify for a need-based scholarship.
The Robert Wood Johnson Scholarship program provides up to $10,000 to a selected number of under-represented groups in nursing or disadvantaged backgrounds.
The American Nursing Informatics Association (ANIA) gives two scholarships annually for $1500, and one is that for a master's level and the other for a doctorate level student. To qualify for this scholarship you must meet certain criteria, including:
Be a registered nurse
Be enrolled in an accredited Master's program for nursing informatics
Be an ANIA member in good standing for a minimum of two years
Be a United States citizen
Provide official transcripts from your current graduate program
Provide two letters of reference, which may be academic, professional or personal
Provide a goal statement essay
Provide a current curriculum vitae or resume
Nurse Corps has a loan repayment program for advanced practice registered nurses, who will work in a Critical Shortage Facility for two years, and they will receive 60 percent of their total qualifying nursing education loan balance.
Nurse Informatics Job Outlook, Salary information and Licensing
The American Nurses Credentialing Center offers credential awards for nurses that pass their computer–based examination. The ANCC Informatics nursing board certification examination is a valid and reliable assessment tool of the entry–level clinical knowledge and skills for nurse informatics.
First you complete the eligibility requirements; then, when you pass the exam you are awarded the credential which is valid for five years. American Nurses Association Members pay $270 and nonmembers pay $395 for this certification. You are allowed 3.5 hours to answer 175 questions. The first 25 questions are pretest questions, and the other 150 questions are scored.
The eligibility criteria includes:
An active RN license within a state or territory of the United States.
Worked in clinical practice for a minimum of two years as a full-time RN
Hold a bachelor's or higher degree in nursing.
Completed 30 hours of continuing education and informatics nursing within the last three years
In addition, you must have met one of these following practice our requirements:
Practiced a minimum of 2000 hours in informatics nursing within the last three years.
Have practiced a minimum of 1000 hours in informatics nursing in the last three years and completed a minimum of 12 semester hours of academic credit and informatics courses that are part of the graduate level informatics nursing program.
Have completed the graduate program in informatics nursing containing a minimum of 200 hours of faculty–supervised practicum in informatics nursing
The annual salaries as of May 2013 for Informatics Nurse Specialist is $101,340 . This occupation is growing quickly and the highest paying jobs can be found in specialty hospitals, general medical and surgical hospitals, and outpatient care centers.
This is a career that offers room for advancement as many hospitals have Senior Clinical Informatics Specialist and Directors, Clinical Operational Informatics or Director, Clinical Standards. This type of a position will often lead to a greater sense of respect and credibility from other team members. It also strengthens the nursing profession as a whole.
Nursing Informatics Schools
Ball State University
Muncie, IN
Herzing University-Atlanta
Atlanta, GA
Rutgers University-New Brunswick
New Brunswick, NJ
The University of Tennessee at Chattanooga
Chattanooga, TN
University of Arkansas at Little Rock
Little Rock, AR
University of California-Davis
Davis, CA
University of California-Irvine
Irvine, CA
University of Hawaii at Hilo
Hilo, HI
University of Illinois at Chicago
Chicago, IL
University of Maine at Farmington
Farmington, ME
University of Mississippi
University, MS
University of Missouri-Columbia
Columbia, MO
University of New Mexico-Los Alamos Campus
Los Alamos, NM
University of North Carolina at Asheville
Asheville, NC
University of North Carolina at Charlotte
Charlotte, NC
University of Southern Indiana
Evansville, IN
University of Utah
Salt Lake City, UT
University of Wisconsin-Parkside
Kenosha, WI