Nephrology Nursing
Master's in Nephrology Nursing Overview
Within each body system, there is the potential for dysfunction, ranging from mild and unobtrusive to severe and fatal. Nephrology nurses work specifically with patients who have kidney disease or suffer from abnormal kidney function. With a registered nursing license and a Master's degree in nursing, you may be ready to work in a variety of care settings and provide highly specialized care to patients in various stages of kidney failure.
Moving into a nephrology nursing position involves taking on a significant amount of responsibility and working independently. Though you'll likely still be part of a large medical care team, you may be a patient's main point of contact for their kidney care, and you may be expected to make prompt evidence-based care decisions. Though your patients may differ in age and medical background, you may find that you spend much of your time working with kidney failure patients and diabetes patients.
Patients that you assist as a nephrology nurse may have mild kidney disorders that are in their early stages, or they may need end-of-life care due to kidney disease. Because of the wide range of cases you take on in this field, you may find yourself working in many different settings.
Employment settings for nephrology nurses include home nursing, hospitals, outpatient dialysis clinics, and critical care settings. On top of helping patients navigate life with kidney disease, you may assist with patients undergoing kidney transplants. This often involves preparing a patient for transplant, providing monitoring during the transplant process, and tending to aftercare procedures.
Your day-to-day work may cover a variety of tasks, ranging from dialysis administration and transplant preparation to patient checkups and monitoring. Depending on your place of employment and your training, you may work with adult patients and pediatric patients. In conjunction with a team of physicians, you may assess patients, offer suggestions regarding care, and educate patients on their kidney condition.
On top of working directly with patients, you may also work closely with patients' families. Family members may need to be educated on kidney disease, proper home care procedures, and management of risk factors. By working closely with family members and caregivers, you may help patients more effectively manage their kidney disease and avoid lengthy hospital stays.
<!- mfunc feat_school ->
Featured Programs:
Sponsored School(s)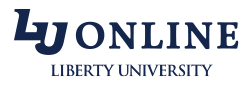 <!- /mfunc feat_school ->
If renal failure is a cause that you feel strongly about, becoming a nephrology nurse could be the next step in your career. If you have a Bachelor's or Associate's degree in nursing, learn more about earning a Master's degree in nephrology nursing and starting your career.
Curriculum for Nephrology Nursing Programs
Renal disease is a growing problem in the United States, and due to its chronic nature, generally trained registered nurses may not have sufficient knowledge to handle kidney patients' needs. To become a nephrology nurse, plan on earning a Master's degree in nephrology nursing. If you have an RN degree, this may involve at least four years of full-time study. If you already have a Bachelor's degree, you may complete your graduate training in as little as two years.
To get the proper training, select a school that is approved by the American Nurses Nephrology Association. They have developed curricular standards that any nephrology-based program must follow.
The topics that must be covered in an approved program include:
Foundations for nephrology nursing practice
Evidence-based nephrology practice
Professional renal care issues
Physiological factors for nephrology nursing
Psychosocial factors in nephrology nursing
Treatment options for patients with chronic kidney failure
Acute kidney injury
Chronic kidney disease
Kidney disease in diverse patient populations
An APRN's approach to nephrology care
At the graduate level, you are expected to meet specific learning outcomes outlined by your program. Upon completion of your Master's degree, you may be required to prove your competence in these tasks:
Operation of dialysis equipment and devices
Patient condition assessment
Safe and effective delivery of kidney treatments
Care coordination with physicians
Complications during kidney treatment
Medications and therapeutic interventions for renal failure
Documentation of treatment outcomes
Ongoing care coordination and management
Scope of practice in the acute care setting
Patient education in the field of nephrology
As you choose a nephrology program, you may select either a nurse practitioner program or a clinical nurse specialist program. Both of these options require state-specific licensure after graduation, and there is significant overlap in coursework and expectations. However, they may differ in terms of clinical requirements.
While a nurse practitioner program may put you through several thousand hours of work in a variety of settings, a clinical nurse specialist program may require you to complete your clinical rotations in very specific healthcare settings.
There are several types of financial support available for aspiring and working nephrology nursing professionals. The American Nephrology Nurses Association awards 11 different grants and scholarships. Scholarship and grant applications are due by October of every year for the following school year. You may also apply for scholarships through the Nephrology Nursing Certification Commission, including the Barbara F. Prowant Nursing Research Grant and the NNCC Award for Nephrology Nursing Certification.
Nephrology Nursing Job Availability, Projected Growth, and Salary Information & Licensing
You may pursue a career in this field because you are dedicated to the future of renal care, but you may also be interested in nephrology nursing because you know that the demand for nursing professionals is growing in this specialty. Though there is not data available on demand in specific areas of nursing study, the compartmentalization of healthcare may create a need for more highly trained nurses.
Per the Bureau of Labor Statistics, demand for registered nurses may increase 16% through 2022, while demand for nurse practitioners and clinical nurse specialists may swell 31% in the same time frame (2016). Across the country, registered nurses claim an average salary of $67,490 per year (BLS, 2016). Nurse practitioners and clinical nurse specialists earn an average of $104,740 per year (BLS, 2016).
You may work in kidney care before getting certified, and in fact, previous work in nephrology is a certification requirement. The Nephrology Nursing Certification Commission requires any applicant for Certified Nephrology Nurse licensure to have at least 3,000 hours of nephrology nursing experience in the past three years. If you met this requirement at a hemodialysis facility, at least 750 hours must include additional kidney disease work.
When you are approved to take the Certified Nephrology Nurse exam, you must choose a paper exam or a computer exam and pay a testing fee of $350. The first exam option includes 200 questions that must be completed in four hours, while the second exam option includes 175 questions that must be completed in three hours. A passing score of 70% is required to gain certification.
Once you've earned your initial certification, you must keep it valid to continue using the title. The CNN certification cycle is three years. During each three year period, you must complete 45 hours of continuing education to be eligible for recertification. Otherwise, you may use relevant graduate coursework, professional publications, and program development projects for your continuing education hours.
With certification in nephrology nursing, you may help patients and families tackle one of the most challenging chronic diseases in the world.
Learn more about your educational options by contacting nephrology nursing programs.
Nephrology Nursing Schools
University of Southern Indiana
Evansville, IN