Community and Public Health
Community or population based healthcare is the practice of analyzing illness and medical needs within a population rather than just within the individual. A population is defined as a group of people who have one or more personal or environmental traits in common and can include a neighborhood, a community, senior citizens, a family or even a classroom.
<!- mfunc feat_school ->
Featured Programs:
Sponsored School(s)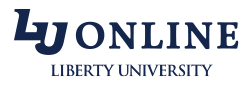 <!- /mfunc feat_school ->
Community nurses, also known as population nurses, work in treating these populations as well as providing preventative care and education regarding self-care with the goal of improving the overall health of the population being served. If you are interested in creating widespread effects on the health of your community, a Master's degree in Nursing can lead you in the right direction. There are several graduate nursing degrees that can prepare you for Community Health Nursing, and we recommend you contact schools as soon as possible to start preparing for this rewarding and worthwhile career avenue.
There are three levels of practice within community healthcare, the first of which is population-based individual-focused or family-focused practice. This level of community healthcare is usually directed to individuals or small groups within a group who belong to an at-risk population. Community nurses generally practice on the first level of community healthcare. A well-known example would be a nurse who works in your local WIC Program, which is a supplemental nutrition program for women, infants and children. These nurses work with a certain population, mothers, infants and children, who are at-risk due to low income, to improve nutrition, health and wellness by providing food, cooking classes, nutritional information and developmental information for the children. WIC nurses work in local WIC offices that are usually found throughout a community and document weight, height and other medical statistics from the women and children they serve, as well as provide them with community resources and education regarding nutrition and healthy lifestyles.
The second type of community healthcare is population-based community-focused practice which aims to change the beliefs, norms or practices of an entire population within a community. The third level of community based healthcare focuses on changing laws, policies and power structures in the hopes of impacting health in the overall community. If you want to reach this level of influence, you will need an advanced nursing education to meet your goals.
Nursing Degrees in Community and Population Based Nursing
To work as a community nurse in this capacity, you will need to obtain a Master of Nursing degree in advanced population health, nursing leadership or nursing education. A Master's degree prepares you to monitor, assess and improve community and public health care programs. In these programs the courses you will take cover material over policies and procedures in medical settings, laws and ethics in medical practice, nursing leadership and education and administrative nursing. In your education, you will develop skills and experience in the areas of advanced clinical practice, policy, education, consulting, management and research.
To be admitted to a Master's program, you will be required to have obtained a Bachelor's in nursing and to currently be a licensed Registered Nurse. In all three disciplines listed above, you will have the option to apply for a Post Master's certification in that area. This certification will be specific to the degree with which you graduate and might increase your chances of employment and higher wages.
As an already registered nurse, chances are you will be working while taking classes to further your education. Luckily, full time and part time programs are offered, as well as online and in class courses so you can choose a schedule that works with your life. Financial aid and tuition assistance is also available to nurses working towards their MSN through government financial aid, school specific financial aid and nursing resources.
When searching for a program, be sure to find an accredited program, such as one accredited by the Commission on Collegiate Nursing Education (CCNE) to ensure that the education you receive is applicable to your job and will properly prepare you to enter the field as a community nurse.
Career Options after earning your Master's in Community Based Nursing
After you graduate, you will have new job opportunities that expand on nursing such as possibly becoming a nurse unit manager or a public health nurse administrator. You may find that you enjoy teaching future nurses as faculty in an Associate's or Bachelor's program. You will also qualify as a nurse trainer, a health educator or as an administrator in acute or chronic care clinics.
This degree can give you a push in the world of administration and management rather than solely on direct patient care nursing, but you can use this degree as a floor nurse, as well. While pay varies in different regions, different employment settings and different job titles, the Bureau of Labor Statistics reports the annual average wage for a medical or health services manager, which requires a Master's in Nursing, was $101,340 in May 2013.
Job outlook is high and expected to grow much faster than average, meaning a positive job outlook. There are a couple of different resources for nurses available, especially those in the community health field. The American Journal of Nursing gives nurses access to latest news and research in the nursing community. You can also join local nursing associations to impact those in your area after expanding your education. Take some time to explore programs, then submit a request for information to learn more.
Community and Public Health Schools
Herzing University-Atlanta
Atlanta, GA
Rutgers University-New Brunswick
New Brunswick, NJ
The University of Tennessee at Chattanooga
Chattanooga, TN
University of Missouri-Columbia
Columbia, MO
University of North Carolina at Asheville
Asheville, NC
University of Southern Indiana
Evansville, IN
University of Wisconsin-Parkside
Kenosha, WI