Gerontological Nursing
Are you a nurse looking to expand your knowledge of your field? Do you enjoy working with seniors? Then, Gerontology nursing may be just the answer for you. Many nurses just like you decide to return to school to obtain their Master's in nursing degree, but what does that entail? When you return to school to obtain your Master' degree in Nursing, you will get to choose a specialty field that will allow you to focus your studies in a specialized area of healthcare, such as Gerontology.
Gerontology is the study of aging and focuses on elder care. A nurse who works in a Gerontological capacity can obtain many different titles and positions such as a Gerontological Nurse Practitioner, Adult Gerontology Primary Care Nurse Practitioner or an Adult Gerontology Acute Care Nurse Practitioner. All of these positions are similar, with many of the same job requirements and responsibilities, just slightly different titles and care settings.
Gerontological Nursing Education and Licensing
To become a Gerontological Nurse Practitioner, you will need to obtain your Master's of Science in Nursing with a focus in Gerontological Nursing. Just like the job titles, these degrees may come in different names but all programs will contain similarly designed advanced education with an emphasis in geriatrics. To find programs of study, have a look at the schools on our site. You can compare important school information, as well as contact schools for program materials.
Geriatric nurses provide direct patient care, diagnose illnesses, treat symptoms, administer tests and exams as well as prescribe medications to the elderly patients with whom they work. These nurses have an advanced knowledge of ailments and diagnoses pertaining to the elderly population, allowing them to efficiently treat their patients. To become a geriatric nurse, you will need to have great people skills, patience and compassion as you will be working with an array of personalities, from both your coworkers and patients. You will also need to be highly organized, as you will be the main point of contact in treating patients and providing primary care, perhaps under the supervision of a primary care physician.
You may find employment in hospitals, nursing homes, home health services, private practices or a hospice facility. Due to the nature and fragility of many elderly patients, compassion and empathy are helpful qualities for a geriatric nurse to attain. You will also educate patients on treating symptoms, preventative care and pain management and therefore must be able to effectively communicate. As a Gerontological Nurse Practitioner, you will also need to have good written and verbal communication skills as you will need to work effectively with a team and accurately keep patient records.
As with most Master's degrees in nursing, you have an array of options to choose from when obtaining your degree. Many schools across the nation have online programs, giving you access to schools in other states, making it easier to find the perfect fit for you. You may find you learn better hands on and that classroom instruction is best for you, in which case, you can find degree programs in your area that offer in-class lectures and instruction.
In addition to choosing between online and in classroom courses, you can also choose to attend school full time or part time, allowing you to continue working if necessary, and to maintain a personal life. Full time Master's programs take approximately one full year, including the summer semester, to complete, whereas the part time option takes, on average, two years including summer semesters.
Either way, you can tailor your education to fit your needs. Government funded financial aid (FAFSA) and scholarships are available for nurses looking to further their education. After completing your Master's of Science in Nursing (MSN) degree, you are ready for work in your new area of study, but first it may be beneficial to get certified as a geriatric nurse.
Certification may lead to more job opportunities, better chances of being hired, higher pay and it denotes you as a qualified geriatric nursing provider. A great resource to utilize in finding these certification requirements and opportunities is through the American Nurses Credentialing Center (ANCC).
Through the ANCC you can obtain a Gerontological Nursing Certification, but there are some eligibility requirements which include holding a current Registered Nurse license, have two years experience as a registered nurse, you must have completed 2,000 hours of clinical practice in the area of gerontology with the last three years, as well as have completed 30 hours of continued education in Gerontological nursing.
After meeting the proper criteria, you can apply to take the certification exam and when you pass, you will be Registered Nurse-Board Certified (RN-BC). As an added bonus, you will receive discounts on exam prices if you are a member of either the American Nurses Association or the National Gerontological Nursing Association. Being a member of one of these organizations not only will qualify you for a discount on exam pricing, it will also give you access to resources for continued education opportunities, the latest news in healthcare and Gerontological nursing, networking opportunities and job openings across the nation.
Another resource that will be available to you by becoming a member is the National Gerontological Nursing Association (NGNA). The Geriatric Nursing Journal is a publication you can obtain access to after graduating with your MSN, which gives you access to research studies and articles pertaining to gerontology.
We also recommend joining the American Association of Nurse Assessment Coordination (AANAC), an organization dedicated to supporting you as a long-term care professional.
Contact the MSN Schools below for more information.
<!- mfunc feat_school ->
Featured Programs:
Sponsored School(s)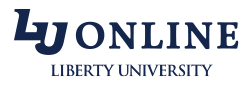 <!- /mfunc feat_school ->
Gerontological Nursing Careers
As a Nurse Practitioner who serves as a primary and/or specialty health care provider, you will have specialized in the field of gerontology, which will ultimately influence and determine which type of patients with which you will work and the setting in which you work. As previously mentioned, you may find employment as a Gerontological NP in a hospital, private clinic, hospice care center, nursing home or home health agency.
Projected job outlook for nurse practitioners is not as high as some other nursing positions, but it is a stable, long term position in most settings that may prove to be a reliable, career holding position where you find employment. The mid-range pay for a nurse practitioner in the United States is $92,670 per year, or $44.55 per hour. Work hours may vary depending on your employment setting, with possible weekends, overnights, on call and holidays.
Gerontological Nursing Schools
Rutgers University-New Brunswick
New Brunswick, NJ
University of Missouri-Columbia
Columbia, MO
University of Southern Indiana
Evansville, IN
University of Wisconsin-Parkside
Kenosha, WI