Emergency Nursing
Emergency Nurses have fast-paced jobs as they quickly work to stabilize trauma patients, patients with myocardial infarctions and numerous other emergent diagnoses. An Emergency Nurse with a Master's degree assumes administrative roles in a variety of healthcare systems, which include hospitals, the community, and the military, plus governmental agencies. They have learned the technical competencies and interpersonal skills that are necessary to assume leadership roles and coordinate emergency response strategies. They are typically innovative leaders. They know policies, planning and provision are essential to managing an emergency healthcare setting.
If this sounds like you, looking into Master's in Nursing programs that have an Emergency Care focus may be a great way to expand your nursing career.
Take some time to see what Emergency Nursing graduate options are available, then request program materials from the schools that interest you.
<!- mfunc feat_school ->
Featured Programs:
Sponsored School(s)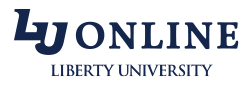 <!- /mfunc feat_school ->
Some of the attributes helpful for an Emergency Nurse include having the ability to act quickly and confidently in an emergency situation. The emergency room is always fast-paced, and it helps to have a sense of humor, just to get through the tough times. Multifaceted skills are imperative, and Master's prepared Emergency Care Nurses need to have strong listening skills with the ability to communicate with a variety people from different cultural backgrounds. They must have the ability to focus on several different patients at the same time, as the turnover in an ER can happen quickly.
You have to be confident and a little bit thick-skinned as you are dealing with very ill people and their family members who are often frightened and sometimes angry. Professionalism will help you have a good relationship with your co-workers and the patients. Of course, compassion is apparent in most nurses, hence the choice of profession. Nurses have a sense of pride and satisfaction with their work. Earning your Master's degree in Emergency Nursing will also give you a sense of satisfaction and the respect of your coworkers. Furthering your education may place you in an expanded role, which may also enhance your earning potential.
Health reform is changing worldwide due to the aging population, the difficulty of managing multiple chronic diseases and rising costs; therefore, more nurses with significant leadership roles in healthcare are needed. Earning your Emergency Nursing Master's degree supports the nursing profession as a whole and is an effective route to gaining the Advanced Practice Nursing skills necessary to succeed in this field.
Curriculum for Emergency Nursing Master's Programs
There are many Master's of Science in Nursing programs at universities that are designed to meet the educational needs of professional nurses, who are actively engaged in or planning to enter professions that are related to emergency management administration. One example is the Arkansas Tech University, which has a Master of Science in Nursing Administration and Emergency Management degree. They use a multidisciplinary approach to integrate nursing principles of administration, which include planning, organizing, directing and evaluation of emergency management principles in the master's level program.
The core curriculum includes 30 semester hours of coursework and an additional nine semester credit hours will be completed in either the nursing administration or emergency management specialty concentration areas. Each applicant will be assigned a faculty advisor to assist the student in the design of a curriculum of study that leads to the fulfillment of degree requirements.
The application for admittance to this University and others that offer similar programs usually includes:
A nonrefundable application fee
A Bachelor's Degree in nursing from an accredited college verified with an official transcript
Applicants must have a keep cumulative GPA of 3.0
Applicants must have an unencumbered RN license
A college statistics courses is required
Applicants must submit recent GRE or MAT scores
The 30 hour core curriculum for this and similar MSN program includes:
Theoretical Perspectives
Research Design and Methods
Epidemiology
Law, Ethics, and Policy in Healthcare
The Role of the Nurse Administrator
Fiscal Management
Principles of Hazards and Emergency Management
Special Problems
Design and Management of Preparedness and Mitigation Systems
Non-thesis project – and an Elective – 3 hours
The Emergency Management Concentration Area additionally requires the following courses:
Risk and Vulnerability Assessment for Business Industry
Crisis Intervention in Disasters
5000-6000 Elective – 3 hours
Graduate Nursing programs are quite intense, and require that you meet high educational standards. A cumulative grade point average of 3.0 or better must be maintained with a maximum of six hours of C grades. Twenty seven hours of graduate work must be completed while in residence, and a Master's degree program must usually be completed within six years from the time of admission to the graduate program.
Several colleges offer the RN to MSN program, which offers a route to earn your MSN without spending multiple years getting your Bachelor's degree first. For those nurses who want to specialize in emergency nursing, they can enter one of these accredited programs and use their electives in the Master's program and take emergency courses that are required for Emergency Nurse Practitioners. This could be completed at the University of Alabama, Emory University, and numerous others. The UC San Diego Extension offers an Emergency Department Nursing Certificate.
The required courses for this certificate include Emergency Department Nursing, Part I, II.
Emergency Department Nursing Basic Preceptorship. This certificate requires nine units and is not only validating your competency, but it also demonstrates a greater commitment to emergency nursing. This hands on portion of Master's education is essential to developing and expanding your clinical nursing skills, which should be well honed if you plan to work in Emergency Nursing.
Most universities and colleges have student aid offices that assist students who need help in funding their education. For those that need financial assistance, they are asked to complete the FAFSA application, which is a federal program. The student's finances and that of their parents will be considered, and Pell Grants are often given to those that qualify. The federal government also offers student loans at low interest rates.
Many colleges and universities also offer scholarships for bright scholars and also disenfranchised students. Additionally, Nurse Core Scholarship Program will assist students to complete their education by paying their tuition, fees and other educational cost and also provide a monthly staff stipend. The nurse upon graduation will then work at a Critical Shortage Facility for two years.
The American Association of Colleges of Nursing offers several scholarships, which include Minority Nurse Faculty Scholarships to underrepresented minority nursing students, the Hurst Reviews/AACN Nursing Scholarships that recognize and reward outstanding students in pre-licensure nursing programs and the Robert Wood Johnson Foundation New Careers in Nursing scholarship for nurses in accelerated baccalaureate and master's nursing programs to alleviate the nursing shortage.
Emergency Nursing Job Outlook, Salary information and Licensing
As a Master's prepared Emergency Nurse, you are typically considered to be a health services manager, which earns a mean annual salary of $88,580 according to the Bureau of Labor Statistics Occupational Outlook Handbook. Jobs for Emergency Nurses may be in hospital ERs, ambulances, helicopters, sports arenas and several other healthcare areas. These positions are expected to grow by 23 percent from 2012 to 2022, which is much faster than the average for all other occupations.
According to the Board of Certification for Emergency Nursing there are currently more than 28,000 nurses who hold a CEN certification, which is specific to the emergency department setting. The examination for the certification covers literally every type of emergency that might occur. Passing this exam is a mark of competence and your ability to integrate and apply knowledge, skills, judgment, and values to practice safely and effectively.
There is also a CFRN, which is a certification for flight nurses. The exam for this certification covers the general principles of practice; patient care principles; trauma; medical problems; environmental emergencies and toxicology; obstetrical patients and patient care issues and management.
To qualify to take these examinations a nurse must have an unencumbered RN license and preferably two years of experience in emergency nursing. The CFRN recommends two years of experience as a flight nurse. The certifications must be renewed every four years, which can be done through an internet exam or by a sit-down exam.
You are demonstrating your knowledge and expertise by becoming certified. The Board of Certification for Emergency Nursing is also affiliated with the Society of Nurses. In addition, by belonging to this organization you can attend meetings and conferences, which are always beneficial.
There is also an Emergency Nurses Association that offers continuing education as well as courses in Emergency Nursing Pediatric course, Trauma Nursing Core Course and online learning educational opportunities with a variety of other learning opportunities. In addition, they have annual conferences and leadership conferences. There are many benefits to joining this organization.
The Emergency Nurses Association is accredited by the American Nurses Credentialing Centers Commission on Accreditation; however, the Board of Certification for Emergency Nursing conducts the certification test.
To learn more about your options for graduate study in Emergency Nursing, request program information from the schools that interest you.
Emergency Nursing Schools
Rutgers University-New Brunswick
New Brunswick, NJ
University of Missouri-Columbia
Columbia, MO
University of Southern Indiana
Evansville, IN
University of Wisconsin-Parkside
Kenosha, WI