Acute Care
Nurses working in acute care are registered nurses who are working with patients within a hospital setting who are not seeking preventative or routine health care, but rather emergency care or care for an unknown illness or accident.
Acute care can encompass emergency medical procedures such as basic cardiac life support, advanced cardiac life support and other condition stabilizing courses of action. Essentially, acute care nursing is an encompassing term for Advanced Practice Registered Nurses (APRNs) working with patients outside of a preventative or maintenance care setting and working within a specialty chosen and studied during the Master's in Nursing degree program.
<!- mfunc feat_school ->
Featured Programs:
Sponsored School(s)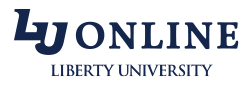 <!- /mfunc feat_school ->
Like many nurses who graduate with an advanced degree, you may be able to secure a position working in acute care under many different job titles. Some of the common nursing positions that can result from getting your Master's degree with an acute care focus field include Pediatric Acute Care nurse, Clinical Nurse Specialist, Cardiac Nurse Practitioner, Adult Acute Care Nurse Practitioner, and several others, depending on how narrowly you focus on this specialty.
Your duties in Acute Care Nursing will depend upon the many talents and skills you have developed over your years of nursing practice, along with your graduate nursing education. As a Master's prepared acute care nurse, your advanced skill will likely allow you to perform the following nursing interventions.
order, perform and interpret results of diagnostic tests and screenings
administer blood transfusions
set up catheters, ventilators, gastrointestinal tubes and central lines
document detailed patient progress notes and any information pertaining to patient care
diagnose acute and chronic conditions
educate patients and their families as well as other nursing staff
As with most advanced nursing positions, you will need to possess extremely good organizational, multitasking and prioritization skills as you will need to maintain records, communicate patient needs to other members of the treatment team and maintain a good working relationship with your patient and other medical personnel. Good rapport will allow you to more effectively communicate with patients and families, as well as manage other nursing staff and ancillary personnel.
As previously mentioned, you can choose several specialties within acute care nursing, making this a versatile specialty to enter while earning your MSN. For example, an acute care pediatric nurse practitioner provides care to patients from birth to age 21 in a variety of settings. The patients you may work with are either acutely ill, experiencing an exacerbation of a chronic condition that requires advanced treatment, or are experiencing life threatening health conditions. As an Acute Care Pediatric Nurse Practitioner, you can work in a variety of medical settings such as hospitals, emergency pediatric clinics, pediatric ICUs or sub specialty clinics such as pulmonology, cardiology, trauma facilities.
Acute Care Education and Curriculum
To become an acute care nurse practitioner, you must return to school to obtain your Master's of Science in nursing degree. When obtaining this degree, you may find that you like a particular area of health care, such as pediatrics, cardiology or gerontology, more than other which you can usually incorporate into your specialized Master's in Nursing education.
Generally, most Acute Care Master's programs will require nursing experience, often in the field you would like to specialize in such as Pediatrics or Adult care. Be sure to check your Acute Care Master's degree program admission requirements first, as some schools may not require the experience criteria.
Like other Master's degree programs in nursing, you have many different options to obtain your degree from an accredited program. Many schools have online programs, giving you access to schools in other states and making it easier to find an educational program to fit your needs. If you learn better in the classroom, with lectures and guided instruction, you can look for degree programs in your area that offer on campus programs. Both types of Master's programs will require a significant amount of clinical experience to complete the degree requirements.
Not only do you have a choice between online and in class instruction, but you can also choose to attend graduate nursing school either full time or part time. Full time status for Master's programs is typically six credit hours per semester. Full time programs can take as little as one full year, including the summer semester, to complete if you are already a Baccalaureate prepared nurse.
Part time programs take, on average, two years to complete, including the summer semesters. Part time status requires a student to be enrolled in at least three credit hours per semester, but no more than five credit hours on your schedule. These options allow you to continue working in your current field to earn a living while attending your nursing Master's program. If you do not yet have a Bachelor's degree, or if you have a non-nursing degree, these programs will take longer to complete, and you may want to look into bridge or direct entry MSN programs.
When it comes time for funding your education, some employers may offer tuition assistance or continuing education credits for your classes. Financial aid and scholarships are also available to help pay for graduate school. As a nurse, you have access to funding resources and discounts on certification exams if you maintain membership in professional nursing organizations.
One of these resources you can access as a registered nurse holding a bachelor degree is the American Nurses Credentialing Center which gives you access to certifications available in your field and also lists how you can get discounts on your exams, such as being a member of the American Nurses Association (ANA) or the American Association of Nurse Practitioners (AANP).
Obtaining a certification in your specialty area after you graduate your Master's program may give you access to employment opportunities, higher pay and prestigious titles within the health care community. By taking the time to certify your knowledge and skills in an Acute Care specialty, you can set yourself apart from others with the same degree.
There are several certifications available within the field of Acute Care that you may be qualified to sit for after completing an Acute Care Master's in Nursing program. For example, if you are working as an adult acute care nurse, you will have the option to apply to take the exam for Certification for Adult Acute Care Nurse Practitioners (ACNPC). There is also an all-encompassing certification for acute care nurses called the Acute Care Nurse Practitioner Certificate Program. Some of these certification programs are for entry-level nurses while some require experience in the field before you qualify to take the exam. If you don't want to choose one certification, you can apply and take the examinations for as many certifications as you please, with each certification assessing your knowledge in a certain area and qualifying your skills and capabilities to current or potential employers.
Job Outlook for Master's Prepared Acute Care Nurses
As with any nursing position, jobs are often available across the country, with titles and salaries varying from state to state. Demand and outlook may be higher for one specialty field over another, but as a qualified Nurse Practitioner or Clinical Nurse Specialist, your options within Acute Care are widespread.
Depending upon the licensing and scope of practice regulations in your area, you may be able to practice independently or under the supervision of a Medical Doctor, depending upon your state's guidelines. Opening a nurse managed clinic, filling an advanced leadership role within a hospital system, or practicing hands on in an E.R. or urgent care center are all options with this Master's degree.
The Bureau of Labor Statistics estimates that while job outlook may not be as high as some other nursing professions, there is still quite a need for nurse practitioners across the country and will continue to be. Wages may also vary between location in the country, employment setting, certifications and other factors, but the average annual salary in the United States for a nurse practitioner with a master's degree is $92,670.00 per year.
As well as pay variance, hours and scheduling with also vary between positions and settings. Some nurse practitioners may find a position that is Monday through Friday, 9 am to 5 pm, while others may be required to work some on call, weekends, holidays and/or overnight shifts. Regardless of the setting or role you choose to fill after earning a Master's in Nursing in Acute Care, you will likely be looked to as a leader, role model and advocate in action for the nursing profession. To learn more about how you can complete an Acute Care Master's in Nursing program, request program materials from all of the schools you see that offer a route you are interested in.
Acute Care Schools
Mayo Medical School
Rochester, MN
Rutgers University-New Brunswick
New Brunswick, NJ
University of Missouri-Columbia
Columbia, MO
University of Southern Indiana
Evansville, IN
University of Wisconsin-Parkside
Kenosha, WI