Endocrinology Nursing
Master's in Endocrinology Nursing Overview
With ongoing training in the field of nursing, you may get the opportunity to move from being a generalist nurse at a clinic or hospital to becoming a specialist in one particular area of healthcare. With diabetes diagnoses increasing rapidly over the last several decades, endocrinology nursing is a growing area of need throughout the United States.
The role of an endocrinology nurse may vary quite a bit, depending on what type of certification you pursue and where your interest lies. You may take on a position as a diabetes nurse educator, which involves working with a wide range of patients.
You may see patients from those who just been diagnosed to those who have been living with diabetes for decades. In this position, you may teach patients how to live with their disease, how to minimize its side effects, and how to improve their overall quality of life.
Another option is becoming a nurse practitioner or clinical nurse specialist, both of which may give you the freedom to work independently in clinics, hospitals, and other health care settings. If you go the clinical route with your career, you may take on duties like prescribing and monitoring medication, counseling patients, creating lifestyle change plans with patients, and ordering or interpreting tests. In this role, you may be a diabetic patient's main care provider.
It's likely that your career as an endocrinology nurse may include a mixture of the duties listed above. Rarely does this field cover exclusively medical needs. Rather, most patients generally require cooperation and assistance from medications, lifestyle changes, and non-medical therapies.
<!- mfunc feat_school ->
Featured Programs:
Sponsored School(s)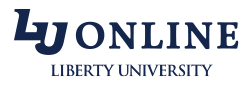 <!- /mfunc feat_school ->
Diabetes may affect people of all ages, lifestyles, and backgrounds. If you work with patients with Type I and Type II diabetes, you may choose to specialize in pediatric endocrinology, adult endocrinology, or gerontological endocrinology.
Graduate-level nursing education is essential if you want to establish yourself as an expert in the field of endocrinology. While you may work with diabetic patients as a registered nurse, you may find that you are extremely restricted in the type of care you can provide, the supervision you need, and your scope of practice. Pursuing a higher level nursing degree may increase your freedom of practice.
If you'd like to use your nursing expertise to help patients with diabetes and other endocrine disorders, learn more about graduate programs in endocrinology nursing.
Curriculum for Endocrinology Nursing Programs
While some Master's in nursing programs do accept nurses at the Associate's degree level, you may find it difficult to specialize in endocrinology without first earning a Bachelor's degree. In addition to your core nurse practitioner or nurse specialist courses, you must take additional classes in endocrinology.
Highly specialized nursing courses often require a Bachelor's degree. Conventional programs for Bachelor's degree graduates generally last between two and three years, resulting in the completion of 40 to 50 credits.
As a new graduate student, you may begin your education with core advanced nursing classes. These classes should help you step outside your comfort zone as a registered nurse and learn how to take on a more involved role in patient care.
Typically, you have to complete one to two semesters of general coursework before you begin your endocrinology courses. When you begin your specialized curriculum, you may take classes that focus on the pathophysiology of diabetes, the diagnosis of diabetes, complications associated with this disease, pharmaceutical treatments, and lifestyle changes.
As you build on your education, you may enroll in classes that explore advanced topics in endocrinology. Topics that may be covered in your curriculum include:
Growth hormone deficiencies
Diabetes insipidus
Hypothalamic hormonal regulation
Thyroid hormone physiology
Endocrine neoplasia
Adrenal gland physiology
Androgen and estrogen metabolism
Sexual differentiation and development
Vitamin metabolism
Parathyroid gland physiology
Throughout your training, you may get several types of practical experience. You may work with several different populations before choosing a patient population that you would like to focus on.
In addition, as a graduate student, you may gain experience in teaching and research, two core areas of advanced nursing study. Overall, anticipate completing no fewer than 600 hours of clinical experience. When you begin your specialized endocrinology training, you should complete clinical rotations in many different settings to prepare for a variety of career paths. This clinical experience should help you gain confidence in working with diabetes assessment, monitoring, and treatment tools.
If you decide on your specialty early and get accepted to a school, you may have a number of scholarship options. Many nursing institutions offer scholarships to promising students, but you can also look into private grants. If you plan on going into pediatric endocrinology, you may apply for scholarship through the Pediatric Endocrinology Nursing Society. This scholarship is worth up to $1000 and may be renewed for a total of two years.
Endocrinology Nursing Job Availability, Projected Growth, and Salary Information & Licensing
After you complete a Master's degree and finish your clinical endocrinology training, you may need to complete additional certification procedures to start working in endocrinology. In all states, becoming a clinical nurse specialist or nurse practitioner requires an advanced practice license.
You may apply for this license through your state's nursing board. Requirements often include proof of education, completion of a licensing exam, and proof of professional liability insurance.
However, there are also certification options within the field of endocrinology nursing. Through the Certification Board for Diabetes Educators, you can become a Certified Diabetes Educator.
However, this certification is not required for practice. Rather, it aims to provide certification to nurses who have completed extensive training and experience in this field. Before applying for a license, you must have at least two years of experience as a registered nurse. This experience must include 1000 hours of diabetes education experience, 400 of which must have taken place in the year immediately preceding licensure. In the two years before you apply, you must have 15 hours of continuing education related to diabetes.
Once you have met these requirements, you may move on to the examination part of the process. AMP Assessment Centers administer this exam. The exam consists of 175 questions.
Your certification is valid for five years. After five years, you must renew your certification. If you have worked as a diabetes educator for at least 1000 hours during the renewal cycle, you can complete continuing education courses and apply for recertification. If you do not use your certification in your professional practice, you must pass the exam again.
Furthering your education at the graduate level may have a positive effect on the future of your career. If you are interested in patient education, you may go into practice as a health educator. The average salary for a health educator is $43,840 per year (Bureau of Labor Statistics, 2016). From 2014 through 2024, job openings are expected to increase 13% (BLS, 2016).
You may also become a nurse practitioner or clinical nurse specialist. The average salary for these career paths is $104,740 per year (BLS, 2016). A 31% boost in job openings may be seen through the year 2024 (BLS, 2016).
Diabetes is a serious diagnosis with complications that can often shorten a patient's life or decrease their quality of life.
To focus your nursing practice on this disease and its effects, check out your options at endocrinology nursing programs.
Schools
University of Southern Indiana
Evansville, IN