Legal Nurse Consultant
A Legal Nurse Consultant (LNC) is a vital member of the medical legal team when civil or criminal cases and medical cases overlap. These nurses help the attorneys understand the medical aspects of a case as they interpret medical terminology, medical records and charts. The cases may involve medical malpractice, workman's compensation, personal injury, probate cases and much more. Essentially, the primary role of a Legal Nurse Consultant is to "evaluate, analyze and render informed opinions on the delivery of healthcare and resulting outcomes" according to the American Association of Legal Nurse Consultants (AALNC).
<!- mfunc feat_school ->
Featured Programs:
Sponsored School(s)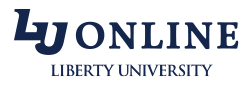 <!- /mfunc feat_school ->
Legal Nurse Consultants are recognized as licensed Registered Nurses (RNs) who have a legal nurse consultant certification or advanced education and experience in the field. Some nurses take independent legal nurse consultant courses in contract law and legal terminology, and they may study cases of medical malpractice in order to prepare for this position. Since the legal nurse consultant certification does not require a Master's degree, it is possible to become a legal nurse consultant without your MSN. However, you will likely find that it is quite difficult to obtain the 2000 hours of experience needed to become certified without first getting your master's degree.
Legal Nurse Consultant training is best achieved by nurses with master's degrees who are specifically prepared to meet the needs of this occupation. If you are interested in exploring your options to enter the specialty area of nursing, check out the schools that offer legal nurse consulting programs, online or campus based, on this page. Completing your Master's in Nursing can help propel you into this lucrative and rewarding career.
Keep in mind that you may be required to complete several hours of clinical and or courtroom training, in addition to your course work, to ensure you are fully versed on all aspects of how to become a legal nurse consultant successfully. Your in depth knowledge will make you an expert in nursing, which is why you will be called upon to testify and/or guide proceedings within medical/legal court cases.
If you are thinking of becoming a Legal Nurse Consultant you might also consider the personality characteristics that fit well in this type of position include; being detail oriented, structured, managerial, research–savvy, independent and autonomous, possessing of excellent communication skills and comfortable interacting with and speaking in front of high level legal and judicial personnel.
This type of employment will require reviewing medical records research, identifying and providing medical and nursing standards of testimony and serving as an expert witness in court proceedings. Keep in mind that you may be required to testify on both the behalf of, or as a witness against, your fellow nursing professionals. Typically, employers are looking for candidates with legal nurse consulting experience, in addition to certification. For this reason, earning your Master's in Nursing with an eye toward becoming an LNC can prepare you for success in this avenue of nursing, as you can work toward building up your hours of experience through your MSN program.
Legal Nurse Consultant Programs
Xavier University offers a MSN degree with a health care law track, which prepares you for a career in legal nurse consulting. You will find admissions and graduation requirements outlined below, which should be similar to those for other legal nurse consultant programs across the states.
All new applicants to the Xavier University must complete an eligibility application. The eligibility requirements state that you must:
Be a licensed Registered Nurse (RN) in the U.S.
Be a BSN graduate of an accredited nursing program
Complete an undergraduate statistics course with a GPA of C or better
Have a cumulative GPA of 3.0 or higher
Submit official transcripts from all secondary school education
Contribute an original essay and letters of recommendation
The MSN Core Curriculum (20 semester hours) includes:
Health Care Ethics for Nursing Leaders
Theoretical Basis for Nursing Practice
Nursing Research
Health Care Informatics
Health Care Policy for Nursing Leaders
Epidemiologic Methods in Health Care
Health Care Law
The 10 semester hours of Health Care Law includes:
Legal Aspects of Health Care
Liability of Health Care Organizations and the Health Care Professionals
Medical/Legal Research, Writing & Presentation
Psych/Social/Legal Aspects of Forensics
Wilmington University in Delaware offers one of the available legal nurse consultant programs online, designed to broaden your career mobility with a minimum of classroom time. The Online Master's program in Nursing Leadership offers three routes: Executive, Educator, or Legal Nurse Consultant. They also have an accelerated BSN to MSN program, which may speed your time to completion if you've not already earned your bachelor's degree.
In addition to preparing professional nurses for advanced practice, the curriculum for this program emphasizes the relationship between advanced nursing practice, theory and scholarly inquiry. They focus their program on critical thinking skills, having expert knowledge of healthcare systems and professions to assess healthcare practice standards applicable to nursing. You will take legal nurse consultant courses online, but are required to complete the capstone experience for this degree, which is a full six credit field practicum.
Unless you have ample financial resources available for your education, it may be worth your time to visit the Office of Financial Aid wherever you enroll. If you need funding, fill out a FAFSA application, which is a federal funding program for students that is dependent upon your income and estimated financial contribution (EFC).
Many universities have academic scholarships that are merit based, and there are also scholarships for the disenfranchised as well. There are several private organizations that also have scholarships for nursing students, such as the Robert Wood Johnson Foundation. The American Association of Colleges of Nursing has numerous scholarships and grants, including one for minority nurses. In addition, the Health Resources and Services Administration offers scholarships for disadvantaged students and low interest loans are also available.
Legal Nurse Consultanting – Career and Licensing Info
According to the Bureau of Labor Statistics for 2013 the median pay for an RN is $68,910 annually, and the future is very promising as occupations for RNs are expected to grow 19 percent faster than other average jobs. The bureau does not list the salaries for Legal Nurse Consultants, however you can reasonably expect to make more than a floor nurse as an LNC.
An article in The New York Times, written by Patricia R. Olsen, who is president of the South Florida Chapter of the American Association of Legal Nurse Consultants. In it, she describes the nurse's supporting role in law and order and also covers Forensics Nurses, which is a related field. Olsen states that it is not uncommon for full-time Legal Nurse Consultants to earn a six-figure income, although it "takes a while to get started." She further states that it is not uncommon for a "legal nurse consultant to make between $100 and $150 an hour."
Obviously your education and experience will have an impact on your income, and salaries will also depend upon whether you work for a hospital, law firm, or as an independent consultant. Legal nurse consultants can work for attorneys, insurance companies, pharmaceutical companies, clinics, hospitals and governmental agencies. Getting your Legal Nurse Consultant certification from by the LNCC helps prepare you to work in medical malpractice, personal injury, product liability, workers compensation, risk management, life care planning, administration, health law, elder law and criminal/forensic cases.
The American Legal Nurse Consultant Certification Board (LNCC) requires candidates to meet their eligibility criteria in order to take the certification examination. The criteria includes; a current license as an RN in the United States, a minimum of five years of nursing experience and evidence of 2000 hours of legal nurse consulting experience within the last five years. The exam fee for AALNC members is $125, and for non-members it is $150.
If you meet this criteria and complete the exam successfully you earn the Certified Legal Nurse Consultant's credential (LNCC). The consulting hours must be performed at the request of the client, such as a law firm, insurance company, hospital or other agency. These activities must be related to claims or cases, and the activities must be considered billable. Earning this credential can promote your career, your expertise and professionalism, and can serve to bring you a great deal of personal and professional satisfaction over the years.
Now that you have a good idea of how to become a Legal Nurse Consultant, you can look at your MSN options below to see which program may work best for you. To learn more about how you can prepare for this lucrative and influential position, contact schools directly from this page.
Legal Nurse Consultant Schools
Rutgers University-New Brunswick
New Brunswick, NJ
University of Missouri-Columbia
Columbia, MO
University of Southern Indiana
Evansville, IN
University of Wisconsin-Parkside
Kenosha, WI