Healthcare Systems and Delivery
Healthcare systems and delivery methods are being reformed worldwide due to the largely aging population and the increase in chronic diseases. Nurses are encouraged to take leadership roles in health policy, planning and provision to help guide these reforms. Nurses can adopt an entrepreneurial role within systems reform, which provides a great deal of independence and self-employment opportunities in an effort to improve health outcomes nationwide. Nurses can also take a managerial role, which is a salaried role running a health service or working for the government. Regardless of which route you take, entering this field of healthcare can have far reaching effects.
Healthcare today requires new methods and skills for nursing leaders that are interested in contributing to the transformation of nursing and healthcare systems. University programs that focus on healthcare systems delivery are grounded in evidence-based practice and are often tailored to focus on administration, management, information technology, health policy and case management.
<!- mfunc feat_school ->
Featured Programs:
Sponsored School(s)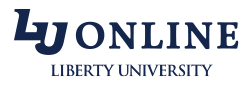 <!- /mfunc feat_school ->
If you are considering a Master's degree in this field, some of the common personality characteristics that can lead to success include:
Leadership skills to help inspire your team
Communication and relationship management to clearly communicate with every type of person, from a department head to an ill patient
Professionalism is essential, as well as, impeccable ethical and moral conduct, so you can set a high standard for your staff
A top healthcare executive should have knowledge of healthcare systems, policies, the latest innovations in technology and the ever changing political landscape of the industry.
Business skills are also important as an administrator needs to know how to run a hospital like a business, so you need a good grasp on systems thinking, business management and business principles.
The broad range of the curriculum at universities offering this route to Master's route is meant to prepare nurses to have the breadth and depth of knowledge necessary to develop, implement, and measure the impact of innovations in healthcare delivery at every level within the healthcare organization. These nurses are advanced practice leaders, and they are changing the course of healthcare. If you are thinking of returning to school for a Master's degree in administration, management or healthcare delivery, finding a good accredited Health Care Systems Program is key. Take some time to review the programs offered by nursing schools on our site, then request more information to learn about program details.
An advanced nursing degree can give you a sense of accomplishment and satisfaction. You will earn the respect of your peers, and you may be able to position yourself in an expanded nursing role, which may additionally enhance your earning potential.
Curriculum for Healthcare Systems and Delivery Master's Programs
Several universities have programs in Healthcare Delivery and Systems Management at the Master's level for nurses. There is a very good Master's program at the University of North Carolina at Chapel Hill in Health Care Systems. Their program provides students with the knowledge and skills that are necessary to succeed in a variety of leadership programs in healthcare organizations. They focus on management and leadership, informatics, financial management, human resources management, quality improvement, outcomes management and education.
An MSN in Health Care Systems prepares students to become advanced practice leaders in the following areas: Administration; Clinical Nurse Leader (CLN), Education, Informatics and Outcomes Management.
Common admissions requirements include:
Completed application with accompanying fee
Bachelor's degree with cumulative GPA of 3.0 or better
Transcripts for all college education
Three current letters of recommendation
Statement of purpose
Resume and/or Curriculum Vitae
The Masters Curriculum requirements vary from 15 to 18 credits of academic coursework and can be completed in two to four semesters, including clinical practice, and oral comprehensive examination and a Master's paper or thesis project.
The general curriculum in a Master's in Healthcare Systems and Delivery program may include:
Leadership and AP Roles in HC Organizations
Outcomes Management/Quality/Patient Safety
Students may choose from Human Resources Management; Informatics; or Finance
Evidence-based Nursing Care for CNLs I, II
Pathophysiology
Pharmacotherapeutics
Principles of Teaching Applied to Nursing
The Evidence-based Nursing Care for CNLs is an individualized program of study, which will be designed and based on the applicant's prior academic coursework, along with profession and clinical experience. The applicant's transcripts from prior academic institutions will be reviewed by the advanced practice coordinator to determine if an applicant's specific program of study is applicable. These clinical courses must be taken sequentially, and are reserved for those nurses looking to apply systems management within direct patient care activities.
Many of these programs may be offered in an RN to MSN format, as well as through distance learning methods. For example, John Hopkins School of Nursing offers an onsite and online program in Health Systems Management. Graduating from the Health Systems Management program will allow you to assume leadership positions in a number of healthcare settings, facilitate interdisciplinary collaboration, provide critical analysis of healthcare outcomes, and manage a healthcare system that incorporates modern technology, evidence–base decision-making, information and outcomes management, and nursing core values of quality care.
The Johns Hopkins Health Systems Management program is 35 credits and the online program offers a degree of flexibility that is attractive to working nurses who want to expand education without attending a campus program every day.
The curriculum is similar to that of UNC at Chapel Hill, and includes:
Philosophical, Theoretical, and Ethical Basis for Nursing
Applications of Research to Practice
Context of Healthcare for Advance Practice Nursing
Statistical Literacy and Reasoning in Nursing Research
Program Development and Evaluation in Health Care
Leadership and Management in Health Care
Health Systems Management I
Business Planning
Health Systems Management II – Specialty Practice
Health Systems Management III – Outcomes Management
The last two courses are the clinical components. Three additional requirements include Management Electives (4 credits), Financial Management Theory Requirement (2 credits) and Organizational Management Theory Requirement (2 credits).
The clinical experience is collaboratively planned between the student and the track coordinator, and the goal is to maximize skills and knowledge in clinical areas. The School of Nursing always carefully evaluates each site for the clinical experience, and will connect you with verified preceptors to ensure learning outcomes are met.
All Universities have an office of Student Financial Services and low income students may fill out the FAFSA application for federal funding. There are also grants awarded based on financial need that do not need to be repaid, such as the Merit Scholarships for Masters Students. If you are currently employed at a hospital, you may also qualify for tuition reimbursement, providing you meet your employers guidelines.
The American Association of Colleges of Nursing also lists a large list of resources for financial aid and the Health Resources and Services Administration has scholarships for disadvantaged students and low interest loans available.
About 30 states offer cost–sharing grants that operate as a loan repayment program for primary care providers by the State Loan Repayment Program (SLRP). These 30 states suffer from professional nursing shortages, so you should check their website to look on the map to see if you live in a qualified area.
Healthcare Systems and Delivery – Career and Licensing Information
As of 2013 Medical and Health Services Managers earn a median annual income of $101,340. The outlook for growth is 23 percent faster than the average job. Of course, salaries depend on experience and education. According to the Bureau of Labor Statistics there are 315,500 Medical and Health Services Managers as of 2012.
The American Nurses Credentialing Center has two credential awards available that fit within the Healthcare systems and delivery model. The first is designation as a Nurse Executive and the other is Nurse Executive, Advanced, which is for the nurse who is specially prepared with a Master's degree. The nurse executive credential award (NE-BC) is a certification achieved by passing an examination that is competency based and provides a valid and reliable assessment of the entry-level clinical knowledge and skills of the nurse charged with managing daily operations of the service line or unit. The Nurse Executive, Advanced (NRA-BC) is also an examination, which is described as the Nurse Executive certification.
The exam is 175 questions, but 25 questions are pretest questions that do not count. The credential is valid for five years and can be renewed by completing your continuing education hours. The cost for a member of the ANA is $200, and it is $350 for a nonmember.
A Master's prepared nurse administrator or executive, you are able to multitask, working on schedules, giving performance reviews, developing policies, and conducting administrative meetings, along with a myriad of other tasks. There are several types of jobs for nurses with a Health Care Systems Administrative degree, and Forbes Magazine lists Health Care Administration as one of the best Master's degrees, as it has a mid-career median pay of $87,800, and the projected increase for these jobs is excellent.
Graduating with this degree is a wonderful start to realizing your advanced nursing career goals. You have to get your foot in the door and climb the corporate ladder just like the next person, but with the proper education and skills this can be done fairly rapidly due to the lack of nurses in this field coupled with the growing demand. Having the ANA credential will also help open doors to new opportunities.
Earning a Master's degree in Healthcare Systems and Delivery is worth the effort as you will be able to position yourself in an expanded role, and you may also enhance your earning potential fairly rapidly. A Healthcare Administrative degree will benefit the field of nursing, and impact its future. Get started on your future career road today by obtaining more information from the nursing schools that offer this Master's degree option.
Healthcare Systems and Delivery Schools
Concorde Career Institute-Miramar
Miramar, FL
Delaware Technical Community College-Stanton/Wilmington
Wilmington, DE
George Washington University
Washington, DC
Georgetown University
Washington, DC
Hamilton College
Clinton, NY
Herzing University-Atlanta
Atlanta, GA
Kaplan College-Indianapolis
Indianapolis, IN
Kaplan College-Indianapolis
Lincoln, NE
Oklahoma State University-Main Campus
Stillwater, OK
Rutgers University-New Brunswick
New Brunswick, NJ
Stanford University
Stanford, CA
The University of Tennessee at Chattanooga
Chattanooga, TN
University of California-Irvine
Irvine, CA
University of Cincinnati-Main Campus
Cincinnati, OH
University of Hawaii at Hilo
Hilo, HI
University of Michigan-Dearborn
Dearborn, MI
University of Mississippi
University, MS
University of Mississippi Medical Center
Jackson, MS
University of Missouri-Columbia
Columbia, MO
University of New Mexico-Los Alamos Campus
Los Alamos, NM
University of North Carolina at Asheville
Asheville, NC
University of North Carolina at Chapel Hill
Chapel Hill, NC
University of Southern Indiana
Evansville, IN
University of Utah
Salt Lake City, UT
University of Wisconsin-Eau Claire
Eau Claire, WI
University of Wisconsin-Parkside
Kenosha, WI
Utah State University
Logan, UT
Washington University in St Louis
Saint Louis, MO
West Virginia University
Morgantown, WV