Medical Surgical
Medical-surgical nurses manage care for a large number of patients with multiple diagnoses across multiple medical specialties. This segment of hard working nurses understands the complex roles that multiple conditions, co-morbidities, medications and treatments for their patients involve. These nurses are multifaceted, structured and patient–facing, and often are the healthcare providers that can make the biggest impact during a hospital stay or recovery from injury or illness.
To enter this specialty area of nursing, nurses can earn a med surg certification and become a Certified Medical Surgical RN (CMSRN). The key roles of this specialty include the recognition of the importance of expert diagnosis and treatment of their patient's health problems. A certified medical surgical nurse has the desire to promote, restore and maintain optimal health. The master's prepared medical surgical nurse received advanced training in curricula blend theory, research and practice. Many of these nurses become Clinical Nurse Specialists in addition to earning their CMSRN certification. This allows the nurse to deliver advanced care and consult on complex cases, as a Master's prepared nurse has a well developed understanding of medical surgical nursing.
Another broad area of opportunity for graduate educated Med-Surg nurses is in follow-up care. With the advancement of technology patients are being discharged earlier from acute care agencies and taken to different locations. Advanced clinical practice nurses are able to care for these individuals and lead the healthcare team in the investigation of the factors that enhance health and quality of life, integrating these components into overall patient healthcare decisions.
If you are motivated to advancing your career, a Master's degree is a great stepping stone. In addition to giving you a sense of satisfaction and increasing your self-confidence by completing this degree, the chance of taking on an expanded role within the nursing profession awaits.
<!- mfunc feat_school ->
Featured Programs:
Sponsored School(s)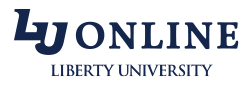 <!- /mfunc feat_school ->
Curriculum for Medical Surgical Nursing
The University of Minnesota – School of Nursing offers a MSN degree for BSN students that takes 16 months to complete. At graduation you also have 17 credits you may apply towards a Doctor of Nursing Practice degree. During your last semester you indicate the type of clinical setting you prefer.
This Master of Nursing degree requires 53 credits and five of these courses involve clinical components. The Master's level curriculum includes:
Essentials of Holistic Health Assessment
Introduction to Nursing Interventions
Advanced Physiology
Nursing Research
Population Response to Health and Mental Illness
Healthcare Leadership
Moral & Ethical Positions and Actions in Nursing
Clinical Seminar – Nursing Care of Clients with Complex Health Conditions
Practicum – Nursing Care of Clients with Complex Health Conditions
There are several excellent accredited online Master's level courses for medical-surgical nursing as well. John Hopkins School of Nursing has an online Master's program, which requires over 500 clinical hours, and ultimately prepares you to sit for the CNS certification examination. The conceptual thread of their online course includes theory, advanced practice, management/leadership, research, ethical decision-making, cultural competence and professional role development. The course requires approximately 36 credits during a minimum of 18-24 months of full-time study.
The financial offices in universities have the FAFSA application, which is a federally funded program for low income students. John Hopkins University and many other universities have scholarships and grants available that are merit-based or designed for the disenfranchised.
For instance, John Hopkins University offers the Helene FuId Trust, which offers 20 scholarships of $16,000 each to students interested in the leadership development programs designed to produce nurses who make a difference in the quality of healthcare and safety.
The Health Resources and Services Administration has low interest loans available, as well as several types of grants. Nurse Corps offers a loan repayment program. Graduate nurses can serve for two years in poor urban or rural areas and have 60 percent of their unpaid nursing student loan paid, plus if they chose to work for a third year an additional 25 percent of their original balance will be paid.
Medical Surgical Nursing – Career and Licensing Information
As of 2012 the median annual salary for registered nurses was $65,470 according to the Bureau of Labor Statistics. Many medical-surgical nurses get the medical-surgical credential, and their salaries often range much higher, depending on their experience, their employer and their geographical location.
With the current nursing shortage, the need for medical-surgical nurses will increase at a rapid rate when you consider the number of baby-boomers and the retiring nurses. Hospitals are the most common employers of these nurses. A graduate education can position you for several leadership positions within Medical Surgical nursing, allowing you to use your talents and knowledge to the full scope of your education.
On CNN Money they list the Clinical Nurse Specialist as the number two best job in America with a median pay of $86,500 and a 10 year growth expected at 26 percent. There are a total of 3,449,300 Clinical Nurse Specialists according to this report. These nurses are considered change agents that use their clinical expertise and influence to development policies that will improve patient outcomes.
Earning your Master's degree in Medical Surgical nursing may offer you new opportunities, and it is beneficial to the field of nursing overall. With advanced education, you can help affect patient outcomes, quality of care and the delivery of healthcare overall. Request information from the schools below to learn more about available programs.
Medical Surgical Schools
Mayo Medical School
Rochester, MN
Rutgers University-New Brunswick
New Brunswick, NJ
University of Missouri-Columbia
Columbia, MO
University of Southern Indiana
Evansville, IN
University of Wisconsin-Parkside
Kenosha, WI