Radiology Nursing
Radiology Nursing Overview
Healthcare technology is one of the fastest growing sectors of this field, providing practitioners with new ways to identify, diagnose, and treat diseases. Radiology is a health specialty that relies on the use of radiologic technology for more accurate diagnosis and treatment.
As a nurse, you should have a lot of experience with radiologic technology. With a Master's degree in radiology nursing, you can further explore the use of radiology in healthcare, get experience using this technology for specialized healthcare needs, and increase your independence as a working nurse or nurse practitioner.
When you transition into radiology nursing, you can significantly change your scope of practice, your work duties and responsibilities, and your patient base. Although this job typically involves spending a significant amount of time with patients, it also requires a substantial amount of research, analysis, and planning. When you see patients, it may be on an emergent or preventive basis.
You may put patients through a range of radiologic tests, then use those findings to plan the diagnosis, interventions, and therapies you'll use for their care needs. Some of the reasons you may use radiologic therapy include ultrasounds, MRIs, and cancer radiation. Although your knowledge of radiologic technology is what sets you apart from other registered nurses, you must also be extremely sensitive to a patient's emotional and mental needs during procedures.
Many specialized treatments and procedures fall under the umbrella of radiology nursing. With a radiology nursing degree, you may be qualified to work in mammography, computed tomography, fluoroscopy, ultrasounds, magnetic resonance imaging, oncology, and nuclear medicine, amongst other options. You may thrive in this specialty if you're interested in medical technology and its applications in patient treatment. As you progress in your career, you may be part of advances in radiology and treatment methods.
Your day-to-day work may require you to spend a lot of time with individual patients. In addition to actually performing radiologic treatments and tests, you also provide pre-op and post-op care by inserting IVs, monitoring patients throughout treatment, educating patients, and monitoring patients for side effects after a procedure.
Curriculum for Radiology Nursing Programs
To be admitted to a radiology nursing program, you'll need to meet rigorous admissions requirements. To properly use radiologic equipment while still providing the highest level of patient care, you must possess a number of skills and a fair amount of nursing experience. Schools typically look for applicants with extensive experience in critical care nursing or emergency room nursing. You may improve your chances if you spend some time shadowing radiology nurses and observing radiology procedures. Professional nursing references are often required during the admissions process.
<!- mfunc feat_school ->
Featured Programs:
Sponsored School(s)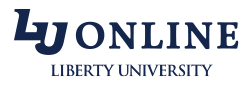 <!- /mfunc feat_school ->
There are three primary degree options you may have as an aspiring radiology nurse. If you have a Bachelor's degree, you may select a Master's degree in radiology nursing or a Master's degree in radiologic science. In both cases, you must earn 30 to 40 degrees in courses that cover the full scope of radiologic technology. While the first part of your degree may teach you about the theory of radiology, the second part of your degree provides you with practical experience in the use of radiology.
Some of the theory courses you may take are listed below:
• Legal and Regulatory Issues in Radiologic Sciences
• Leadership in Healthcare
• Radiology Nursing Management
• Fiscal Management in Radiologic Nursing
• Radiologic Technology Procedures
• Exposure Principles
• Radiation Protection and Biology
If you have an Associate's degree in nursing, you may still be able to earn your Master's degree in radiology nursing. This involves enrolling in an RN-to-MSN program, which combines Bachelor's nursing courses, Master's nursing courses, and radiology courses into one degree. Compared to a three-year MSN program, an RN-to-MSN program generally takes four to five years. You first complete your Bachelor's-level courses before taking radiology courses, such as those listed above.
As a radiology student, you learn how to carry out common radiology procedures. Once you've mastered basic procedures, you can use your skills to learn advanced procedures. Skills you may cover in your training include drainage procedures, biopsies, angioplasties, aneurysm evaluation, and aneurysm repair.
Some of your courses may delve into patient care and communication, since radiology patients may need extra education and communication. Your instructors can show you how to prepare patients for radiology procedures, how to provide informed consent, and how to keep patients calm while receiving care.
There are several financial aid options available for advanced nursing students. If you currently work as a registered nurse, look into financial aid through your employer. Many healthcare employers offer scholarships and tuition assistance to nurses in exchange for a work commitment. You can also pursue special radiology nursing scholarships, such as the grants awarded by the Association for Radiologic and Imaging Nursing.
Radiology Nursing Job Availability, Projected Growth, and Salary Information & Licensing
By the time you complete your Master's degree in radiology nursing or radiologic technology, you are well on your way to becoming a radiology nurse. Once you've matriculated, you can sign up for the Radiology Nursing Certification Examination, which is administered by the Radiologic Nursing Certification Board. The registration fee for this exam is between $300 and $425, depending on whether or not you are a member of the Association for Radiologic and Imaging Nursing. You must earn a passing score on the exam and provide proof of your educational credentials to get your certification.
This results in the title of Certified Radiology Nurse. You keep your certification for four years, at which point you must meet specific standards to renew your license.
The Radiologic Nursing Certification Board requires you to supply proof of 2,000 hours of work experience in radiology nursing. These hours must have been completed in the three years immediately preceding renewal. In addition, you must provide proof of 30 contact hours of continuing education in nursing. At least 15 of those hours must be directly related to radiology.
Your income is affected by whether you are a registered nurse or a nurse practitioner. Per the Bureau of Labor Statistics, registered nurses earn an average salary of $71,000 per year (2016). Through the year 2024, they expect job openings for registered nurses to increase 16% (BLS, 2016). Nurse practitioners claim an average income of $101,260 annually (BLS, 2016). A 31% increase in job openings is expected between 2014 and 2024 (BLS, 2016).
As a radiology nurse, you may work primarily in a hospital setting. In some areas, radiology nurses often travel between hospitals to provide services in different areas. You can also look into open positions at medical imaging clinics and emergency care settings.
Radiology nursing can help you enrich your career and spend your time in a specialty that you are passionate about. Thanks to regular changes in medical technology, you'll have plenty to learn throughout your career. Radiologic tests and treatments allow physicians to provide more affordable, personalized care to patients, improving the patient experience substantially. In addition, your high level of education may strengthen the public image of nursing.
If you are looking for a nursing specialty that allows you to combine your interest in technology with your patient care skills, request information from Master's programs in radiology nursing.
Radiology Nursing Schools
University of Southern Indiana
Evansville, IN