Perinatal Nursing
Perinatal nurses often care for women and children during pregnancy, including the important periods of birth and post-partum recovery. Nurses in a perinatal setting also care for the infants and families beginning with pregnancy and carrying throughout the first month of the child's life. Perinatal nurses are present during labor, offering a wealth of experience during this monumental time, and acting as a crucial resource should any complications arise.
As a perinatal nurse, your job is to educate the pregnant woman about her unborn child and teach patients about good prenatal health. You may teach relaxation techniques to help expectant mothers during stressful times during their pregnancy, and may also teach family members how they can be supportive to the patient. You will likely show new mothers bonding techniques, as well as, and teach them how to care for their newborn baby, during the postpartum period. These nurses possess specialized skills and knowledge, and are a vital part of healthcare for women and children..
Whether you are already working in this type of nursing setting or not, if you want to learn how to be a perinatal nurse that is Master's prepared, we can help. There are several different related degrees and perinatal nurse certification options, along with a wide variety of advanced practice options.
<!- mfunc feat_school ->
Featured Programs:
Sponsored School(s)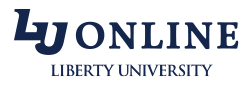 <!- /mfunc feat_school ->
If you are confident, compassionate and adept at making connections with your patients you may be a good candidate for a Master's degree in Perinatal nursing. It is important for the perinatal nurse to form a trusting bond with the pregnant patient throughout the pregnancy. Perinatal nurses serve as an expert resource for nurses, patients and their families, and they also serve as leaders. Some perinatal nurses may specialize in high risk cases and care for mothers and infants who fall into this category, while others may perform research studies specific to this population.
The role of a perinatal nurse can encompass several different duties, which may include:
Assessing patients, checking their vital signs and reporting abnormalities to the obstetrician
Identify high risk factors in patients
Responsible for prenatal education
Perform blood and urine testing on the patient, and complete other tests such as fetal stress test monitoring
Teach postpartum patients how to breast-feed
Supervise patient care techniques and surgical technicians
Assist patients through each stage of labor, birth and postpartum care
Assist obstetricians and midwives with the delivery of babies
Perinatal nursing is an excellent career choice as it is an area of nursing that is growing at an accelerated rate, and it is one of the higher-paying nursing careers. If you are ready to find Perinatal Master's in Nursing programs, such Midwifery, you can start by looking through the nursing schools on this page. You can request information about Perinatal Nursing Master's programs directly from our site to learn more.
Curriculum for Perinatal Master's Programs
There are several different routes you can take to become Master's prepared in this specialty area of nursing. You could become a Nurse Practitioner, a Clinical Nurse Specialist or a Midwife by attending a graduate nursing program. To give you an idea of what some of these programs are like, we have outlined some same programs below.
Stonybrook School of Nursing in New York has an accredited, Advanced Practice Nursing Program in Perinatal Women's Health. This program offers distance education along with on-site requirements. Online Master's in Nursing programs like this one often offer a degree of flexibility that is quite enticing, especially if you plan to continue working while getting your master's degree. This program prepares nurses to be expert providers of primary health care for women and their families across different healthcare settings. This Perinatal Master's program is designed to develops nurses into educational leaders, consultants, advocates and change agents through expanding your clinical expertise in this role.
The admission requirements for the Perinatal Advanced Practice Nursing program are similar to many other graduate programs, and include:
Completed application and fee
BSN degree
One year minimum of recent relevant experience preferred
Official transcripts from all colleges/universities attended
Cumulative GPA of at least 3.0
Current professional RN license
Three letters of recommendation
Three credit undergraduate course in Health Assessment
Three credit undergraduate course in Statistics
Must meet all Technical Standards for Admission and Retention
Current curriculum vitae/resume
Evidence of health insurance and RN/student nurse practitioner malpractice insurance
Certification in basic life support for healthcare providers (BLS & AED)
Graduation from this program requires 45 completed credit hours, along with clinical requirements. Requirements may be different if you choose to become a Certified Nurse Midwife or pick another route to pursue. Regardless of the route, you can expect that there will be some overlap among the different types of Perinatal Master's programs when it comes to the actual courses you will take.
The core didactic courses that make up the curriculum of Perinatal Nurse Practitioner programs can include:
Organizational Leadership and Role Transformation
Quality Improvement, Safety and Health Care Technologies
Health Policy and Advocacy
Statistical Methods & Scholarly Inquiry
Applications in Clinical Nursing Research
Pharmacology
Advanced Health Assessment
Pathobiology
The Clinical Courses specific to a Perinatal Master's program can include:
Primary Care
Advanced Theory & Clinical Practice in Perinatal/Women's Health Nursing I, II, III, IV
Required Electives
If you're concerned about paying for your master's program, Financial Aid offices at most universities have the Free Application for Federal Student Aid (FAFSA) application readily available. By completing your FAFSA, your eligibility for Pell Grants, which are federally funded grants, and federal loans will be determined.
It is also wise to look into independent grants and scholarships that may be available. For example, East Tennessee State University has several nursing scholarships listed on their website, including the Dorothy K. Parker Nursing Scholarship Endowment and the Norma Paisley Barker Memorial Scholarship. There are also Perinatal Nursing Graduate Scholarships offered through the March of Dimes for graduate students of maternal-child nursing.
The Nurse Scholarship Program is a scholarship program for nurses at all levels of their education, which was founded due to the nursing shortage. Nurses serve for two years in a Health Professional Shortage Area upon graduation, and in exchange your tuition, eligible fees and books will be paid for. You can also receive a monthly stipend of $1302.00 if you qualify. This can be a great way to plan your career and fund your nursing education at the same time.
Perinatal Nursing – Career, Salary and Licensing Info
Registered nurses earn a median income of $68,910 as of 2013 according to the Bureau of Labor Statistics. Advanced Practice nurses such as midwives earn $92,230, can earn more as they have a greater knowledge base and level of experience. While one specific perinatal nurse salary is not listed on the BLS website, there is certainly good reason to believe that these specialized nurses have the potential to make an above average salary.
Earning your perinatal nursing certification is another way to increase your earning potential and education at the same time. The American Nurses Credentialing Center once offered a Perinatal Nursing credential (RN-BC) that is now retired; however, if you are already credentialed, it is still renewable if the practice hour requirements are met.
The Association of Women's Health, Obstetric and Neonatal Nurses is an organization that offers numerous resources for perinatal nurses, such as continuing education credits online and several National Certification Corporation (NCC) certifications.
Those that relate to perinatal nursing certification include:
Inpatient Obstetric Nursing
Low Risk Neonatal Nursing
Maternal Newborn Nursing
Neonatal Intensive Care Nursing
Certified-Electronic Fetal Monitoring
Nurse Practitioner Certificates
The NCC has Credential Designations for the Women's Health Care Nurse Practitioners as well, and they have a Certification Examination. . If you attend one of the Perinatal Nurse Practitioner programs, you can apply for special designation as being Board Certified in this nursing specialty. If you meet criteria, you can test to become certified through the NCC as an NP-BC in this specialty. In order to take the exam, you must have a current RN license and must have worked 24 months with perinatal experience. The cost of the exam is $150 for current members, and it is $210 for non-members.
As a perinatal nurse, you may find yourself working in obstetrical clinics and doctor's offices, in labor and delivery units, as well as antepartum and postpartum units within hospitals and medical centers. You can also teach labor and delivery classes that prepare couples for this life-changing event or teach future nurses in an academic or clinical instructor role. Furthermore, your collaboration with obstetricians, other perinatal and women's health nurse practitioners along with nurse midwives offers you ample opportunities to influence and improve upon the health of youtheir patients.
Perinatal nursing is an excellent specialty in nursing that makes pregnancies safer for mothers and their infants. The field should continue to expand with new opportunities as health reforms continue to affect the scope of nursing practice. If you feel moved to further your knowledge of perinatal nursing by earning your master's degree, this might be the right time to return to college and continue your education. Request information from the schools that offer Perinatal Master's Degrees in Nursing to learn more about how you can take the first steps in expanding your professional nursing career.
Perinatal Nursing Schools
Rutgers University-New Brunswick
New Brunswick, NJ
University of Missouri-Columbia
Columbia, MO
University of Southern Indiana
Evansville, IN
University of Wisconsin-Parkside
Kenosha, WI