Occupational Health Nursing
Master's in Occupational Health Nursing Overview
In many industries, healthcare spending is one of the biggest employee expense areas. For that reason, occupational health nursing has quickly become an important specialty in healthcare. By providing preventive health care, treatment for work-related illnesses and injuries, and monitoring employees, occupational health nurses may help employees enjoy a better quality of life, minimize healthcare spending for companies, and make work environments safer for employees.
<!- mfunc feat_school ->
Featured Programs:
Sponsored School(s)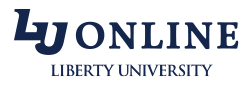 <!- /mfunc feat_school ->
As an occupational health nurse, you may put your skills to work in a variety of settings. Some companies, particularly large companies or those with multiple locations, directly hire their own dedicated occupational health nurse to provide services on site. In this case, you may work for employers in a variety of industries. You may become an expert in your employer's industry and the health risks present in it.
You may also work for an occupational health nursing firm, which involves taking on long-term or short-term assignments throughout the community. In some cases, these positions then turn into permanent positions with the company. Furthermore, many hospitals and walk-in clinics also have occupational health nurses on staff.
In general, the largest industries for occupational health nurses are healthcare, manufacturing, and other industries that put employees at risk of injury or disease.
One of the benefits of going into occupational health nursing is the typical work schedule. While many nursing specialties require on-call work, including weekends and holidays, occupational health nurses are often only kept on during traditional work hours. While you may have to work the occasional Saturday or Sunday, late evening and overnight hours are uncommon.
The type of work you do is determined by your employer, their industry, and current research in occupational health. You may run preventive healthcare programs that help workers avoid preventable illness, take fewer sick days, and spend less on healthcare.
For example, you may to teach employees about healthy eating habits, active lifestyle choices, the risk of smoking, weight control, and proper use of healthcare services.
You may also see patients on an as-needed basis if they are hurt on the job, contract an illness related to their work, or need care before returning to work. While seeing patients, you may collect data on injuries, illnesses, causes of employee visits, and the cost to their employer. You may then use this data to offer healthcare suggestions and develop programs for employee safety and wellness.
Occupational health nursing can be an exciting way to use your nursing experience in a new way. Find out what educational requirements you have to meet to earn a Master's in occupational health nursing.
Curriculum for Occupational Health Nursing Programs
Earning a Master's degree in occupational health nursing is generally considered the quickest and most straightforward way to get into this competitive specialty. Technically, you likely only need a Bachelor's degree in nursing to get started in this specialty.
However, since many occupational health nurses work alone, many companies require job applicants to be licensed as clinical nurse specialists or nurse practitioners.
Generally, these programs require between 35 and 50 credits. You may be able to attend courses on a part-time or full-time basis, depending on your current workload. If you attend full-time courses, you may graduate in as little as four semesters.
As an aspiring occupational health nurse, your primary patient base is made up of adults of working age. For that reason, your focus in your Master's program should be in adult health. Upon completing the required core courses for nurse practitioner and clinical nurse specialist students, you may start taking occupational health courses.
Classes that fall in this category cover a number of topics. From semester to semester, you may learn about health assessment, safety hazard assessment, occupational health, health program planning, ergonomic work conditions, diagnosis of occupational health issues, and treatment of occupational health issues.
Throughout your clinical hours, you should work with patients from different industries that pose different health risks. At minimum, you should get at least 800 clinical hours by the time you graduate.
One unique trait of occupational health programs is the requirement of a program planning course. Occupational health nurses are generally the only nursing professionals who have to single-handedly develop health and wellness programs for use in work settings.
Before completing your education, you may have to complete a program development project that showcases your ability to work on your own to make relevant, efficient health plans for employers. You may focus on a specific industry or a specific health problem. Examples include toxic health hazards, emergency response, regulatory compliance, medical surveillance, disease prevention, and worker education.
Your curriculum may cover general nursing techniques in addition to occupational health techniques. Some of the courses you may find in your curriculum include:
Advanced Health Assessment
Advanced Pathophysiology
Occupational Health and Diverse Worker Populations
Issues in Occupational Health
Contraception Prescription and Indications
Advanced Scholarship in Research
Interprofessional Aging and Palliative Care
Essentials of Pharmacology
Clinical Prevention and Population Health
Counseling for Behavior Change
Management of Clinical Occupational Health Problems
Occupational Safety
Complex Health Problems
Occupational Biomechanics
Researching scholarships and grants may help you reduce the amount of student loans you accumulate or the amount of money you spend out-of-pocket. The American Association of Occupational Health Nurses partners with several different agencies to provide scholarships. Scholarships are worth between $1500 and $2500.
Occupational Health Nursing Job Availability, Projected Growth, and Salary Information & Licensing
To start your career as an occupational health nurse, become familiar with the nurse licensing requirements of the state you want to work in. You need at least a registered nursing license, but with a Master's degree, you may also apply for licensure as a nurse practitioner or clinical nurse specialist.
From there, you can move on to the certification part of this process. Certification requires either occupational health nursing experience or academic work in the field of occupational health nursing.
The American Board for Occupational Health Nurses is the only certifying organization for this specialty in the United States. To become a Certified Occupational Health Nurse or a Certified Occupational Health Nurse-Specialist, there are several paths you can take.
First, you may supply proof of 3000 hours of occupational health nursing experience in the past five years. However, if you have a Master's degree that focuses on occupational health nursing, you may want to go the other route.
Earning a certificate allows you to become a Certified Occupational Health Nurse, while earning a Master's degree permits you to become a Certified Occupational Health Nurse-Specialist.
Once you have met the first requirement, you can take a 160-question test to earn your certification. From there, you must renew your license every five years. To be eligible for renewal, you must provide proof of current registered nursing licensure in your state, 3000 hours of occupational health nursing experience, and 50 hours of continuing education in occupational health nursing.
As a nurse with specialized training, you may have access to career opportunities that were not open to you before. Your additional training may improve your earning potential. According to the Bureau of Labor Statistics, registered nurses earn an average of $67,490 per year and advanced practice nurses earn an average of $104,740 per year (2016). Through 2024, they expect registered nursing jobs to increase 16% and advanced practice nursing jobs to increase 31% (BLS, 2016).
Everyone needs to earn a living, and as an occupational health nurse, you can help people avoid unnecessary injury or illness while doing so. Learn more by contacting graduate occupational health nursing programs.
Occupational Health Nursing Schools
University of Southern Indiana
Evansville, IN