Psychiatric and Mental Health Nursing
Advanced Practice Psychiatric Nurses work with patients with mental illness, in either an inpatient or outpatient setting. Some of the professional titles that Master's prepared psychiatric and mental health nurses hold include Clinical Nurse Specialist, Psychiatric Nurse Practitioner, Psychiatric Clinical Nurse Specialist and Advanced Practice Psychiatric Nurse.
They provide care for patients with anxiety disorders, personality disorders, mood disorders, addiction and patients with dementia or Alzheimer's. Psychiatric nurses work with the treatment team in diagnosing psychiatric disorders and mental health conditions and in developing care plans by conducting interviews with patients to obtain patient history, symptoms, daily living routines and habits and patterns of mental illness.
Depending on state regulations, some psychiatric nurses also write prescriptions for psychotropic medications and/or conduct individual, group or family psychotherapy for those with chronic or acute mental disorders. If this sounds like a career you are interested in pursuing, review the schools that offer Mental Health and Psychiatric Master's in Nursing programs, and request information to get program materials.
<!- mfunc feat_school ->
Featured Programs:
Sponsored School(s)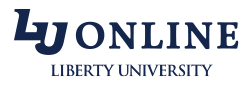 <!- /mfunc feat_school ->
Nurses working with patients with mental illness must be attentive and active in listening, show professionalism and compassion when working with patients and have a great deal of patience. They provide support counseling not only to the patient, but also to patients' families, and educate about everyday tasks such as hygiene and managing medications. Not only do psychiatric nurses assist patients with learning these tasks, but they also provide patients with the tools to apply these lessons in independent living.
Depending on where you are employed, you may see patients numerous times over their lifespan due to recurring hospitalizations or long term inpatient or outpatient care. There are many different settings in which a psychiatric, or mental health, nurse may be employed and they are not all within a clinical setting; the different settings may include general and psychiatric hospitals, drug and/or substance abuse rehabilitation centers, home health agencies, schools designed to serve those with emotional and cognitive impairments, correctional institutions and outpatient mental health clinics.
Psychiatric nurses are an active member of a patient's treatment team and may have daily contact communicating patient interaction and needs within the team. Psychiatric nurses must also have strong organizational skills and be able to multi-task as part of providing case management. Case management is an essential skill in Psychiatric Nursing and includes patient education about personal management of medication, life skills, time management and resource generation within the community or clinical setting.
Psychiatric Nursing Education
Educational requirements for psychiatric nurses in the above named titles extend beyond a Bachelor's degree and require a Master in Science of Nursing (MSN). Most MSN degrees take approximately two years to complete and, as with most master degrees available in the nursing field, you will have options between in class courses and online courses. Attending part time courses can make it convenient for you to work, manage a personal life and go to school at the same time. In your Master's in Nursing studies, you will learn instructional skills, ethical and legal issues, the inner workings of the healthcare system and clinical application.
One of the most important courses you will take to become a Psychiatric Nurse is trauma informed care. There has been a trend towards treating mental illness and physical illness together, rather than separately, as well as taking into account someone's past trauma when treating current conditions. Psychiatric nurses will need to be very current in their trauma informed care trainings as they will have the most contact with a patient and therefore a huge impact on daily attitude and progress of the patient.
After you have met your educational requirements, which usually entail 30-50 credit hours, you will be required to complete a supervised clinical practice in order to qualify for certification as a Clinical Nurse Specialist or Nurse Practitioner. After qualifying you will need to pass a national certification to become board certified.
You can receive financial discounts for these tests by being a member of one of the following groups, which also offer networking and access to research publications. The American Nursing Association (ANA) is an organization with all nurses can be members and does not require a certain area of study or field of specialty for membership. Through ANA, you will have access to certification requirements and tests, monthly newsletters with the latest in health care news, conferences for networking, as well as information for continuing education requirements to maintain certifications.
The American Psychiatric Nurses Association (APNA) is another organization for psychiatric nurses through their field of specialty. As a member of APNA, you will also have access to online continuing education sessions, including access to pharmacology credits and the information will be geared more towards your area of specialty in mental health. You will be able to make connections with other members in your area through events and education conference, have access to grants and scholarships to assist with continuing education, and have access to job opportunities in other cities and even states.
Another organization of which a mental health nurse can become a member is the International Society of Psychiatric-Mental Health Nurses. Like the other organizations, through the International Society of Psychiatric-Mental Health Nurses, you will have access to annual conferences, internet resources, internet research libraries, newsletters, networking and continuing educational opportunities.
Psychiatric Nursing Careers
When you graduate from your Mental Health Master's in Nursing program, your specialized advanced degree in nursing will qualify you for many high level nursing positions, and depending on your specialty, you may work in all sorts of different settings and under different titles.
According to the Bureau of Labor Statistics, job outlook for nurse practitioners in the mental health/psychiatric field is good with the average salary reaching $95,070 per year. Job pay and location will vary in each position and area and most generally includes health and time off benefits. Also, depending on where you work, you may be on call, work over nights or holidays, or have varying hours.
Take some time to review the Graduate Psychiatric Nursing programs available across the country, paying close attention to costs, curriculum and admissions requirements. Once you have found the MSN programs that interest you, submit a request for information to the schools for more details.
Psychiatric and Mental Health Nursing Schools
Rutgers University-New Brunswick
New Brunswick, NJ
The University of Tennessee at Chattanooga
Chattanooga, TN
University of Missouri-Columbia
Columbia, MO
University of Southern Indiana
Evansville, IN
University of Wisconsin-Parkside
Kenosha, WI