Critical Care Nursing
Critical care nurses are an integral part of every hospital as their specialized skills allow them to take care of the critically ill patients. Nurses with critical care training can work in a variety of settings, such as the intensive care unit, a progressive care unit or more specialized units such as the Cardiovascular ICU (CVICU). If you have a Bachelor's degree and are working in a critical care unit, you probably have some specialized critical care training, which is frequently offered by hospitals. Most critical care nurses are trained in Advanced Cardiac Life Support (ACLS) and many earn their Critical Care Registered Nurse (CCRN) certification through the American Association of Critical–Care Nurses. If you have experience in critical care and want to take your nursing practice even further, there are some exciting Master's in Nursing programs to help you do just that.
<!- mfunc feat_school ->
Featured Programs:
Sponsored School(s)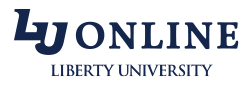 <!- /mfunc feat_school ->
Working in a critical care unit is certainly not for the timid as you are working with the sickest of patients. The teamwork in these departments is something critical care nurses love. The challenge of the work, the required level of knowledge and critical thinking all play a role, which contributes to saving lives. Working in a critical care area requires a strong knowledge base in hemodynamics, technical skills and critical thinking skills, and they all contribute to your professional and personnel satisfaction.
A Master of Science in Nursing can focus on adult, pediatric or neonatal acute and critical care nursing. These programs educate you to care for acutely ill patients that often have life–threatening problems. The focus of a Critical Care Master's program is enhanced practice, patient-centered healthcare delivery and/or leadership management. The expertise you gain will boost your confidence as it enhances your critical thinking skills and builds on your knowledge base.
There are several types of critical care nursing units that are interesting in hiring practitioners with a Master's in Nursing degree.
Some of those units include:
Neonatal Intensive Care (NICU)
Pediatric Intensive Care Units (PICU)
Coronary Care Units (CCU)
Surgical Intensive Care Units (SICU)
Medical Intensive Care Units (MICU)
Burn Units
In addition, critical care nurses also work in home healthcare, managed care organizations, schools, outpatient surgery centers and clinics. If you are ready to learn more about how earning your Master's of Science in Nursing (MSN) can prepare you for advanced practice within a critical care environment, check out the schools on our site. Once you have found the programs you are interested in, submit a request for information to the schools you find.
It is essential for critical care nurses to be well-educated and keep up with the latest information and to develop skills to manage new types of treatments and understand new technology. As an ICU nurse, you have the potential for leadership positions within your organization, and your knowledge if often well respected by your peers and other healthcare providers. As the science of nursing continues to advance, a successful career requires a commitment to learn and an openness to change. A nurse with an advanced degree you demonstrate your commitment to these values.
Admissions Requirements for MSN Programs
There are several universities and colleges that offer a Master's degree for experienced critical care nurses. Most nursing schools are interested in each applicant as an individual, and program applicants are considered for both their academic potential, personal qualities and potential to positively affect the nursing profession.
Typical admission criteria to a Master's in Nursing program includes:
Bachelor of Science degree in nursing
Scholastic GPA of 3.0 from an accredited university or college
GRE scores within the past five years for MSN/MPH applicants
Demonstrated commitment to scholarly pursuit and to nursing practice
Letters of recommendation
A written expression of the applicant's goals
An interview with a faculty member may be required
Evidence of a current nursing license is required
Several universities offer bridge programs for registered nurses with an Associate or Bachelor's degree in another field who wish to pursue an MSN degree in nursing. For example, in the RN to MSN program at Grand Canyon University a seasoned registered nurse who wants to earn their MSN is required to take six courses from their Bachelor of Science Nursing program, and then they can begin the MSN Acute Care Nurse Practitioner tract.
This program trains experienced nurses to provide excellent advanced practice nursing care in complex, acute and critical care settings through their accredited evidence–based program of study. Graduates of this program are eligible for certification as acute care nurse practitioners from the American Nurses Credentialing Center or the American Association of Critical Care Nurses.
Curriculum for Master Degree Programs in Critical Care Nursing
Many Master's of Science in Nursing degrees follow a similar curriculum to start. You can find some of the standard courses outlined below.
MSN Core Courses: (12 credits)
Philosophical, Theoretical, and Ethical Basis for Nursing
Applications of Research to Practice
Context of Healthcare for Advanced Practice Nursing
Advanced Health Assessment and Measurement
MSN Advanced Core Credits (9 credits)
Physiological/Pathophysiological Basis for Advanced Nursing Practice I
Clinical Pharmacology
Health Assessment and Measurement: Adult/Geriatric Variations
MSN Specialty Courses (16 credits)
Health Promotion & Disease Prevention
Diagnosis, Symptom in Illness Management I – Adult
Advanced Practice in Acute Care I, II
Advance Practice Nursing: Clinical Topics in Professional Issues – Acute/Critical Care NP
Advanced Diagnostics and Therapeutics
For those of you with a Bachelor's degree, you may have the option of attending a bridge program to receive your MSN on campus, or you may be able to complete the program entirely online. The curriculum varies between different colleges and universities; however, there are many similarities. This bridge program has the following curriculum, which includes those first five courses prior to the MSN curriculum.
Professional Dynamics
Health Assessment
Applied Statistics for Health Care Professionals
Health Assessment
Applied Statistics for Health Care Professionals
Introduction to Nursing Research
Concepts in Community and Public Health
Pathophysiology and Nursing Management of Client's Health
Theoretical Foundations for Nursing Roles and Practice
Health Care Research Analysis and Utilization
Ethics, Policy, and Finance and the Health Care System
Scope of Practice Documentation and Billing
Advanced Physiology and Pathophysiology
Advanced Pharmacology for Acute Care
Advanced Health Assessment and Diagnostic Reasoning with Skills Lab
ACNP-AG Didactic I, II, III and Practicum I, II
Evidence-Based Practice Project
Another option to advance your education in critical care nursing is the Acute Care Pediatric Nurse Practitioner (ACPNP) programs or a Pediatric Clinical Nurse Specialist Program. The care concerns for infants are often uniquely challenging and accredited programs offer strong clinical training within these programs.
These programs offer such courses as The Medically Fragile Chile and High-Risk Neonate, Theory. Nurses are trained to manage neonates, older children and adolescents. Their training also includes working with the child's family. Graduating students are also eligible to apply for the national certification as a CPNP-AC. Graduating students are eligible to apply for the CPNP-AC national certification.
This particular program is seven semesters. Applicants for this program must have at least one year of acute care pediatric nursing experience. You must also have a BSN from an accredited NLN or CCNE School of Nursing or a BS/BA in another field of study from in another field of study from a regionally accredited institution with an Associate Nursing Degree. GRE scores are good for five years, and they may be waived if you have a cumulative GPA of 3.4, or if you have already earned a Master's or Doctorate degree.
Funding Your MSN Degree in Critical Care
If you are currently working in a hospital, check with your facility to see if they have a tuition reimbursement program. Many hospitals have programs that will fully reimburse your tuition assuming your grade is a minimum of 2.5 or in some hospitals 3.0.
The U.S. Department of Education's Federal Student Aid website is an excellent source of information regarding planning and funding your education as it includes:
Helping you research colleges and career choices
The federal student aid process
Learning the type of aid that is available and how to qualify
The FAFSA application and how to apply for aid
What happens after you apply
How receiving aid works
Information on managing your loans, such as repayment plans and how to manage your debt
There are several available scholarships for nurses as well. The American Association of Critical–Care Nurses offers scholarships for specific academic courses. The nurse must be currently active in AACN when making the application, and they must be able to articulate gaps in their knowledge and skills. In addition, the applicant must present a detailed budget of expenses for funding their proposed education.
The American Association of Colleges of Nursing has a new scholarship program that provides $5000 in support of nursing students.
The Robert Would Johnson Foundation and AACN are awarding $10,000 to 400 entry-level nursing students and preference will be given to applicants from underrepresented or disadvantaged backgrounds.
The State Loan Repayment Program (SLRP) offers cost-sharing grants to more than 30 states that operate their own loan repayment programs for primary care providers who work in areas that suffer from professional shortages within their state. This program does not provide loan repayment directly to the individuals and the individual must look at the map on this website to determine if this loan repayment program is available for them.
Licensing Requirements/Legal and Practice Issues for MSN Nurses
Nurses who complete their Master's degree and are seeking certification as a Critical Care Clinical Nurse Specialist must apply to their state board of nursing for licensure. The state will require their current license as a Registered Nurse and proof of a Master's degree in their clinical nursing specialty. They also need proof of current certification in a specialty area from a nationally recognized certifying body. If there is no certification for their clinical specialty, they must prove they have a Master's in nursing degree in that specialty area, and they must have proof of completing 1000 hours of clinical experience in the clinical specialty area for which they have academically prepared. A minimum of 500 hours of clinical practice after graduation is also required.
The process for licensure in most states requires:
• Applicants must hold a valid state Registered Nurse License
• An applicant must submit the application and appropriate fee
• The applicant must have their transcripts mailed by the educational institution directly to the Board of Nursing
• The national certifying board submits proof of certification to the Board or the applicant completes and submits affidavit to the Board of Nursing affirming required hours of clinical experience
• When all the materials are submitted, and application specialists will review them and request additional information if necessary
• When the application is complete the nurse will receive the upgrade (Certification) as the Registered Nurse license will be approved.
• The fee varies between states, and can range from $75 to $150
The Nurse Service Organization recommends that a Nurse Practitioner or a Nurse Specialist in an Acute Care Setting is wise to purchase malpractice insurance. You have worked hard to achieve this position, and you do not want a lawsuit to jeopardize what you have accomplished. Some employers provide malpractice coverage, and it is important to assess this coverage to make sure you will be fully defended if a lawsuit should occur.
Coverage by an employer may not reimburse you for any time away from work, and you may not be covered if you move or change jobs. The employer's policy only covers actions taken when you are acting on your employer's behalf, so if you are giving advice to a neighbor after hours or volunteering at a community event, you are solely responsible. Having your own malpractice insurance seems to be the wise decision.
Advanced Critical Care Job Outlook and Salaries
According to the AACN's publications the demand for critical care nurses is growing, and there are many attractive incentives, which include sign-on bonuses, relocation bonuses and reimbursement for education and certifications.
Clinical Nurse Specialists earn an average income of $66,220 annually according to ONetOnline.org. Approximately 30 percent of these nurses are employed in general medical and surgical hospitals. Other areas of employment include physician offices, nursing care facilities, outpatient care centers and home healthcare services.
The hospital jobs for Clinical Nurse Specialist and Critical Care NPs are typically found in CVICU, ICU, Burn Units, Coronary Care Units, Neonatal Intensive Care and Trauma Units. Many job offers state they are committed to fostering a progressive work environment. They also support an open exchange of ideas, and they encourage a collaborative culture. This all adds up to teamwork in critical situation, which offers job satisfaction.
In May 2013, Nurse Practitioners were earning a mean average income of $95,070 per year according to the BLS, and around 113 thousand NP's were employed. The outlook for these positions is 31 percent. Physician offices employ approximately 47 percent of nurse practitioners, and hospitals employ 28 percent. Some of the other areas for employment include a variety of other settings. Those who are employed by hospitals may specialize in acute care medicine.
Critical Care Nursing Schools
Mayo Medical School
Rochester, MN
Rutgers University-New Brunswick
New Brunswick, NJ
University of Missouri-Columbia
Columbia, MO
University of Southern Indiana
Evansville, IN
University of Wisconsin-Parkside
Kenosha, WI