Holistic Nursing
Holistic nursing is also known as "Complementary Health Nursing" or "Natural Healing". A holistic nurse practitioner or a nurse with a holistic nursing certification uses alternative treatments and medicines that are sometimes combined with the traditional Western medicine to care for patients. Holistic nursing is based on treating a disease by treating the whole person, which includes their mental, spiritual and emotional conditions. This field has been increasingly sought after in recent years. It actually focuses on wellness and how to maintain and propagate health as opposed to focusing on illness and the purely curative aspects of health.
<!- mfunc feat_school ->
Featured Programs:
Sponsored School(s)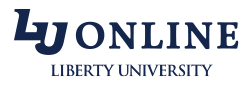 <!- /mfunc feat_school ->
The advantages of utilizing a holistic approach to nursing care, as seen by the American Holistic Nurses Association include:
Holistic practice emphasizes the care for the whole human being, not just the disease.
Holistic nurses understand the human being as an interactive system of physical, mental, emotional, social, spiritual, environmental and other factors.
The Holistic pattern of nursing focuses on causes of illness and disease patterns, rather than just the illness.
Holistic nursing views diseases differently, more as an opportunity for healing and growth.
They focus on health promotion, prevention, self-awareness, self-exploration, self-care and self-responsibility.
Many holistic nurses have a BSN degree, but a nurse with a Master's degree who concentrated on holistic nursing tends to find a wider variety of career positions with higher pay. You can also find holistic nurse practitioner programs in some states. These nurses must pass the national Council Licensure Examination (NCLEX-RN), but then they can apply for certification in holistic nursing, which is administered by the American Holistic Nurses Certification Corporation.
In one survey, holistic nurses identified altruism as their most dominant characteristic. The second characteristic listed by the nurses was the attractiveness of the nursing profession. They listed job security, flexibility, work conditions and their professional status as attributes of holistic nursing. Additionally, autonomy of practice and the interaction with their patients were considered other attractors. Generally they felt that nursing was more attractive than medicine due to the greater interaction with other people.
They also overwhelmingly felt intelligence was a major factor in nursing competence, which included saving lives and being competent in life or death situations. However, caring was the number one factor that impacted their dedication as a holistic nurse. If you are interested in exploring your options for earning your Master's in Nursing with an emphasis in Holistic Care, check the schools on our site to see what kind of programs are available.
Curriculum for Holistic Nursing
Florida Atlantic University has in Advanced Holistic Nursing (AHN) degree has a 33 credit concentration that advances knowledge of contemporary views of healing. They teach holistic nursing practices grounded in caring. This program offers the content and clinical practice for the integration of the mind-body practices, and it uses body practices with inner energy-based healing modalities that promote a patient's health and their well-being.
Upon graduation from the program, the MSN degree will earn the eligibility to sit for the Board Certificate in Advanced Holistic Nursing (AN-BC). You can also become certified as an Advanced Practice Holistic Nurse after earning your Advanced Practice (APRN) nursing degree. If you already have a Master's degree in nursing you can also earn a post master's certificate with this course. This program is available full-time part-time.
Below is the curriculum for Advanced Holistic Nursing Track, which includes:
Graduate Core Courses (12 credits)
Advance Nursing Practice Grounded in Caring (3 credits)
Philosophical & Theoretical Foundations of Nursing (3 credits)
Nursing Research & Evidence Based Practice (3 credits)
Advance Nursing Practice: Roles, Policy and Finance (3 credits)
Direct Care Core Courses
Advance Nursing Situations: Health Assessment (2 credits)
Advance Nursing Situations in Practice: Health Assessment (1 credit with $150 lab fee)
Advanced Pathophysiology (3 credits)
Advanced Pharmacotherapeutics (3 credits)
Holistic Concentration Courses (12 credits)
Advance Nursing Situations: Foundations of Holistic Nursing I & II (6 credits)
Advanced Nursing Situations: Integrating Expertise in Holistic Practice (3 credits)
This program is 33 total credit hours and requires 145 hours of supervised clinical experience from the skills lab and the community. These courses can be completed online but the preceptor and practicum clinical site decisions are determined in collaboration with the faculty.
New York University College of Nursing has a degree in holistic nursing that may be added to the nurse practitioner program, and Tennessee State University also has a true online MSN program in holistic nursing. There are a few other universities with good Holistic Nursing programs and you can find them on our site. Request program information to learn more about earning your Master's in Holistic Nursing degree and entering this expanding field.
When it comes to funding your education, The American Holistic Nurses Association has research grants available to their current members who are conducting holistic nursing research and have been members for at least one year.
Florida Atlantic University also has some graduate fee assistance through the Christine E. Lynn College of nursing although the financial assistance is limited, but it is available for graduate students depending upon the degree you are enrolled in. There is also limited funding available for teaching, assistance and research assistants for qualified master's students They will receive $15 per hour, and their minimum time commitment is 10 hours weekly.
The American Holistic Nurses Association (AHNA) has Charlotte McGuire scholarships available for nursing students who have been an active member of AHNA for a minimum of six months, have a current RN license and are enrolled in a holistic nursing program.
The National Health Services Corps Scholarship Program awards scholarships to students who are pursuing primary health care professions in return for their commitment to provide healthcare to communities in need upon graduation. This is a two-year commitment, and the student will receive 60 percent of their tuition, required fees and other reasonable educational cost for this time commitment.
Holistic Nursing – Career, Salary and Licensing Info
The Bureau of Labor Statistics lists the mean annual income for registered nurses at $65,470 annually. They do not have a specific listing for Holistic Nurses. The range of pay for holistic nursing depends on career choice, education, experience and your employer. If you plan to become a Nurse Practitioner with a focus in Holistic Healing, you can likely expect to earn more than an RN in this field.
The American Holistic Nurses Association is a nonprofit membership association for nurses and other holistic healthcare professionals. The benefits of membership include being part of a supportive community that provides informative publications and continuing nursing education. The membership fee for those that graduated from an endorsed program is $50.
The American Holistic Nurses Credentialing Corporation offers four certification examinations that include:
Holistic Nurse, Board Certified (HN-BC)
Holistic Baccalaureate Nurse, Board Certified (HNB-BC)
Advanced Holistic Nurse, Board Certified (AHN-BC)
Advanced Practice Holistic Nurse, Board Certified (APHN-BC)
The nurse may take the exam at the level for which they are prepared. The certification exam is $375 for AHNA members and $395.00 for non-members. The certification is good for five years.
There are several positions available for businesses based on holistic medicine. For instance, the American Holistic Nurses Association hires staff, and they also sometimes help nurses find employment. These nurses often work in Hospice organizations, hospitals, burn units or in a faith based community program. There is a wide variety of jobs available for Holistic Nurses as independent practitioners, life coaches and nursing entrepreneurs as well.
This is one nursing specialty that is growing, along with the profession itself. Expanding your education with a holistic nursing Master's degree will often lead to better job opportunities with greater room for advancement and a higher income. You can also take advantage of the expanded opportunities to use your entire nursing skill set in a holistic way, improving and maintaining the health of your patients in a well rounded way.
Holistic Nursing Schools
University of Southern Indiana
Evansville, IN