Nursing Management
A Master's degree is considered the standard for education for nurse management positions, as management skills include leadership, health planning, health policy and finance knowledge. Nursing managers plan, direct and coordinate medical and healthcare services. A nurse administrator may manage a specific clinical area or department, the medical practice for a group of physicians or an entire healthcare facility.
A Nurse Manager has a wide scope of responsibility, and they are essentially the leaders in the workplace. These nurses tend to be highly skilled, and they are relied on for numerous supervisory functions. Many aging nurse leaders are anticipated to retire from their positions over the next decades, so it may be a great time to consider getting your master's degree to position yourself for those leadership opportunities.
To find Master's of Science in Nursing (MSN) degrees that can prepare you for a career in Nursing Management, take some time to look at the nursing schools on our site.
<!- mfunc feat_school ->
Featured Programs:
Sponsored School(s)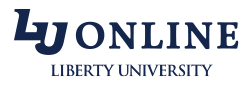 <!- /mfunc feat_school ->
There are several options for study, so requesting program materials directly from the schools you are interested in can help you narrow your choices. Whichever route you choose, from an RN to MSN program or online study, you will be putting yourself at the forefront of the nursing profession and leading others to do the same.
Some of the typical duties of a nurse manager include:
Keep up to date on any new laws or regulations concerning healthcare
Work to improve efficiency and quality in the delivery of healthcare services
Manage the finances of the facility
Supervise assistant administrators in larger facilities
Create work schedules as necessary
Represent the facility at investor meetings and on governing boards
Keeping the records of the facilities services organized, such as the number of occupied inpatient beds
Communicate with members of the medical staff and the department heads
If you are considering returning to college for an MSN in nursing management, it is a good idea to assess your skills and attributes for this type of responsibility. Are you a take–charge type of individual? Do you enjoy planning and implementing strategies to improve the way work is accomplished? Are you a natural leader, able to direct and supervise others? If these qualities describe you, you could be a great addition to the healthcare management team.
It is also a good idea to try to gain leadership experience, and that can be done if you become an active member or board member of a professional nursing organization such as the American Nurses Association. Becoming involved in these professional organizations will help to develop your ability to understand the global perspective of nursing and the issues and the profession that need to be improved. It is also a good idea to network with nurses who hold leadership positions as they can guide you concerning your professional career.
Nurse Managers tend to have a strong work ethic, and they make themselves available to their staff. Nursing leadership is a job that gives you an opportunity to be creative, while building relationships and networking with colleagues. To learn more about how you can make a difference in healthcare by becoming a Nurse Manager, contact schools today.
Education and Curriculum for Nursing Management
The University of Pennsylvania, Penn Nursing Service has a Nursing and Healthcare Administration Program, which is ranked number one in the United States by the US News and World Report. Penn State is renowned for their excellence in nursing education, clinical practice and research. Students may attend full-time or part-time.
This unique program allows students to design their focus of study. It require six prequisite courses, two nursing leadership electives and four leadership concentration electives, which can be taken in any graduate program in the University of Pennsylvania.
A completed application for the Master's program requires:
An application with the $80.0 non–refundable application fee.
Official transcripts from an accredited BSN program and all undergraduate and graduate (if applicable), schools, attended.
Verification of a statistics class.
Official results from the GRE and competitive applicants are expected to score in the 50th percentile on both the verbal and quantitative sections, and a 4.0 on the analytical writing section.
Three letters of recommendation: one from an academic source, one from an employer and from a professional.
Responses to essay questions.
Copy of active RN license, and a Pennsylvania RN license will be necessary for the clinical component
The required courses include:
Leadership Development in Healthcare
Negotiations in Healthcare
Organizational Project Management
Systems Thinking in Patient Safety
History, Health and Social Policy
Process Improvement Tools & Strategies
Current Issues in Health and Social Policy.
Introduction to Research Methods and Design Mastering Organizational Politics and Power
Advanced Roles in Administration Nursing Practice
Principles and Practice of Healthcare Quality Improvement
Quality Improvement Practicum
Penn State College of Nursing offers an MSN in Health Leadership with other focuses, which includes:
A Bioethics Focus
Nursing Education Focus
Organizational Dynamics in Healthcare Minor
The University of Cincinnati has an accredited online Master of Science nursing degree that brings significant leadership and management skills to the program. This fulltime program has six semesters and 40 credits, plus 504 clinical hours. Each course is offered online, and the clinical hours can be completed in your own community.
Graduates of this program are eligible to sit for the American Nurses Credentialing Center (ANCC) certification exam and they are also eligible for either of the American Organization of Nurse Executives (CNML) administrator certification exams. The two exams are Certified Nurse Manager and Leader and Executive Nursing Practice. This particular certification is based on experience level.
Colleges and universities have a financial aid office, and most federal and institutional aid programs are need-based, so the eligibility depends on a determination of financial need. Students are asked to submit a FAFSA application, which requests Federal Student Aid.
There are scholarships available at many universities and from private organizations. For instance, the Robert Would Johnson Foundation has awarded grants to 55 schools of nursing to provide scholarships for students in accelerated degree programs. The American Association of Colleges of Nursing has a new scholarship program that provides $5000 to outstanding nursing students in nursing programs.
The Health Resources and Services Administration offers a loan repayment program, which requires nurses to serve in hospitals and clinics in some of America's neediest communities. The nurse must serve for two years while paying off 60 percent of their unpaid nursing student loan and they have an option of serving for a third year for an additional 25 percent. This organization also loans disadvantaged students funds at a long–term low-interest rates if they are in school full-time and from disadvantaged backgrounds.
Nursing Management Job Outlook, Salary information and Licensing
Nurse Managers earn $88,580 annually, according to the Bureau of Labor Statistics. They also expect the job Outlook growth rate to be 23 percent faster than average for other types of jobs. In 2012 medical and health services managers held approximately 315,500 jobs in the United States.
The majority of the jobs for nurse managers are in hospitals, surgical centers, ambulatory healthcare centers, nursing and residential care facilities, and there are several types of government jobs.
The American Nurses Credentialing Center has two types of certifications for nurse administrators. One is the Nurse Executive (NE-BC), and the other is the Nurse Executive, Advanced (NEA- BC). Each of these exams are competency based, and they provide valid and reliable assessment of clinical knowledge and skills for nurse managers. These credentials are valid for five years, but they can be renewed provided you have continued to work as nurse managers and have completed your continuing education requirements.
The computer examinations are 175 questions, but only 150 are scored. The exam allows 3.5 hours to complete. If you are a member of the American Nurses Association, the fee is $270, and it is $395 for nonmembers. In addition to your application for this exam you must include your final degree, along with transcripts.
The American Organization of Nurse Executives (AONE) provides nurse executives with critical resources for professional development. This organization is accredited by the American Nurses Credentialing Centers Commission on Accreditation. Becoming a member of this organization has many benefits, not just for professional development, but it is a valuable asset for networking, new job opportunities and access to the latest industry information and trends.
They offer certification programs with CENP and CNML exams. The CENP exam is based on the AONE Nurse Executive Competencies, which include communication and relationship building, knowledge of the healthcare environment, professionalism, leadership and business skills.
AONE provides resources to help pass the certification test, and they also offer a one-day course that has a thorough review for each of these exams. The CNML also has a self-paced eight module course based on the Nurse Manager Learning Domain Framework. This course is designed to provide front-line managers with those skills needed to be successful. This exam is based on four principal areas necessary for leadership, which include areas of financial management, human resource management, performance improvement and strategic management technology.
Each of these exams cost $115 for an AONE member and $200 for a nonmember. The CENP exam was developed for nurses in executive roles, while the CNML exam was developed for nurses in the nurse manager job description. It is up to the nurse as to which examination they choose. The certification is valid for three years. Recertification requires continuing education and professional activities that enhance professional development.
Nurse Managers have exciting careers, and they usually feel a sense of satisfaction as they work to improve the quality of healthcare given in their facility. If you are ready to join this growing field of management level nurses, simply request information from schools and start narrowing your search for programs today.
Nursing Management Schools
Delaware Technical Community College-Stanton/Wilmington
Wilmington, DE
George Washington University
Washington, DC
Georgetown University
Washington, DC
Herzing University-Atlanta
Atlanta, GA
Kaplan College-Indianapolis
Indianapolis, IN
Kaplan University-Lincoln Campus
Lincoln, NE
Rutgers University-New Brunswick
New Brunswick, NJ
Stanford University
Stanford, CA
The University of Tennessee at Chattanooga
Chattanooga, TN
University of Hawaii at Hilo
Hilo, HI
University of Michigan-Dearborn
Dearborn, MI
University of Mississippi Medical Center
Jackson, MS
University of Missouri-Columbia
Columbia, MO
University of New Mexico-Los Alamos Campus
Los Alamos, NM
University of Southern Indiana
Evansville, IN
University of Utah
Salt Lake City, UT
University of Wisconsin-Parkside
Kenosha, WI
Utah State University
Logan, UT
Washington University in St Louis
Saint Louis, MO
West Virginia University
Morgantown, WV