Parish Nursing
If you are unfamiliar with faith community nursing, your first question upon hearing about this nursing specialty may be, "What is a parish nurse?" A Parish Nurse is also known as a faith community nurse who usually serves in a parish or church, and it is a relatively new practice where nursing professionals bring their knowledge, expectations and experience to the healing ministry of faith communities. In faith community nursing, the approach to healthcare is different, as they combine health science and spiritual, holistic care. A parish nurse may also work as a health education director, parish health counselor, mission volunteer coordinator or community liaison.
This is a specialty area of nursing that combines nursing with faith and ministry services. Typically, these nurses are connected to a congregation. Faith community nurses are sensitive to the way health problems affect a patient on a spiritual level and in their interpersonal relationships. If you are interested in combining your faith based or spiritual practices with your nursing experience in a home and community based setting, this nursing specialty may be extremely rewarding.
Parish nurses are obviously spiritual as faith-based nurses, but it is also helpful for them to be good communicators with leadership qualities. They often need to motivate groups or people, have good organizational skills and have a thorough understanding of the nursing scope and standards of practice. A Master's degree with a certificate in parish nursing is the ideal candidate for this career. You can also obtain a dual degree at some schools that combines an MSN program with a Master's of Divinity program. Yet another route is to look for parish nursing programs that offer a faith community nursing certification or a parish nurse certification.
Curriculum for Parish Nursing
One of the universities with a Parish Nursing Master's degree is Marquette University in Milwaukee, Wisconsin. This is a Catholic and Jesuit university. They offer a Master of Science in Nursing with a postmaster's graduate certificate in parish nursing. Many universities offer this path to students who desire to be parish nurses.
Marquette University Graduate School offers an in-person orientation prior to the beginning of classes to become acquainted with the university's policies and resources before students begin their studies, and each student will we assigned an advisor. The maximum academic course load for graduate students is 13 semester hours of coursework per term.
The St. Mary's Seminary & University Ecumenical Institute of Theology offers an online graduate certificate in Parish Nursing. This program prepares the student to deal with numerous health concerns, such as living a healthy lifestyle, blood pressure control, substance abuse, violence, risk-taking behavior and terminal illness. The admission to this 21 credit program requires the student to have a regionally accredited bachelor's degree.
The Advanced Parish Nursing Certificate includes:
Introduction to Theological Study, Research & Writing
Parish I, II
Advanced Parish Nursing
Medical Ethics
Pastoral and Spiritual Care of Introduction to Pastoral Counseling
Ministry to the Ill and Dying or Health, Disease and Spirituality
At Marquette University, along with several other schools, the FAFSA application is available online, which is a federal program for low income students. Wisconsin also offers state grants for students to increase minority retention, and they have a program for their visually handicapped/hearing impaired program. State veteran benefits are also available.
A limited number of scholarships are available from the Ecumenical Institute of Theology that are awarded to the certificate candidates. The United Methodist Church has a Faith Community and Parish Nurse Scholarship Program up to $1000 per applicant for registered nurses to complete a minimum of 34-hours of continuing education.
The American association of Colleges of Nursing also has a long list of sources for financial aid and low interest loans. Another State Loan Repayment program provides cost-sharing grants, which are available in 30 states that are federally funded. Check the map to find out if your state is included in this program.
<!- mfunc feat_school ->
Featured Programs:
Sponsored School(s)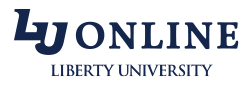 <!- /mfunc feat_school ->
Parish Nursing – Career, Salary and Licensing Info
Many faiths and spiritual traditions use a faith community nurse, so there are likely jobs available across multiple religious and spiritual belief systems. As long as the nurse respects the personal spiritual needs and practices of a community, a parish nurse can fulfill the needs of their organization. There are several religions that use parish nurses, making this nursing specialty one that is adaptable to your own beliefs and traditions.
The Bureau of Labor Statistics does not give an exact amount for an annual salary for a parish nurse as the salaries vary greatly depending on the place of employment, the degree of responsibilities and the area of the United States where the nurse if employed. This is a growing profession, just as all nursing jobs are seeing greater demands. Registered nurses earn a median income of $65,470 as of May 2012, and many parish nurse positions probably fall into this range.
While there is no particular certification for a parish nurse, the International Parish Nurse Resource Center does offer a membership to nurses that are interested in continuing education, training and community resources.
Parish nursing offers many unique opportunities, and if you feel drawn to this type of career, we encourage you to seek out an accredited parish nurse program. It is certainly a growing type of nursing specialty, and it will probably continue to expand into new areas. Take advantage of our listing of the schools that offer Parish nursing options by requesting information today.
Parish Nursing Schools
Rutgers University-New Brunswick
New Brunswick, NJ
University of Missouri-Columbia
Columbia, MO
University of Southern Indiana
Evansville, IN
University of Wisconsin-Parkside
Kenosha, WI