Neonatal Nursing
Are you a nurse and have an irrepressible love for babies? Then going back to school to specialize as a Neonatal nurse may be just the right thing for you. Neonatal nurses are individuals who have a strong work ethic, pay attention to detail and are able to work under intense circumstances while providing exceptional care to babies, usually born needing immediate medical attention in the neonatal intensive care unit (NICU).
Due to the intense nature of this nursing specialty, a Master's degree in Nursing is a great step to entering this field with the solid nursing background you need to succeed.
<!- mfunc feat_school ->
Featured Programs:
Sponsored School(s)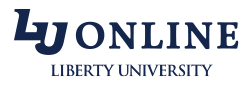 <!- /mfunc feat_school ->
Not only do neonatal nurses provide care to infants in the NICU, they also educate the parents on their baby's condition, provide education to the mother about breastfeeding and answer any questions families might have regarding their baby's health. Neonatal nurses work under the supervision of a physician to provide both long-term and short-term care to these infants in need of care, depending on their illness, condition.
As a neonatal nurse you may be caring for infants who are premature, have birth defects, infections, cardiac issues and surgical problems and may provide care for patients up to two years old. Most neonatal nurses care for infants from the time of their birth until their discharge from the hospital. In this position, you will work one-on-one with the babies, parents and families, offering support, advocacy and preventative education, as well as education about caring for the special needs baby after discharge.
There are opportunities for advancement within the field of neonatal nursing by advancing to positions of more critical care such as being part of a neonatal transport team or participate on an ECMO team, as well as earning a status such as charge nurse. You may also find advancement as a nurse manager, educator or developmental specialist, putting your education and research abilities to work developing new treatment plans and ensuring the most effective treatments possible.
Like most nursing professions, neonatal nurses can hold different titles depending on where they are employed and titles may include a Neonatal Nurse Practitioner or a Neonatal Intensive Care Nurse. The most common setting for a neonatal nurse is the hospital setting, but your role may vary depending on where in the hospital you are working. Some neonatal nurses are present for births to provide immediate care or to assist with high-risk deliveries, while some work within the surgery team to provide surgical care to infants. In fact, as a nurse working in the NICU, you may shift between these roles and locations within the hospital.
As with all nursing positions, you will be a vital part of the treatment team, as you will have a lot of contact with the patient and patient's family, as well as monitor progress and relay progress and concerns to the rest of the treatment team. You will be responsible for maintaining patient records and will need to possess great verbal and written communication skills. Contact the schools on our site to learn more about earning your Master's in Nursing with a Neonatal focus.
Neonatal Nursing Education
To become a neonatal nurse, you will need to return to school for your Master's of Science in Nursing degree (MSN), most commonly in a Neonatal Nurse Practitioner program. Some schools may only offer a Master's program for a Nurse Practitioner, but you will be able to choose a specialty within the field. In some programs, in order to choose a specialty, you will have to have had experience in that area before being accepted. In other programs, you will have clinicals within different areas of the neonatal field, such as the newborn nursery, intermediate care nursery and the neonatal intensive care nursery.
Each of these Advanced Practice Registered Nursing (APRN) positions requires an MSN and prepares you to work with newborns, but each position has a different level of intensity and knowledge needed. The neonatal intensive care nurse is going to require more experience in intensive care units (ICUs) and with newborns due to the nature of the job.
In your Neonatal Master's degree programs, you will take courses that will increase your knowledge of childhood illnesses and diseases, genetic illnesses, birth defects, high risk neonatal theories and clinical actions, introductions to research methods, pharmacology and advanced physiology. These courses will prepare you and give you the tools to act quickly on your feet and make sound decisions in high risk, high pressure situations as they occur.
Some of you may be thinking, why a research class, but some of your work with patients may lead to new discoveries or innovations and having a strong research background will help you customize treatment plans to each patient's differing needs.
After you graduate with your Nursing Master's degree, you can apply to take exams to acquire certifications with the neonatal field. Since you will be a qualified nurse practitioner, you will qualify to take the exam to become a certified Neonatal Nurse Practitioner. You will have to qualify and then pay for these exams but discounts can be found through the American Nurses Credentialing Center by being a member of the American Nurses Association (ANA), in which you can become a member just by being a registered nurse.
You can also find information on where to find and how to quality and obtain certifications for your field. As you being your credentialing search, keep in mind there is not only one national certification for nurse practitioners and certifications may exist not only also in your specialized area, but you can also find certifications that relate to other areas of your field, such as certifying as a Nurse Practitioner, which can be done through the American Academy of Nurse Practitioners Certification Program (AANPCP).
Not only can certification lead to better jobs, higher pay and more job responsibility, but you will also have some opportunities to join nursing organizations and/or associations in which you can network with other nurses, seek employment opportunities, attend conferences, receive newsletters over the latest health care information and much more.
Another resource available to find and obtain certifications is the National Certification Corporation (NCC). Some resources will only be available to you after graduating and obtaining a position in your specialty area, such as becoming a member of certain associations like the National Association of Neonatal Nurses (NANN). But some organizations will only require being a registered nurse to become a member, such as the ANA.
Neonatal Nursing Career Information
Unfortunately, the number of premature births has risen significantly in the last 20 years in the United States, creating a higher demand for neonatal nurses and neonatal specialty careers. Depending on the need in the area, positions available and the area in which you specialize will determine the rate of pay you will receive, but it may be well worth the higher education. Job outlook is projected high in the future, meaning positions will open almost faster than they can be filled, creating an even higher demand. According to the Bureau of Labor Statistics, nurse practitioners in 2013 earned an average of $95,070 per year, or $45.71 an hour. As mentioned before, these pay rates can vary depending on job circumstances, as well as if your position requires weekends, holidays, overnights or on call when rates usually increase.
If you are ready to enter the challenging and highly rewarding field of Neonatal Nursing, peruse the MSN and NP programs on our site to find programs. Once you have found those that interest you, contact the schools to learn more.
Neonatal Nursing Schools
Rutgers University-New Brunswick
New Brunswick, NJ
University of Missouri-Columbia
Columbia, MO
University of Southern Indiana
Evansville, IN
University of Wisconsin-Parkside
Kenosha, WI