Nurse Researcher
Master of Science in Nursing programs that focus on nursing research are attracting more health care professionals nationally and internationally. The National Institute of Nursing Research often refers to a clinical research nurse as a nurse scientist, as clinical research has become a more diverse and complex industry over the last decades. The role of Clinical Research Managers (CRM) is also rapidly expanding, and there are programs available to earn your clinical research nurse certification as well.
If you are interested in becoming a nurse researcher, you would be conducting research with the goal of improving the field of nursing, which includes several different aspects of patient care, operations and staffing. While this is a very detailed specialty, it can also be very rewarding. Nurse scientists make discoveries that directly impact the lives of patients and medical staff, and which affect the profession of nursing in a positive way.
To find graduate programs that can get you on your way to entering the field of Nursing Research, request information from the schools on this page today.
<!- mfunc feat_school ->
Featured Programs:
Sponsored School(s)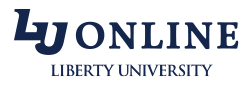 <!- /mfunc feat_school ->
Much momentum has been gained by nurse researchers as they use evidence–based nursing practice. Evidence-based research includes research findings, knowledge from basic science, clinical knowledge and expert opinions, but they must adhere to the facts.
Nursing researchers must be very competent in clinical practice and clinical thinking with the goal of lifelong learning. Leadership and communication skills are essential. They must be able to work with the nursing team and inter-professional health care workers as well. They are usually confident and committed. It is important to be open-minded about professional practice. A Master's degree is the essential first step to becoming a Nurse Researcher.
Curriculum for Nurse Researchers
The University of Maryland is one of the first universities to become a research institute, and they independently fund some of their research, making it an attractive school if you are interested in this career. They have faculty training programs, fellowships and research development projects, and nurses have been instrumental in the success of their research. You can get your Master's degree in Nursing in one of several areas of interest, using your electives to take additional research courses that interest you.
The admission requirements for most Master's program include:
BSN from a NLNAC or CCNE accredited college or university, or an equivalent degree from a comparable foreign University
Official transcripts from all prior undergraduate and graduate studies
Active U.S. nursing license
Undergraduate GPA of 3.0 or better
Two recent professional references
A professional résumé
A personal essay
English proficiency
The University of Maryland, School of Nursing expects their students to have good character, good attitude, and their ethics must be unimpeachable. They are also expected to value scientific inquiries essential role in professional practice, as they challenge themselves and their peers to make meaningful contributions to the nursing profession. The MSN degree requires a total of 47-51 credit hours.
The following courses specifically address students that plan their career in research.
Application for Science for Evidence-based Practice
Biostatistics for Evidence–based Practice Population
Health in Promotion in Health Care
Organizational and Systems Leadership
The University of Maryland also has an RN to MSN program, which requires 31 credits for the BSN portion and a total of 63 credits to complete the entire program.
Students who need financial support are asked to complete the FAFSA application; then, the student's financial information and their family's is assessed. Many colleges offer scholarships or grants for the disenfranchised student.
In addition, the Health Resources and Services Administration offers scholarships to disadvantaged students who are enrolled in nursing programs. This organization also offers low interest student loans to full-time financially needy students. The nurse has the opportunity to serve for two years in a designated nonprofit hospital, clinic, nursing school or other facility to receive payment of 60 percent of their loan.
If you want to know more about how to become a nurse researcher you can contact the schools that offer a nurse research focus directly from our site.
Nurse Researcher – Career and Salary Info
Currently there is no credential for a nurse researcher; however, the American Nurses Credentialing Center is in discussion to offer a credential in nursing research. If you have earned a Master's degree in another area, while taking research courses, you may get credentials for that degree instead.
According to the Bureau of Labor Statistics in May 2013 nurse researchers earned an average annual income from $65,470 to $76,980. Salaries can vary greatly depending on your place of employment as a nurse researcher. You may work for a private company, health policy nonprofit company, hospital or clinic. This occupation is expected to grow at 13 percent faster than the national average for other jobs.
There are nursing research jobs available in a variety of settings, which include hospitals, pharmaceutical companies, the Veterans Administration and other independent agencies that perform clinical trials. The National Institute of Nursing Research performs Qualitative Nursing Research, which works to develop knowledge that builds the scientific foundation for clinical practice. They prevent disease and disability and manage to eliminate symptoms caused by illnesses. They also enhance end-of-life and palliative care.
Entering the field of nursing research at this time is ideal as there are new doors opening for nurse researchers in a wide variety of settings. If you want to make a significant contribution to the profession of nursing by earning your Master's degree to pursue nursing research, contact the schools on our page today to learn more.
Nurse Researcher Schools
Ball State University
Muncie, IN
Concorde Career Institute-Miramar
Miramar, FL
Delaware Technical Community College-Stanton/Wilmington
Wilmington, DE
George Washington University
Washington, DC
Georgetown University
Washington, DC
Hamilton College
Clinton, NY
Herzing University-Atlanta
Atlanta, GA
Kaplan College-Indianapolis
Indianapolis, IN
Kaplan University-Lincoln Campus
Lincoln, NE
Oklahoma State University-Main Campus
Stillwater, OK
Rutgers University-New Brunswick
New Brunswick, NJ
Stanford University
Stanford, CA
University of Arkansas at Little Rock
Little Rock, AR
University of California-Davis
Davis, CA
University of California-Irvine
Irvine, CA
University of Cincinnati-Main Campus
Cincinnati, OH
University of Hawaii at Hilo
Hilo, HI
University of Illinois at Chicago
Chicago, IL
University of Maine at Farmington
Farmington, ME
University of Michigan-Dearborn
Dearborn, MI
University of Mississippi
University, MS
University of Mississippi Medical Center
Jackson, MS
University of Missouri-Columbia
Columbia, MO
University of New Mexico-Los Alamos Campus
Los Alamos, NM
University of North Carolina at Asheville
Asheville, NC
University of North Carolina at Chapel Hill
Chapel Hill, NC
University of North Carolina at Charlotte
Charlotte, NC
University of Southern Indiana
Evansville, IN
University of Utah
Salt Lake City, UT
University of Wisconsin-Eau Claire
Eau Claire, WI
University of Wisconsin-Parkside
Kenosha, WI
Utah State University
Logan, UT
University of Missouri-Columbia
Columbia, MO
West Virginia University
Morgantown, WV