Infection Control Nursing
Master's in Infection Control Nursing Overview
Healthcare is becoming more specialized every year, and hospitals are relying more on nurses as they tackle quality of care issues, budgeting issues, and challenges related to access of care. As a registered nurse, you may have gained the experience you need to take your career to the next level with a Master's degree in nursing.
Earning a Master's degree in infection control nursing could help you address one of the most serious patient care outcomes in American hospitals.
<!- mfunc feat_school ->
Featured Programs:
Sponsored School(s)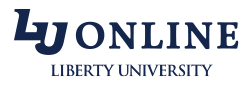 <!- /mfunc feat_school ->
According to the Center for Disease Control and Prevention, American hospitals reported over 17,000 central line-associated bloodstream infections in 2014 and over 101,000 Clostridium difficile infections (2016). Infection control nursing is a specialty that aims to minimize healthcare-associated infections, particularly those caused by superbugs.
As an infection control nurse, you can become part of your community's public health nursing team. The work you do can help individual patients, improve a facility's healthcare outcomes, and strengthen healthcare as a field.
When you go into infection control nursing, you may take on many important responsibilities for your facility. You may educate healthcare professionals on the risks of hospital-based infections, provide information on minimizing these risks, investigate disease outbreaks, consult with families and patients who have suffered hospital infections, and develop strategies for the handling of disease outbreaks.
In this specialty, you may find that many of your duties still center on patient needs and care. However, this is also a research-driven specialty. You may be expected to stay on top of disease reports from neighboring areas, stay current on research related to healthcare-based infections, and change policies and procedures in response to new information.
Since hospital infections can affect any patient, you may find that this career requires you to work with a diverse and ever-changing patient base. However, these infections tend to be particularly dangerous for immunocompromised patients, children, long-term patients, and premature infants. You should be ready to dedicate much of your time to these patients if you want to go into infection control nursing.
Taking the time to earn a graduate degree in infection control nursing can have a positive impact on the patients you serve. It is very difficult for patient care nurses to provide enough attention to infection control efforts, since they typically have many patients and responsibilities to take care of on a daily basis. With your focus on this area, you can help prevent unnecessary illnesses and improve hospital safety.
The first step is earning a Master's degree. Find out what it takes to become an infection control nurse.
Curriculum for Infection Control Nursing Programs
There are two main educational routes you can follow to become an infection control nurse. First, you may become a clinical nurse specialist. Clinical nurse specialist programs typically require approximately three years of full-time education, but adding an infection control specialty may require an additional one to two years of school. In this type of program, you generally have to complete several semesters of clinical work, along with at least one semester of clinical work directly related to infection control nursing.
The other option is a nurse practitioner degree. Nurse practitioner programs tend to be slightly shorter than clinical nurse specialist programs, but they do require extensive clinical work.
Before you begin applying to schools, ensure that you meet the requirements for admission and the specialty's requirements for licensure. Generally, you need at least one to two years of full-time nursing experience to enroll in a Master's program. However, since infection control is such a complex specialty, you may need three to five years of full-time work experience.
In your advanced training, be ready to tackle a number of educational goals and outcomes. Credit requirements range from 40 to 55 credits, depending on the school you attend. You learn how to apply care principles to communities as a whole, recognize and manage infections, and communicate effectively with large healthcare teams.
Some of the main priorities in this type of program are infection prevention, early detection, patient surveillance, and treatment modalities. To thrive in each area of infection control, you may take courses like those listed here:
Host Defense for Infection Prevention
Methods for Infection Prevention
Epidemiology for Infection Prevention
Principles of Epidemiology
Collection and Interpretation of Surveillance Data
Infection Control on a Community Scale
Generally, you'll need to prove your expertise and knowledge prior to graduating from an infection control program. For many schools, this involves a capstone project in which you address a current problem in infection control or an important area of research. You may also write a Master's thesis or complete an internship.
Infection control, as a subfield, has grown quickly in many areas, leading to an increase in scholarships for nurses who are interested in this field of study. The Judene Bartley Advocacy in Action Scholarship, worth $1500, is awarded two times per year. If you are currently employed as a registered nurse, find out if your place of employment has an infection control program. If they do, they may offer tuition assistance or reimbursement for you to return to school.
Infection Control Nursing Job Availability, Projected Growth, and Salary Information & Licensing
Since this specialty is still taking root in different parts of the country, you may find that your job outlook and salary potential depend on your geographic location and your job title. For example, you may still retain the job title of registered nurse while working in infection control. According to the Bureau of Labor Statistics, registered nursing jobs are expected to increase 16% through 2024 and the average salary is $67,490 per year (2016). However, clinical nurse specialists and nurse practitioners earn an average of $104,740 per year (BLS, 2016). At this level, job openings are expected to grow 31% through 2024 (BLS, 2016).
Of course, your job opportunities may also depend on whether or not you become certified as an infection control specialist. This process goes through the Certification Board of Infection Control and Epidemiology. Before you can become certified, you have to meet a strict list of requirements. First, you must be accountable for infection control and prevention activities at your facility. You must also have a college degree.
You need a sufficient amount of experience in infectious disease processes, epidemiologic investigation, and prevention of transmission of infectious agents. The Certification Board of Infection Control and Epidemiology recommends at least two years of experience. Finally, you must have experience in two of the following areas: employee and occupational health, communication and management, education and research, environmental care, and disinfection/asepsis.
If you meet these specifications, you can register to take the certification examination. This exam costs $350. Initial certification is valid for five years, at which point you must pay a $325 fee and take the recertification exam. Of course, throughout your career, you must also maintain your nursing license in your state.
Studying the field of infection control could help you find great professional fulfillment. Developing specialized knowledge in one area of nursing may have a great impact on your salary potential, especially over the life of your career. Additionally, taking on more responsibility in an area of great need can help you feel good about using your skills to improve the field of healthcare.
Are you ready to further your education, make your hospital safer for patients, and provide an in-demand service to your healthcare community? If so, consider earning a Master's degree in infection control nursing.
Infection Control Nursing Schools
University of Southern Indiana
Evansville, IN