Pediatric Nursing
While working as a Registered Nurse, you may have found that you enjoy working with one type of patient more so than the next, which is a great thing if you can turn it into a benefit for you and your patients. Many nurses will find more interest in a certain area within the medical field and may decide to further their education in that field of interest, which is a great way to specialize.
One of those specialty fields is pediatric nursing. There are many titles for nurses who have specialized in the field of pediatrics and they include, but are not limited to, Pediatric Nurse, Pediatric Emergency Nurse, Primary Care Pediatric Nurse Practitioner, Acute Care Pediatric Nurse Practitioner, and Pediatric Primary Care Mental Health Nurse Practitioner.
Whichever title is held, a pediatric nurse works to improve the health of infants, children and adolescents and can work in a variety of settings. Pediatric nurses provide several aspects of care to patients including:
routine preventative health such as immunizations and well child exams
routine developmental screenings and tests
diagnosis and treatment of childhood illnesses and diseases
education to families about their children's health and ailments if applicable
Depending on the setting in which you work, you may treat patients on a long term or short term basis, and you may become very familiar with your patients and their families throughout their continued care. As a Pediatric Nurse Practitioner, you can work directly with patients and oftentimes be their main point of contact regarding their care. You will be responsible for determining a treatment plan and monitoring progress, as well as a serving as reference point for any questions regarding their condition.
You provide the primary care for these patients, including prescribing medications, under the supervision of a physician if your state dictates as such. As a Pediatric Primary Care Nurse, you will be working with children of all ages and their families and must possess great communication and educational skills, as you will be educating parents about their child's health in all settings.
You will also need to be able to work effectively with children, be compassionate and be able to work effectively as part of a team. You will also need to have great written communication skills as you will be responsible for patient records and communicating needs of the patient to the treatment team.
One of the best perks of working in pediatrics is the chance to be creative and innovative with your bedside manner, taking the time to connect with your patients, making the experience safe and as fun as possible, painting a good face for healthcare to your young patients.
Pediatric nurses can be found in many different settings within the healthcare system but are essential in each. As a pediatric nurse, you may find employment at a children's hospital or on the pediatric floor of a hospital, private practices, children's summer camps, group homes, behavioral care facilities, health clinics, family practice clinics, specialty programs and even schools. In each setting, you will be the primary care provider with direct influence on your patients and their families.
Pediatric Nursing Education
As with all nurses furthering their education beyond a Bachelor's degree, you will need to obtain a Master's of Science in Nursing with an emphasis in the field in which you would like to specialize. Graduate nursing degree programs can educate you to become a Nurse Practitioner, a Clinical Nurse Specialist or even a Nurse Research, with a focus on Pediatrics. Your desire to specialize in Pediatrics can lead to Advanced Practice nursing positions under a variety of programs such as a Pediatric Acute Care Nurse Practitioner program, a Pediatric Clinical Nurse Specialist program, a Pediatric Primary Care Nurse Practitioner program and many more.
To qualify for a Master's in Nursing program in Pediatric Nursing, you will have to have obtained a Bachelor's of Science degree in nursing and you may need to meet certain minimum test scores, graduation grade point averages, as well as experience in the field in which you want to further your education.
<!- mfunc feat_school ->
Featured Programs:
Sponsored School(s)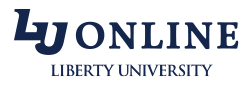 <!- /mfunc feat_school ->
Courses in a typical MSN in Pediatrics program will educate you over advanced care management, clinical pharmacology, ethics and law in healthcare, advanced clinical assessment and reasoning, advanced health policy and advocacy, and advanced clinical pediatric care. You will also be taking courses that will educate you on childhood illness and disease, treatments of these ailments, advanced pediatric care and human and family development through a lifespan.
These courses will not only prepare you for the both the administrative and clinical aspects of Pediatric healthcare, but also will give you advanced knowledge of ailments that affect people in childhood. Like most Master's in nursing programs, you will have a choice to complete your program through online courses, through in-class instruction or a combination of both. To find the Pediatric Graduate Nursing programs that will work best for you, look over the schools and contact those that interest you.
Since most nurses work prior to or throughout their Master's program, full time and part time options are also available, allowing for the schedule that is most manageable for your situation. If you plan to attend a Pediatric Master's in Nursing program with a full time option, you can expect to spend approximately three semesters, or one full year of school including summer enrollment. Completion of a part time Master's route takes approximately six semesters, or two full years including summer enrollment.
After graduation, obtaining a certification in pediatric nursing will give you more employment opportunities, will prove to employers that you are knowledgeable and equipped to work in the industry, and may possibly increase financial compensation. Your certification will be nationally recognized by many of the nursing resources that will be available to you upon completion of the program.
There are two different certifications for which you can apply; a Primary Care Pediatric Nurse Practitioner (CPNP-PC) or an Acute Care Pediatric Nurse Practitioner (CPNP). You can find the requirements to apply, as well as the application for certification through the Pediatric Nursing Certification Board, which is a great resource for information about certifications, nursing careers, how to market yourself to gain employment and more.
You can also find information about certifications through the American Nurses Credentialing Center where you can find discounts for exams by being a member of certain nursing organizations such as the American Nurses Association (ANA) and the American Association of Nurse Practitioners, both student and non-student status.
Pediatric Nursing Career Information
A Nurse Practitioner, which is a registered nurse who serves as a primary and/or specialty health care worker under the supervision of a physician, is the general position you will hold after you obtain your Master's degree. If you have specialized in the field of Pediatrics, this will ultimately influence and determine which type of patients you will work, the setting in which you work and the demand and compensation for you services.
As previously mentioned, you may find employment as a pediatric nurse practitioner in all sorts of settings where children and adolescents are treated. Projected job outlook for nurse practitioners is not as high as some other nursing positions, but it is a stable, long term position in most settings that may prove to be a reliable, career holding position where you find employment. The mid-range pay for a nurse practitioner in the United States is $92,670 per year, or $44.55 per hour. Work hours may vary depending on your employment setting, with possible weekends, overnights, on call and holidays.
To learn more about how you can earn your MSN with a Pediatric Nursing focus, request information from the nursing schools on our site that interest you. Advancing your education and career is a great way to find increased personal satisfaction, as well as to positively impact the health of your patients.
Pediatric Nursing Schools
Herzing University-Atlanta
Atlanta, GA
Rutgers University-New Brunswick
New Brunswick, NJ
University of Missouri-Columbia
Columbia, MO
University of Southern Indiana
Evansville, IN
University of Wisconsin-Parkside
Kenosha, WI