Forensic Nursing
What Is Forensic Nursing?
Forensic nursing is a newly recognized nursing specialty that attracts and interests many nurses across the nation. The International Association of Forensic Nursing (IAFN) describes this nursing role as "the application of nursing science to public or legal proceedings." This organization provides leadership to forensic nurses as it develops, promotes and disseminates information internationally about the science of forensic nursing. Earning a Master's degree in Forensic Nursing can open the door to exciting new opportunities in this burgeoning field. To find programs, have a look at the schools on our site, and request materials from those you are interested in learning more about.
Forensic nurses have a unique body of knowledge, which serves a critical role within the judicial system and healthcare. For instance, a forensic nurse might treat an assault victim, provide healthcare in a correctional facility or investigate a crime scene. This type of nursing has some marked differences from other nursing specialties, and as such requires specialized training.
There are also certain character traits and attributes which make certain nurses well suited to entering the field of Forensic Nursing. If you possess the following characteristics, you may be a great benefit to this specialty, which is increasingly important within the profession of nursing.
What Makes a Great Forensic Nurse?
Compassion is essential when dealing with victims of crime and their family members, as this population is often traumatized, requiring patience and empathy.
Excellent organizational skills are necessary as you will need to write reports, take photos and collect evidence, while making sure you have everything in order for law enforcement and your own testimony at trial, if needed.
A forensic nurse needs to have an excellent eye for detail, and the ability to notice when things are amiss. Details are extremely important when talking with patients and questioning them about what they have experienced.
Emotional stability is essential. Maintaining a calm demeanor as you investigate traumatic and life shaking events will be a regular part of your day, and the best way to be productive is to maintain the stability of your emotions. This also helps the victims, providing a sense of professionalism and support to them, which can facilitate and enhance proper collection of evidence.
Critical thinking skills are also important in this profession. Being able to think quickly while collecting and recording evidence is essential, as is understanding how to work with people of all ages and cultures in difficult situations.
Forensic nursing is a unique career because it bridges the gap between health care and law enforcement, so it is the application of science and the art of nursing for civil and criminal cases. The coursework in Graduate Forensic Nursing programs focuses on the legal system, the collection and preservation of evidence, providing testimony, along with the crucial elements of nursing care for victims and perpetrators of crimes.
<!- mfunc feat_school ->
Featured Programs:
Sponsored School(s)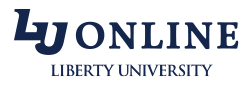 <!- /mfunc feat_school ->
Curriculum for Forensic Nursing Programs
Forensic nursing is a fairly new type of nursing specialty, and as such, there are a limited number of university programs that have been developed for this Master's in Nursing route. One nursing school that has taken the lead in Forensic Nursing is Cleveland State University, which offers a comprehensive forensic nursing program.
Forensic nursing requirements for admission include:
RN license from the U.S.
BSN with a minimum GPA of 3.0
Completed a graduate-level statistics course
Submit official transcripts of all post-secondary education
They offer several programs for forensic nursing. In the first option a student can complete a thesis, two clinical courses and two research course. The second choice is choosing not to complete a thesis, but you must complete three clinical courses and one research course. If you plan to continue your education by pursuing a PhD, the thesis route may be the right choice for you. The minimum number of credit hours to graduate is 39.
The Masters of Science in Forensic Nursing curriculum includes:
Introduction to Population Health Nursing
Theory Development in Nursing
Nursing Research Methods I, II
Introduction to Forensic Nursing
Strategies for Population Health Assessment in Forensic Nursing
Health Care Policy
Practicum in Population Health Care
Professional Role Development for Population Health Nursing II
Nursing of Populations I & II Forensics
The Legal System
Independent Study (optional)
Thesis (optional)
Required Elective (ethics)
There is also an MSN– Population Focus Forensic Track with or without the thesis available. The courses for this track include:
Introduction to Population Health Nursing
Ethics for Advance Nursing Practice
Introduction to Forensic Nursing: Crisis Theory
Theory Development in Nursing
Evidence–Based Practice
Forensic Methodologies
Nursing Research
Health Care Policy
Population Assessment – 100 clinical hours
Population Interventions – 100 clinical hours
The Legal System
Thesis
The non-thesis curriculum replaces the final Thesis credit hours with Population Based Nursing Practicum courses, which total 200 clinical hours in population health nursing along with a 200 hour Capstone project in Population Health Care.
Choosing a program depends entirely upon your career objectives. Employment for forensic nurses is found in a variety of settings, which may be a factor in your choice of programs.
Duquesne University has a fully accredited online program, and an online and on-campus program. The forensic program prepares nurses at an advanced level in several areas of forensics. The coursework is similar to that of Cleveland State. The online courses are rigorous assignments with deadlines; however, the faculty will give feedback as you move through the courses, offering one to one advice and support. Students also work together online to help achieve learning goals and problem solve. This state-of-the-art technology allows students to communicate with each other to maximize discussion and integrative learning principles. Clinical preceptors will supervise students in the clinical setting, which can often be chosen from a location nearby.
Forensic Nursing – Career and Salary Information
The Bureau of Labor Statistics does not have exact information for forensic nurses; however, a registered nurse, earns an average income of $65,470 annually. Many forensic nurses can earn higher salaries, and are often paid on a 'per case basis' in some instances.
Some of the career opportunities that are available to nurses with advanced education in Forensics include:
Correctional Nursing Specialist – These nurses provide quality health care to individuals detained by the courts, which includes those in jail, prison, juvenile offender facilities and other correctional institutions.
Forensic Clinical Specialist – These specialists hold a Masters or doctoral forensic nursing degree and function as expert teachers, clinicians, researchers, consultants and administrators in different forensic settings.
Forensic Gerontology Specialist – They help to investigate cases involving the abuse, neglect or exploitation of elders, and they work to raise awareness regarding human rights issues.
Forensic Nurse Investigators – These nurses work to uncover circumstances surrounding an unexpected or violent death. They are typically employed by medical examiners or the coroner's office as they examine the body, study the scene, assist with autopsies and collect medical and social history information on the deceased.
Forensic Psychiatric Nurses – Managing offenders with psychological, social and behavioral disorders, while assisting patients for treatment, providing rehabilitative care and supervising patience actions within the community are part of this nursing role.
Legal Nurse Consultants – They aid attorneys working on civil cases where law and medicine overlap. Some of these situations may include medical malpractice, personal injury, Workmen's Compensation and probate. These nurses apply both their forensic nursing education and their clinical experience to interpret and analyze the medically related information. They also educate the attorneys about the medical facts pertaining to the cases and serve as expert witnesses during court cases.
Nurse Coroners or Death Investigators – They are the first forensic professional to arrive at the scene of a suspicious death, so they will analyze the scene and examine the body in order to approximate the time of death. They seek out medical clues to explain the cause of death.
Sexual Assault Nurse Examiners (SANE Nurses)- These Nurse Examiners offer compassionate and prompt care to sexual assault victims. They become qualified to hold this position through specialized forensic nursing education as they assess and evaluate injuries, collect and package forensic evidence related to the crime and provide information regarding the victims' continued care. They often represent the victim in the courtroom as an expert witness to offer testimony on their documented evidence.
The American Nurses Credentialing Center offers a credential (AFN-BC) for forensic nurses. This certification is completed through your portfolio, not an exam. Eligible applicants submit an online portfolio of evidence to document their specialized knowledge, skills, understanding and application of professional nursing practice and theory. The portfolio must articulate four domains of practice, which includes: Professional Development; Professional and Ethical Nursing Practice; Teamwork and collaboration; and Quality and safety. The portfolios are peer-reviewed by a team of nursing experts. ANA members pay $470 and non-members pay $525.
The American College of Forensic Examiners Institute also offers a certification for Forensic Nurses. These nurses can identify forms of violence, interpret injury presentation, properly collecting evidence, and they understand the components of a medical/forensic examination. There are several benefits of acquiring this certification as it enhances your professional reputation and provides personal accomplishment.
The certification requires membership in this organization. You must have an unrestricted RN license for a minimum of three years. Online study materials are available before taking the exam. After you pass the exam you will receive the certification and 15 continuing education credits.
The International Association of Forensic Nurses has over 3000 members. They offer online education and a certification. This organization aligned their eligibility requirements with accredited nursing certificate programs and the Commission for the Forensic Nursing Certification by establishing a minimum SANE practice. SANE requires 300 clinical hours within the past three years. These hours can include patient care, being on-call, teaching/precepting, consulting and participating in peer review. You can get certificates as a Sexual Assault Nurse Examiner-Adult/Adolescent (SANE-A) or a Pediatric (SANE-P). The exam fee is $275 for AFN members and $400 for non-members.
Forensic nursing offers many challenges and very unique opportunities for a fulfilling career. The various certifications can enhance your career and give you a great sense of satisfaction, along with setting you apart from your peers. A Master's degree in Forensic Nursing can open the door to numerous new opportunities, and an increase in annual income is probable. You can support the nursing profession as a whole by getting this advanced degree, while making a significant impact on victims and families.
To learn more about how you can enter this specialty field of nursing, contact the forensic nursing schools that offer these programs and review the materials thoroughly. Taking the time to expand your education wisely could be the best decision you make for your professional future.
Forensic Nursing Schools
Ball State University
Muncie, IN
Herzing University-Atlanta
Atlanta, GA
Mayo Medical School
Rochester, MN
Rutgers University-New Brunswick
New Brunswick, NJ
The University of Tennessee at Chattanooga
Chattanooga, TN
University of Arkansas at Little Rock
Little Rock, AR
University of California-Davis
Davis, CA
University of California-Irvine
Irvine, CA
University of Hawaii at Hilo
Hilo, HI
University of Illinois at Chicago
Chicago, IL
University of Maine at Farmington
Farmington, ME
University of Mississippi
University, MS
Washington University in St Louis
Saint Louis, MO
University of New Mexico-Los Alamos Campus
Los Alamos, NM
University of North Carolina at Asheville
Asheville, NC
University of North Carolina at Charlotte
Charlotte, NC
University of Southern Indiana
Evansville, IN
University of Utah
Salt Lake City, UT
University of Wisconsin-Parkside
Kenosha, WI