Nurse Educator
Nurse Educators are RNs with a graduate degree, and most have extensive clinical experience. Some educators actually continue to work providing direct patient care after earning a Master's degree, as they want to stay current with new technologies and nursing methods. Nurse educators combine a love of nursing with a love of teaching, which gives them the perfect career. They play a pivotal role in training and strengthening the nursing workforce. They also provide key leadership and serve as role models to nurses in many settings.
The day in the life of a nurse educator at a university may have them teaching in a classroom or a Simulation lab, or overseeing nursing students in a clinical environment. Nurse educators use their leadership and clinical abilities as they fulfill their responsibility related to:
Developing programs or courses of study
Designing curricula
Teaching and guiding students
Evaluating learning
Documenting the outcomes of the educational process
While most nursing faculty are found at community colleges, universities and academic settings, nurse educators are also employed by hospitals where they are responsible for the education of nursing staff. They teach mandatory education as required and offer continuing education courses. One of the benefits of this position is having access to cutting-edge knowledge and the latest research. They have the opportunity to work with and collaborate with other health professionals in an intellectually stimulating manner.
Another advantage to earning your MSN and becoming a Nurse Educator is the job security that can result. As the nation is struggling with a growing nurse shortage, nurse educators are key to ensuring that workforce training continues. Some nurse educators advance to administrative roles and may write or review textbooks, publish articles in professional journals or develop continuing education programs for working nurses. Many nurse educators enjoy conducting research. Nurse educators are leaders who manage nurse education programs, speak at nursing conferences, write grant proposals, participate in community service, and influence national health policy and health professions education.
Characteristics of a nurse educator include having the appropriate education. A master's degree is mandatory for an educator to teach a BSN program. A faculty member can bring real–life experiences into the classroom and teach critical thinking by asking questions, conducting clinical conferences, reviewing written work and performing student evaluations. Good communication skills are necessary for this position, so the nurse educator should be comfortable talking before groups and in a one-on-one conversation.
Having leadership qualities are is also important as nurse educators mentor so many nurses throughout their education experience. They need a strong knowledge base in the areas of teaching, learning and evaluation. Having a clear vision of nursing and nursing's value to society is vitally important to transmit to the student, and the Nurse Educator is key in this respect.
Curriculum for Nurse Educators
To be a well prepared nurse educator, it is important to choose a fully accredited college or university for your master's degree. There is always some variety in the admission requirements and courses between universities, but you can get an idea of what they are like below.
For example, admissions requirements to a MSN program usually include:
Possess a BSN degree from a nationally accredited program with a GPA of 3.0 or higher, and official transcripts are required
Competitive scores on the verbal and quantitative sections of the Graduate Record Examination (GRE) or the Miller Analogies Test (MAT)
Unencumbered RN License
Two letters of recommendation, preferably from an academic and professional source
Completed application with fee
A typical course of study for a Master's in Nursing requires around 36 semester hours and 90 clinical hours in a healthcare setting with a preceptor. A student may attend full-time or part-time, and there may be a variety of online MSN programs to choose from as well.
The required courses to earn a Master's of Science in Nursing degree with a Nursing Education focus may include:
Health Assessment for Advance Practice
Advanced Pathophysiological Concepts for Nursing Science
Biostatistics
Curriculum Theory and Design in Nursing Education
Advance Clinical Practice for Nurse Educators
Pharmacology for Advanced Practice
Instruction and Nursing Education: Design and Strategies
Theoretical Constructs for Nursing Science
Evaluation in Nursing Education
Methods in Nursing Research
The University of Texas at Arlington College of Nursing has an online MSN program for nurse educators, as do many universities across U.S. Students must complete 189 non–preceptor clinical hours and 135 preceptor clinical hours and 39 course hours.
Required courses in an Online Master's in Nursing Education degree can include:
Analysis of Theories in Nursing
Research in Nursing
Theory and Research Application in Nursing
Role of the Nurse Educator
Advanced Pathophysiology for Nurse Educators
Advance Assessment for Nurse Educators
Special Topics in Clinical Practice
Curriculum Development and Evaluation
Nursing Informatics
Teaching/Learning Theories, Strategies and Evaluation
Simulation Application and Nursing
Nursing Education Practicum
According to the American Association of Colleges of Nursing there are 159 programs available nationwide for the RN to MSN Nurse Education program. The California State University of San Marcos offers the accelerated RN to MSN nurse educator program, which is designed to be completed part-time in four years, including summers. Their program has a strong foundation in theory and research inquiry, and is a great example of a bridge program that allows you to seamless transition from being an RN to being a Master's prepared Nurse Educator
RN to MSN programs require prerequisite courses which include Biology, Physiology of Nutrition and Disease, Bioethics and Medical Ethics, Culture and Medicine, Healers and Healing Practices along with General Education requirements such as English, Philosophy and Life Sciences.
The Nursing Education courses in an RN to MSN nursing programs include those mentioned above, and are intended to provide you with the training and knowledge base you need to teach and train new nurses effectively.
Most universities have an office of Financial Aid and Scholarships, which is a good place for students to visit if they are looking for financial help. Any student seeking financial aid must submit a FAFSA application, which will evaluate the financial status of the student and the student's family. Many universities also have scholarships for the exceptional students and for the disenfranchised ones. In addition, if you are working in a hospital you may qualify for tuition reimbursement if you keep a GPA of 2.5.
The Research Foundation offer students scholarships up to $2500 per year for total of $5000. The individual must hold a BSN with a minimum GPA of 3.0 or above to apply.
Mississippi offers nursing scholarships and educational loans in an attempt to meet their nursing shortage to nurses seeking a Master's degree or in an approved are in two MSN bridge program. The awards are up to $4000 per academic year, not to exceed three calendar years. Students must have a 3.0 GPA. The recipient's loan will be discharged for each year they are teaching full-time in an accredited school of nursing.
Health Resources and Services Administration has a Faculty Loan for health professions faculty from disadvantaged backgrounds. They can receive a maximum of $40,000 towards repayment of their student loans in exchange for educating tomorrow's clinicians. If you are selected to participate in this program, you must agree to serve in an accredited health professions college or University for two years.
Nurse Educators – Job Availability, Projected Growth, Salary Information & Licensing for Nurse Educators
This career is in high demand due to the nursing shortage in the U.S., and one of the key reasons is the lack of nurse educators. The US Department of Labor has reported that by 2020 we will need one million new replacement nurses. According to the American Association of Colleges of Nursing there were almost 80,000 qualified applicants turned away from nursing schools last year because there were not enough nurse educators. Many campaigns have been launched to encourage young people to choose a career in nursing education, but there remains a lack of enough qualified nursing instructors. If you are ready to make a real impact upon the profession of nursing, pursuing your Master's to become an educator is perhaps the most important way to do so. Select those schools on our site that offer the Master's in Nursing programs that interest you, then request information to learn more.
The annual mean salary for nurse educators is $70,200; however, education, location and years of experience all impact starting salaries. General medical and surgical hospitals and colleges, universities and professional schools tend to pay higher salaries. As with most nursing positions, the longer you practice, the more you will be rewarded, both financially and professionally.
Certification in any field is a mark of excellence, and for nurse educators it indicates their career as a specialty area of practice. It creates a means for faculty to demonstrate their expertise in this role. The National Commission for Certifying Agency offers nurse educators the option to become credentialed as a Certified Nurse Educator (CNE). Once a nurse educator has their Master's degree they can take the required examination. First, they must complete the registration process.
You are required to read the CNE Candidate Handbook to become familiarized with their policies and procedures before you register for your CNE examination. The requirements include:
Your RN license with expiration date
Credit card number and expiration date
A NLN member login name and password.
If you are not a member contact membership@nin.org, for a Candidate ID number
The membership fee is $120 and saves $100 on your registration. The initial test if you are a member is $375 and for nonmembers it is $475.
Preview the detailed test blueprint to identify which areas you need to focus on for the examination.
There is a 65 question practice examination that is available on the Internet to take before the exam.
Nurse educators may be recertified in five years providing they have met the CEU requirements.
Becoming a Certified Nurse Educator distinguishes your specialized knowledge, skills and your unique abilities as you train the nurses of tomorrow. The satisfaction of training students in nursing excellence is very rewarding. There is probably no nursing position that can make such an impact on the nursing profession. We support your efforts to earn you Master's degree in order to teach nursing, and we recommend getting information from schools to make a well informed decision.
<!- mfunc feat_school ->
Featured Programs:
Sponsored School(s)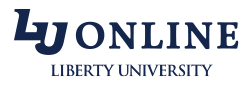 <!- /mfunc feat_school ->