Certified Registered Nurse Anesthetist
If you want to become a Certified Registered Nurse Anesthetist (CRNA) you are required to have a Bachelor's Degree in Nursing, a current registered nursing license and a minimum one year of nursing experience in an acute care setting, such as the ICU. You are also required to complete a Master's level, accredited nurse anesthesia educational program, and you must pass the national examination after you graduate.
To find nursing schools that offer a CRNA program, take some time exploring our site. Not every state has a CRNA program, and entrance to these programs in very competitive, so it is important to contact as many schools as possible. Start today by requesting information from nursing schools to learn more about these exciting programs.
Certified Registered Nurse Anesthetists are nurses totally dedicated to their jobs. They are compassionate, exceptionally observant and advocate for their patients, whether they are older adults or small children. This job requires dedication to one patient at a time to make sure that your patient is stable and pain-free during surgery, which requires careful monitoring throughout the surgery. Your reward is a job well done when the patient recovers without complications, and you will be one of the highest paid people in the nursing profession. Each year over 2000 student nurse anesthetists graduate and pass their certification examination.
A nurse anesthetist administers every type of anesthetic and provides care in every type of practice setting, most commonly in the Operating Room (OR). Nurse anesthetists collaborate with surgeons, anesthesiologists, podiatrists, dentists and many other healthcare providers. Since they are an advanced practice nurse they typically receive a higher degree respect and autonomy that many other practicing nurses.
As a recent trend, many rural hospitals in the United States utilize CRNAs to administer anesthesia. CRNAs are employed in hospitals, surgical suites and obstetrical delivery rooms, surgical centers, the offices of podiatrists, dentists, ophthalmologists, plastic surgeons and pain management specialists. They also work in healthcare facilities of the military, which include Public Health Service and Veterans Affairs.
There seem to be some personality traits that are helpful when choosing this profession. Many nurse anesthetists state they are overachievers with a desire to learn, and they tough out the difficult years of college. Being willing to accept constructive criticism is helpful. The nurse anesthetist is able to multitask, and they are very patient oriented as well.
Curriculum for Certified Registered Nurse Anesthetist
If you have been working in the critical care unit or the emergency room for a year or perhaps several years, this may be a perfect time for you to step up and get your master's degree in a nurse anesthetist program. This is a challenging and exciting occupation. Whether you have an Associate degree or Bachelor's degree there are available programs for you to succeed in getting your Master's degree in a nurse anesthesia program.
Since CRNAs will are licensed and certified to practice anesthesia in a variety of settings, they are eligible to receive reimbursement for their services directly from Medicare, Medicaid, the Civilian Health and Medical Program of Uniformed Services (CHAMPUS) and numerous private insurers and managed care organizations.
When you decide to continue your education it is important to make sure the University is fully accredited, preferably by the Council on Accreditation of Nurse Anesthesia Educational Programs of the American Association of Nurse Anesthetists.
Admission requirements always require official transcripts from an accredited BSN programs, plus any additional undergraduate or graduate classes. The other requirements generally include:
Completed application and fee
Official Graduate Record Exam (GRE) result is required and students are expected to score in the 50th percentile on both the verbal and quantitative sections, plus a 4.0 on the analytical writing section. It is may be possible to get a waiver.
Mandatory classes that must be completed, including statistics and two semesters of chemistry.
Copy of an unencumbered RN license
Three letters of recommendation from an academic, a professional and an employer
Minimum of one year of experience in an accepted intensive care setting is mandatory, and three to five years is preferred
Certification as a Critical–Care Registered Nurse (CCRN) is the recommended.
A typical Nurse Anesthetist program for full-time attendance takes 24 to 36 months to complete, which includes classroom instruction, the simulation lab and clinical settings. There are Associate Degree RN to MSN programs and fully accredited online nurse anesthetist programs also, which require approximately 18 months of clinical practicum in the hospital.
Required classes may be slightly different between universities and credit hours range from 56 to 62. University classes include physiology, research, health and social policy, advanced pharmacology, pathophysiology across the life span.
The particular courses unique to becoming a nurse anesthetists include:
Principles and Practice of Nurse Anesthesia I, II, III, IV
Pharmacology of Anesthesia and Accessory Drugs I, II, III
Advanced Physiology and Pathophysiology
Advanced Pharmacology and Therapeutics for Nursing Practice
Pharmacology of Anesthesia and Accessory Drugs I, II
Regional Anesthesia, Theories and Techniques
Anesthesia and Co-Existing Disease
Professional Role of the Nurse Anesthetist I, II
Evidence–Based Practice for Nurse Anesthetists I, II
Clinical Fieldwork in Nurse Anesthesia Practice I, II, III
Nurse Anesthesia Residency I, II, III, IV
Clinical practice consumes a large number of hours in a CRNA program. Graduates are eligible to take their certificate exam. If you are attending any of these programs on a full-time basis it is nearly impossible to work and maintain the class workload, so most CRNA students attend full time. It is possible to attend school year round and finish some programs in five semesters.
Every college has an office of financial aid to help students with scholarships, grants and loans. Some universities offer grants and scholarships. For instance, Columbia University offers need and merit-based institutional aid, but the students must be in good academic standing. The Robert Johnson Wood Foundation has a grant of $30.2 million, which offers partial loan forgiveness for full-time nursing students graduating with a masters or doctorate program for nurse anesthetist's students from disadvantaged backgrounds.
Federal Student Aid (FAFSA) is for needy students, and it is based on financial information provided by the student and their family. Applications are found at the student financial aid office.
The NHSC Loan Repayment Program provides loan repayment for those medical personnel that work in a NHSC site. The amount of money paid depends on the score of the HPSA site and the number of hours the individual provider works weekly. They must serve at that site for at least two years. Nurse Corps has a loan repayment program, which pays off 60 percent of unpaid student loans in just two years and an additional 25 percent the third year for those nurses serving in America's neediest communities.
There is also a State Loan Repayment Program that is federally funded for approximately 30 participating states, and you would have to check the map to see if your state is included.
CRNA Licensure and Job Availability
The National Board of Certification & Recertification for Nurse Anesthetists administers the certification exam. New graduates can take the Self–Evaluation Examination, which is offered year-round. Applicants can apply for the examination online, and the Program Administrator will upload the PDF files of the Transcript of Student Record and Authentication of Candidate ID Forms for eligible students.
The graduate's unrestricted nursing license and their ACLS/PALS must be current. When everything is complete the graduate will receive an email saying their application is ready to review, sign and pay, which can be done via a credit card or PayPal. Once this process is complete the applicant status will change to Pending Review and then processed, which takes 2 to 4 weeks.
The NSPM certification exam consists of 150 multiple-choice questions and 2-3 scenario items. The allotted time is four hours. The NBCRNA is currently revising the examination, and the total cost has not been determined.
CRNAs must be recertified every two years, which includes meeting practice requirements by obtaining a minimum of 40 continuing education credits.
Jobs for Nurse Anesthetists is are plentiful. The manpower shortage that is currently being experience is expected to last well into the next decade. Rural areas, and underserved areas in inner cities are experiencing the worst shortage, as residents do not have health care due to lack of healthcare staff.
The average annual wage for a CRNA is $157,690. There are 36,000 CRNAs nationwide. Outpatient care centers, general surgical hospitals, dentist offices and specialty hospitals tend to pay higher salaries. Obviously your education and years of working in a critical care area will impact your starting salary.
Malpractice insurance is essential. As a nurse anesthetist you literally have the life of your patient in your hands. Of course, you do not have to do anything wrong in order to get sued, so protection is the best course of action for your career. Your employer will have malpractice insurance, which may not necessarily fully cover you. It is important to understand what protection you have with a malpractice policy, and the AANA Insurance Services explains that clearly.
Take a moment to request information from CRNA programs today, in order to learn more about how you can enter this exciting and rewarding nursing field!
<!- mfunc feat_school ->
Featured Programs:
Sponsored School(s)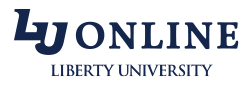 <!- /mfunc feat_school ->