Clinical Nurse Specialist
A Clinical Nurse Specialist (CNS) has a very unique, multifaceted role due to the variety of areas for practice. These Advanced Practice Registered Nurses (APRNs) have completed their master's degree, and are prepared to serve as clinical experts and leaders within the nursing profession. Returning to school for a Master's degree in a Clinical Nurse Specialistprogram may offer new job opportunities, enhanced practice abilities and a newfound sense of autonomy. Becoming a CNS can give you a new sense of satisfaction in your chosen profession, as you will have a nursing role that affords you a high degree of influence and independence.
CNS's are similar in respect to Nurse Practitioners (NPs), in that you have the opportunity to provide care for patients across the life cycle, from newborns to the elderly, across a wide variety of conditions. There is a difference, however, between these Master's in Nursing program outcomes. An NP gives direct care to a patient, while a Clinical Nurse Specialist not only provides care, but also consults and shares expert knowledge with other nurses.
One of the main goals of MSN programs that lead to a CNS role is to improve the quality of care that is provided in our nation's healthcare facilities by means of utilizing specially educated nurses to mentor other nurses. The nursing staff will look to the CNS for guidance in their practice. Typical roles of the CNS include clinical practice, teaching, research, consulting and management. A Clinical Nurse Specialist Master's program focuses on improving nursing knowledge in three areas: interventions with patients and their families; nursing management; and nursing and healthcare administration.
If you are the type of nurse that enjoys hands on patient care, solving complex problems, and the challenges associated with a role in leadership, getting your MSN to become a Clinical Nurse Specialist may be a great fit. There are several RN to MSN and traditional Master's of Science in Nursing programs across the country to meet your educational needs. Select those schools from our site that offer the CNS programs you're interested in start!
Clinical Nurse Specialist Programs
Clinical nurse specialist programs may be a Master's degree on a university campus, an RN-MSN program or an online program. Universities vary in their admission requirements, and a student's character, seriousness of purpose and the range of their extracurricular activities are often considered when enrollment and admission is selected.
The typical criteria for admission to a CNS Master's Program includes:
Bachelor of Science degree in nursing
GPA minimum of 3.0 from an accredited college or university
Certified official transcripts from all undergraduate or any graduate work
GREs scores within the last five years, particularly if their GPA is 2.69 or lower
A personal statement that includes future goals
Three letters of recommendation, one from an academic advisor and one professional supervisor
Community service and professional commitment
Two prerequisite courses must be completed, which include Statistics and Health assessment
Some universities require 2000 hours of recent clinical nursing experience prior to the first practicum
A completed application with the appropriate fee, which is typically $50 to $75
Universities offer different Clinical Nurse Specialist Tracks, therefore curriculum will vary depending on the route you choose. For instance, Loyola University of Chicago offers CNS tracks in the following specialties: Adult Gerontology Clinical Nurse Specialist; Adult–Gerontology; Acute Care; and Clinical Nurse Specialist in Oncology. MGH Institute of Health Professions in Boston offers the following CNS programs: Acute Care CNS; Adult Primary Care CNS; Family CNS; Gerontology CNS; Pediatrics CNS; Psychiatric/Mental Health CNS; and Women's Health CNS. As you can see, the options for study are diverse, and if you find the role of CNS fitting, you can likely find a specialty population that fits your interests as well!
The core curriculum for most Clinical Nurse Specialist programs is quite similar, and most of these MSN programs can be completed in around 15 months, with approximately 500 clinical hours required. The basic curriculum to earn your Master's degree as a Clinical Nurse Specialist includes:
Philosophical, Theoretical and Ethical Basis for Nursing
Applications of Research to Practice
Context of Healthcare for Advanced Practice Nursing
Statistical Literacy and Reasoning in Nursing Research
Physiological/Pathophysiological Basis for Advance Nursing Practice I
Clinical Pharmacology
Health Assessment and Measurement: Adult/Geriatric Variations
Health Assessment and Measurement: Pediatric Variations
Advanced Health Assessment and Measurement
Specialty Courses that can be chosen, and which depend on your focus can include:
Health Promotion & Disease Prevention
Human and Family Development through the Lifespan
Program Development and Evaluation in Health Care
Adult/Gerontology CNS I, II, III
If you have a diploma or an Associate's degree in nursing from an accredited program you can enter into a RN-to-MSN program, which is a fast track option to become a Clinical Nurse Specialist. This program is offered at many nursing schools in both online and hybrid formats, with clinical requirements included. Students must typically complete a total of 134-149 credits of prescribed coursework, and clinical education is focused on a chosen area of study. Thirty credits are awarded for the RN licensure, and you must generally have a GPA of 3.0 from all previously attended colleges.
The transitional nursing courses for a RN to MSN Clinical Nurse Specialist program may include:
MSN CNS Adult/Gerontology Health
MSN CNS Pediatrics
MSN Health Services Administration
MSN NP Family Health
MSN NP Adult/Gerontology Health
You will have to complete your non-nursing prerequisites, somewhere between 12-16 credits of Undergraduate Nursing Coursework and between 6–9 credits of graduate nursing courses before you can be approved to officially enter this type of graduate degree program.
Several universities offer scholarships for CNS students. For example, University of Massachusetts Amherst, The College of Natural Sciences gave more than $200,000 and scholarship aid to deserving students. Scholarships are designed to recognize the hard work in academic success of their students and to assist them with the expense of their education.
The American Association of Colleges of Nursing list numerous scholarships, Loan repayment and forgiveness programs. The Robert Wood Johnson Foundation seeks improvement in health care for all Americans by awarding numerous grants across the United States.
All universities have an office of financial aid, and they encourage students to complete the Free Application for Federal Student Aid (FAFSA). This program evaluates the eligibility for need-based aid. Employed nurses may also get tuition reimbursement from hospitals providing they have a GPA of 2.5 or sometimes 3.0.
The U.S. Department of Health & Human Services offers loan repayment assistance for healthcare providers who work in areas with health professional shortages. They can receive up to $50,000 in exchange for two years of service if they practice in one of these areas. Nurse Corps is another loan repayment program for nurses who work in hospitals and clinic in underserved areas of the United States. They reward these nurses by paying off 60 percent of unpaid student loans in a two year period of time.
Clinical Nurse Specialist Certification
Once you have graduated from a CNS Master's Program, the American Nurses Credentialing Center offers you a certification examination. To apply for this certification you must complete an application, have an active RN licensure, and submit your final degree with conferred transcripts and a Validation of Education Form signed by your faculty. The examination is computer based and consists of 25 pretest question that are not scored, and 150 scored questions. American Nurse Association members pay $270, non-members pay $395 and members of the National Association of Clinical Nurse Specialists pay $340.
The Clinical Nurse Specialist certifications that are available include:
Adult Health CNS
Gerontological CNS
Adult-Gerontology CNS
Home Health CNS
Adult Psychiatric-Mental Health CNS
Pediatric CNS
Public/Community Health CNS
Child/Adolescent Psychiatric-Mental Health CNS
CNS Core
Diabetes Management – Advanced
There is a particular way for CNS to display their credentials. The order is the highest earned degree is first, then licensure, state designations or requirements, national certifications, awards and honors and other recognitions.
Work as a Clinical Nurse Specialist
As of May 2013 the average annual salary for a Clinical Nurse Specialistis $68,910; however, salaries vary by a number of factors, such as the amount of clinical experience, the type of certification, the employer and location. Specialty hospitals and outpatient care centers tend to have higher salaries. Clinical Nurse Specialist are in high demand and CNS jobs are expected to grow by 19 percent between 2008 and 2018.
As a Clinical Nurse Specialist, you should consider obtaining malpractice insurance, despite the fact that your employer may also have this insurance. Your employer's insurance may not cover you completely in a lawsuit, and malpractice insurance protects you and your assets.
CNSs have many opportunities to help other nurses preform in a safe, efficient manner, develop new ways to handle procedures and generally improve the quality of patient care. They are respected by their peers, and the higher salary is also a plus. Take time to check the CNS programs in your area at accredited universities, whether it is attending school on a campus or getting your master's degree online. The effort will pay off in career advancement.
<!- mfunc feat_school ->
Featured Programs:
Sponsored School(s)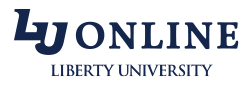 <!- /mfunc feat_school ->