Certified Nurse Midwife
If you are interested in becoming a Nurse Midwife by getting your Master's degree, you likely already understand the significant difference you can make in the lives of women and their infants. The very term midwife reflects one on one care for a woman and her reproductive needs. Certified Nurse–Midwives (CNM) are Registered Nurses that have completed an accredited Masters level program and become certified as a Nurse Midwife through the American College of Nurse–Midwives (ACNM).
Scientists have concluded through healthcare studies that nurse–midwife/physician teams have significant advantages over physicians alone when it comes to caring for mothers and babies. This collaborative team incurs lower healthcare costs, lowers and for mortality rates and maintains higher infant birth weights. In addition, women who use nurse midwives have less need for an episiotomy, anesthesia or cesarean sections.
Nurse–midwives also have a 5 to 6 percent lower cesarean birth rate, which is comparable to Europe. The average in the U.S. is 20 percent. One of the pleasures of being a nurse midwife is being able to treat a woman over the course of her pregnancy, so patients can make more informed decisions about their health care. You can prepare them to expect a safe and satisfying birthing experience, teach them the best way to cope with the pain of delivery and offer guidance concerning nutrition, newborn and postnatal care.
If you talk to an experienced Certified Nurse Midwife, they will often share their first experience of delivering their first infant. They have great personal satisfaction with their jobs and pride from a job well-done. Nurse Midwives are generally well-respected in the healthcare community. If these sound like options you, too, would like to enjoy, take some time to contact the nursing schools that offer Midwifery programs to learn more.
Nurse midwives who work for physicians in their office also provide regular gynecologic care, which includes breast exams, pap smears, childbirth methods and infant health. Of course, reproductive health care is one of the main focuses of a CNM's practice. Certified Nurse Midwives can prescribe medications, treatments, medical devices and diagnostic measures in the U.S., but the scope of practice may vary from state to state.
Some nurse midwives are employed in OB-GYN Clinics, Public Health Clinics, Birthing Centers and neonatal units in the hospital, or they may work strictly in the labor and delivery area.
Curriculum for Certified Nurse Midwife Programs
The midwifery education programs that are accredited by the American College of Nurse–Midwives provide all the necessary education for graduates to be eligible to take the certification exam offered by the American Midwifery Certification Board to become Certified Nurse–Midwives (CNMs).
Required education necessary to become a Certified Midwife is a three-year program which provides nurse midwifery education to the Bachelor's prepared nurse applicant. There are also bridge programs for an Associate's degree nurse to complete a BSN and a graduate degree in one seamless process.
Admission requirements typically include:
Completed application and fee
Some universities require a written goal statement addressing specialty selection
Official transcripts from your BSN degree and any other accredited college transcripts with a GPA of 3.0
GRE exam score taken within the past five years with the OHSA recommended score minimum of 500 in verbal and quantitative and a 4.0 for the minimal analytical writing score
Three letters of recommendation from an academic, professional and personal source
Required courses that must be completed are statistics and anatomy and physiology
There are several accredited universities that have nurse midwifery programs. For instance, Emory University's program requires 51 credit hours (four semesters) and is ranked as one of the top programs by the US News & World Report. Like most universities, their program is designed to provide nurses with practitioner skills in antepartum, postpartum, family planning and other aspects of woman's health care. They offer full-time and part-time programs.
The curriculum includes:
Semester I – 12 credit hours
Becoming an APRN
Optimal wellness
Advanced Health Assessment
Research and Evidence – Based Practice
Leadership for Health Professions
Semester 2 – 14 credit hours
Management of Acute and Chronic Illnesses
Advanced Physiology/Advanced Pathophysiology
Advanced Pharmacology
Nurse Midwifery I
Semester 3 – Summer, 12 credit hours
Nurse Midwifery II
Mental Health Issues and Advance Practice Nursing
Healthcare Quality and Patient Safety
Semester 4 – 13 credit hours
Palliative Care across the Spectrum
Nursing Midwifery III
Becoming an APRN
Genetics
Embryology
The integration of the clinical experience occurs during the final semester, and an example of a clinical rotation at a university includes:
Rotation 1 – 16 hours in an office setting
Rotation 2 – 16 hours in an office setting plus 48 hours in a primary care setting
Rotation 3 – Minimum of 24 hours that focuses on deliveries with a CNM
Rotation 4 – Minimum of 40 hours with a CNM in full-scope midwifery practice
The final clinical assignments consist of a minimum of 8-10 weeks of full-time clinical midwifery practice, and students are strongly discouraged from maintaining an outside work schedule during this time.
University credit hours required for a Master's degree in nurse midwifery range from 49 to 51 credit hours, plus 600 on-call clinical hours.
The numerous RN to MSN programs are designed to bridge Associate Degree nurses directly to a Bachelor of Nursing in Science and a Master of Nursing degree for the nurse midwifery program. The admission criteria include graduation from an Associate's degree with a GPA of 3.0 and completion of prerequisite courses. The following courses must be completed before entrance into most RN to MSN programs.
Human Anatomy and Physiology (6-8 semester hours)
Microbiology
Statistic
Ethics
Nutrition
English
Math
Humanities/Social Sciences (12 semester hours)
After completion of these courses the nurse can enter the RM-MSN program. The program of study after admission to the BSN and MSN initially completes BSN courses, then the MSN courses listed above. The number of required credit hours can vary between universities, but 84 credit hours is about the average number required for an RN to MSN in Midwifery program.
Many colleges and universities offer scholarships for bright scholars and minority students with low incomes. The American College of Nurse–Midwives offers several scholarships and awards for education, which include:
Basic Midwifery Student Scholarships based on academic performance, financial need and leadership potential.
Glaxo SmithKline offer a Basic Midwifery Student Scholarship
Edith B. Wonnell CNM Scholarships are awarded to the student midwives who intend to work in an out-of-hospital setting, such as in a birth center or home birth setting upon graduation.
ACNM Foundation Memorial Scholarship has the same criteria as the Basic Midwifery Scholarship.
All students are encouraged to complete the FAFSA by the college office of financial aid as the students are assessed by the financial information for the student and their family. The Pell Grant is the most common.
Loan repayment programs are also very helpful for students that graduate owing student loans. The NHSC Loan Repayment Program pays 60 percent of the loan in two years if the nurse is working in a HPSA site. The amount they receive is proportionate to serving on the site for two year and also the number of hours worked.
There is another State Loan Repayment Program that provides cost-sharing grants, which are available in 30 states that are federally funded. Check the map to see if your state is included in this program.
Nurse Midwife Job Availability, Licensure and Salaries
The American Midwifery Certification Board (AMCB) offers two types of certification and one is the CNM, which is a certified nurse with a Master's degree. The other is a CM (Certified Midwife), for those who do not hold a Master's degree and are not nurses. Upon completion of a Master's in Nursing in Midwifery program you will be eligible to test for certification as a Certified Nurse Midwife (CNM)
The eligibility requirements for testing are:
An active RN license
Satisfactory completion of a nurse midwifery program (a Master's degree is required to sit for the CNM exam) accredited by or with pre-accreditation status from the ACMN
Completed application and a $500 certification examination fee
A computer–based certification examination
You will be a Certified Nurse Midwife once you pass the exam. The certification expires on December 31st of the fifth year following the date of issue. To renew the certification you must complete the Certification Maintenance Program, which is designed to assist CNM's to maintain competence. The renewal fee is $65.
The annual average salaries for CNMs nationwide is $92,230. Salaries depend on the nurse midwife's years of experience, the area of the country and if they work for an institution or in a private practice. Salaries tend to be higher in hospitals, outpatient care centers and in physician offices. There are 5,460 nurse midwives in the U.S. and the need is expected to continue to grow. Certified nurse midwifes also work in clinics, private practices, in some have opened their own practices.
Nurse midwifes are making a huge difference in the lives of many women and children across the nation. There are not many jobs as exciting as helping a new life enter this world, and most nurse midwives enjoy their work and their excellent salary. Nurses working in this area strengthen the nursing profession as a whole, and represent the independent nature of well educated nursing professionals.
If you are ready to start planning your education to become a Certified Nurse Midwife, take some time to request information from the schools that offer this type of Master's in Nursing degree today. We support you in your efforts to improve health, and encourage you to research schools thoroughly, in order to find the program that is right for you.
<!- mfunc feat_school ->
Featured Programs:
Sponsored School(s)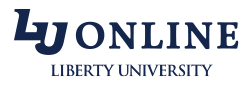 <!- /mfunc feat_school ->