Public Health
A Master's degree in Community/Public Health Nursing prepares the nurse for advanced practice as it focuses on health promotion and disease prevention. The nursing students learn to understand the health needs of select populations in the community context, and they study epidemiology. They will plan community/public health programs and complete evaluations. In addition, Public Health Nurses learn to write grants and public messages that promote health. They will have the skill to complete an analysis of an organization, determining optimal routes to provide services that improve the health of communities.
Public Health Nursing programs teach the nurse to systematically preserve, protect and improve the health of the entire population, which covers disenfranchised community groups and people that have adequate funds to meet their healthcare needs. They prevent and control communicable diseases, injuries and work to prevent disabilities. They promote health status improvement for everyone with universal access to preventative services.
Once you graduate, you will be eligible for certification as a board-certified Advanced Public Health Nurse. Some of the daily duties include implementation of core public health principles, and your practice will take you into a variety of settings quite often, which include local and state health departments. If you are ready to explore your options to become a Master's prepared Public Health Nurse, take a look at the schools and nursing programs on our website. Once you have an idea of the nursing schools with Public Health Master's degrees that interest you, request additional information to start gathering what you need to make a decision about where to attend.
The main challenge for the Public Health Nurse is incorporating public health care principles with nursing knowledge and skills to offer preventive and protective health services that are beneficial to communities. Public health nurses are evermore necessary due to the aging population, the increasing chronic disease conditions patients experience and the rising cost of healthcare. A Public Health Nurse's duties may vary greatly from one assignment to the next one since they are dealing with a variety of community groups.
Public health nurses may practice as a generalist who covers all areas of public health, or they may specialized in such things as communicable diseases, homelessness & social medicine, maternal–child health and emergency preparedness.
One aspect of their job is the development of public health policies as they work to support the development of healthy communities. Their duties include health promotion, disease prevention and providing educational programs. They also facilitate the delivery of programs, such as immunizations, screening programs for TB, hypertension, breast cancer and many other diseases. They often manage and supervise other nursing teams. They are advocates for their clients as well. One of the unique features of this position is the diversity of the role from one day to the next.
If you have leadership abilities and enjoy coordinating groups, as well as providing direct nursing care, public health nursing may meet your career abilities. There is also a high degree of variety in Public Health, as you may visit and provide healthcare services to a new mother one day, an elderly patient the next, and a group of elementary school students the next week.
The following personal characteristics for community health nurses include:
Flexibility and adaptability
Physical and emotional stamina
Good communication skills
Critical thinking and problem–solving skills
Ability to motivate people
Able to work well with individuals, families and groups from diverse social and cultural backgrounds
Ability to react quickly and effectively to unexpected or unusual situations
Ability to work independently, as well as, in a team environment
Ability to supervise paraprofessional and non–professional staff
When you complete your Master's level public health nursing degree, you will have the ability to assess the needs of individuals, families, groups or communities throughout the lifespan. This is a very exciting field with a variety of duties, which will never leave you bored.
Curriculum for Public Health Nursing Programs
Universities and colleges have on campus programs, online programs and RN to MSN programs in Public Health available across the country. One example is John Hopkins University as they offer a Public Health Nursing Program that can be attended full-time or part-time.
They also offer an RN to MSN program and an online program for a Master's degree in Public Health Nursing.
The program requirements to be accepted in this program include:
Bachelor of Science degree in nursing
Scholastic GPA of at least 3.0 from an accredited college or University
GRE scores within the past five years
Demonstrated commitment to nursing practice and scholarly pursuit
Community service and professional commitment
Interview with faculty member
Written expression of goals
Letters of recommendation
Applicants must submit evidence of current nursing license and student must obtain a Maryland RN license
John Hopkins University also has required prerequisite courses that must be completed before entry into the MSN program, which include:
Undergraduate Statistics – Taken at John Hopkins University nursing
Information Technology in Nursing
College level course in Quantitative Science
General Biology
Health Related Science
The full curriculum includes:
Philosophical, Theoretical, and Ethical Basis for Nursing
Applications of Research to Practice
Context of Healthcare for Advanced Practice Nursing
Statistical Literacy and Reasoning in Nursing Research
Environmental Health
Epidemiology
Theory and Practice of Public Health Nursing – Didactic
Population-Based Public Health Nursing Interventions.
Public Health Nursing Theory & Practicum (a clinical component)
Public Health Nursing Leadership & Management, Mike
Public Health Nursing Leadership, Management & Evaluation Capstone Practicum (a clinical component)
Program Development and Evaluation in Health Care
There are also 4 to 5 credits of required electives
At the conclusion of the program the clinical hours must equal 500. The total credit hours range from 43 to 46. When you graduate you are eligible to take the national certification exam to earn the credential Advance Public Health Nurse Board Certified (APHN-BC) offered by the American Nurses Credentialing Are (ANCCC).
Many universities offer scholarships or grants based on extraordinary performance or to student who demonstrates financial need. For instance, John Hopkins University offers a merit-based scholarship for Master's level nursing students who have demonstrated academic excellence, leadership capabilities and extracurricular involvement. This scholarship is renewable, providing the student continues their good academic standing.
Colleges or universities have a financial aid office, and if you need financial help. They will encourage you to fill out the FAFSA worksheet. This is a federal program that will assess the student's income and the income of their parents. If they fall into the lower income category, the Pell Grant is frequently given.
The Health Resources and Services Administration has a Nursing Student Loan program, which provides long-term, low interest rate loans to needy students in nursing programs. Nurse Corps has a loan repayment program for nurses that are committed to caring for underserved people in hospitals or clinics in needy communities across United States. If the nurse works for two years in one of these areas, 60 percent of their loan will be paid off, and an additional 25 percent of the original balance is an option for a third year of service.
Job Availability, projected Growth and Salary Information & Licensing for Public Health Nursing
The certification process is changing this year for Advanced Public Health Nursing. No exam will be necessary after July 2014, but the certification will be completed through a portfolio. The cost for an American Nurses Association member is $470, and a non-member is $525. An American Public Health Association–Public Health Nursing Section member is $470.
Eligible applicants submit a portfolio online to document their specialized knowledge, understanding, skills and application of professional nursing practice and theory. Four domains of practice must be articulated. A team of experts evaluate the portfolio for adherence to the required criteria described in their specialty. If the requirements are met the Advanced Public Health Nursing-Board Certified (APHN-BC) will be awarded. This is good for five years.
As of 2012 the Bureau of Labor Statistics list the average annual salary of a public health nurse at $85,580 annually. The public health nurse is lumped in with Medical and Health Services Managers at the Bureau of Labor Statistics, since they have a Masters level degree. The Public health nurse's job outlook is excellent as they are expected to increase 19 percent faster than other types of jobs.
According to the, Robert Would Foundation Public Health Nurses have high job satisfaction; however, many state health departments are still struggling to fill vacancies. There is certainly job security with this position on a local, state or even international level.
The Career Services office, specifically the Bloomberg Schools Office of Career Services offer career counseling, help to prepare a public health resume, and they have a large public health jobs and internship database.
Public health nursing is a very fulfilling career, and there are numerous paths you can follow according to your personal interest. If you think this is a fulfilling career choice; then, pick a path that works for you to complete your Master's degree by contacting the schools on our site.
<!- mfunc feat_school ->
Featured Programs:
Sponsored School(s)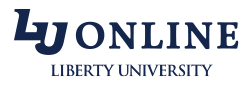 <!- /mfunc feat_school ->