Nurse Practitioner
What is a Nurse Practitioner (NP), and what is required to become one? A nurse practitioner has completed their Master's degree as a Nurse Practitioner and passed the NCLEX-RN test for licensure. Nurse practitioners are qualified to perform an array of healthcare services, which include:
Diagnose acute and chronic diseases and conditions
Treat medical problems
Order and interpret medical tests
Perform minor surgical procedures
Prescribe medications
Provide patient education and counseling
The scope of practice laws for Nurse Practitioners are spelled out by the state where you will work. The American Association of Nurse Practitioners displays a map on their website that is a reference to the guidelines by each state, and it should be noted that these regulations are changing day by day in response to new legislative efforts across the country.
There are a variety of environments to choose from for a Nurse Practitioner. In addition to hospitals and physicians' offices, there are long-term care facilities, hospice and palliative care services, government and community agencies, schools, and private homes that are viable practice settings within the healthcare landscape. If you work as a Nurse Practitioner in a physician's office you will perform exams on both sick and well patients. You will also have privileges to admit and discharge patients to the hospital and other care facilities.
Nurse Practitioners (NPs) are unique in their nursing approach to treating patients, as it is not a disease-based approach like a doctor uses, but a nursing approach that focuses on the whole patient. They teach their patients how to stay healthy. However, most nurse practitioners also collaborate with physicians, and physicians also collaborate with NPs. This collaboration is beneficial to the patient as they receive prompt attention, which improves patient outcomes and patient satisfaction.
As an NP, you can provide primary care to adults, children or whole families. You also have the option of working in a specific area of medicine, such as dermatology or oncology. This job is intellectually stimulating, and you feel a real sense of satisfaction by helping people each day. There are such a wide variety of patient populations, care settings and health systems that you can specialize in as a Nurse Practitioner, that the options for schooling are diverse and cover a great many foci.
As a Nurse Practitioner the bulk of your day will be spent interacting with patients, their families, colleagues and administrators. Hospital work requires being able to spend a great deal of time on your feet and being comfortable lifting, bending and performing procedures. There are some jobs that require on-call time, working nights and weekends or you may work a regular business hour day.
A survey completed in 2013 during a nurse practitioner conference held in Las Vegas found that Family Nurse Practitioners, specifically, were the most professionally satisfied healthcare workers in the United States. This detailed survey estimates 1,000 nurse practitioners complete their master's degree each year. NPs have prescriptive privileges in all 50 states and controlled substances privileges in 48 states. Females make up 96 percent of Nurse Practitioners, but that number will likely even out over the next decades. Approximately 88 percent of NPs are focused on primary care, and 18 percent practice in rural areas, making this route extremely important.
Curriculum for Nurse Practitioners Programs
Admission requirements to most universities for a Master's degree program as a Nurse Practitioner are similar between colleges. They include:
Bachelor's Degree in Nursing
A current RN license
Original transcripts from all previous college course work with a GPA of 3.0 to 3.3
Two or sometimes three letters of reference, at least one academic and one professional
A well written personal statement of your goals
GREs are often not required
Completed application with fee
For the RN to MSN bridge program the applicant must have graduated from an accredited University and have their RN license or be eligible for licensure. They must have completed the basic nursing program prerequisites of 30 credits, which include:
Anatomy & Physiology I & II
Microbiology
English
Social science, including Psychology
Liberal Arts Sciences (6-9 credits)
If you have a Bachelor's degree in another field, you must complete the following Bachelor's degree level courses to fulfill the undergraduate nursing prerequisites. These include:
Basic Health Assessment
Basic Statistics
Management in Nursing
Research
Community Focus Nursing
Once the Bachelor's course requirements are complete, the graduate level classes for the Nurse Practitioner program begin. This curriculum is similar in most universities and may include any or all of the following courses:
Ethics and Public Policy and the Health Care System
Research Principles for Evidence – based Practice
Writing Workshop
Advanced Health Assessment – Lifespan
Advanced Physiology and Pathophysiology
Advanced Pharmacology
Theoretical Frameworks and Application to Nursing Care of Families
Pediatric Primary Care I
Evaluation and Management of Common Health Problems of Adults
Primary Health Care I, II
Woman's Health Care for the Primary Care Generalists
Nursing Elective
Following graduation, the American Nurses Credentialing Center awards the primary care certification once you have passed the certification examination.
The American Association of Colleges of Nursing offer several scholarship programs, which may be based on exceptional nurses who have disabilities or Nurse Practitioner students who show exceptional academic or leadership achievements. There is also a NURSE Corps Loan Repayment Program for nurses who work in critical shortage areas for two years, and they will receive 60 percent of their outstanding loan.
The National Health Service Corps is a competitive program for clinicians working at approved NHSC facilities full-time with a two year commitment. They may receive up to $50,000 to repay their student loans.
New students should go to the financial aid office at their University to get more information and to fill out a FAFSA application. Their financial status and the financial status of their parents will be evaluated to see if the student qualifies for a grant. The Pell Grant is the most common. There are available loans for disadvantaged students, which provide long-term, low interest rate loans to full-time financially needy students.
Many hospitals also have tuition reimbursement; therefore, if you plan to work while going to school part-time your tuition may be reimbursed if you have a GPA above 2.5 or 3.0.
Family Nurse Practitioner Job Availability, Projected Growth and Salary Information
A nurse practitioner's median annual salary is $95,070 according to the Bureau of Labor Statistics. The salary range for NPs is based on where you live, years of experience and particular specialty areas. The higher-paying NP jobs are found in specialty hospitals, outpatient care centers and general medical and surgical hospitals.
Malpractice insurance is essential for Nurse Practitioners as they work on the frontlines of primary and acute care in a variety of settings. Remember that you do not have to do something wrong to get sued. If you are working for any healthcare facility they will have malpractice insurance, but it may not cover you completely. Practicing without this insurance is a risk that may not be worth taking, so it's important to research this aspect of Advanced Practice Nursing early on.
The ANCC's Certificate program demonstrates the nurse's expertise in their specialty, which validates their knowledge to employers and patients. Passing the exam also empowers nurses with pride and professional satisfaction.
To be eligible to take the certification examination you must have an active RN license in a state or territory of the U. S., a Master's degree from an accredited Nurse Practitioner program, along with a minimum of 500 faculty–supervised clinical hours. Applications must include your final degree, college transcripts, Validation of Education Form signed by your faculty, along with a completed application and the fee.
There are three comprehensive graduate–level courses also required to test for this certification:
Advanced physiology/pathophysiology, including general principles that apply across the life span
Advanced health assessment, which includes assessment of all human systems, advanced assessment techniques, concepts and approaches
Advanced form of ecology, which includes pharmacodynamics, pharmacokinetics and pharmacotherapy duty of all broad categories of agents
In addition, you must have studied content in health promotion and/or maintenance and differential diagnosis and disease management, including the use and prescription of pharmacological and nonpharmacologic interventions.
If you are a member of the American Nurses Association the credential cost is $270; if you are a non-member the cost is $395; a member of the American Association of Nurse Practitioners pays $340; and a member of the American Association of Nurse practitioners student members pay $290.
The ANCC certificate must be renewed every five years. This renewal provides evidence to the public that the nurses meeting the requirements for continued competence by updating their knowledge, and it shows a lifelong commitment to learning. NPs must have at least 25 contact hours of pharmacotherapy duty to fulfill their category one requirements. The required continuing education hours for the five-year period is 150. You must have also completed a minimum of 1000 practice hours in your certification role. The renewal fee is $125.
Nurse practitioners have unique careers as they work independently with a variety of people and diseases. The advantages of becoming a NP include the autonomy of the job, the job satisfaction and the potential for a comfortable salary. You will also be fulfilling an important role in the healthcare system overall, as you will be providing essential services in your chosen specialty. To learn more about options for study, and all of the specialty routes that you can take to become a Nurse Practitioner, look over our site thoroughly and request information from the schools that interest you.
<!- mfunc feat_school ->
Featured Programs:
Sponsored School(s)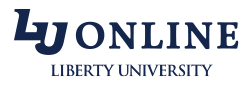 <!- /mfunc feat_school ->