Clinical Nurse Leader
The American Association of Colleges of Nursing (AACN) in collaboration with nursing leaders from the practice environment have developed a new nursing role called the Clinical Nurse Leader (CNL). The purpose in creating this Advanced Practice Nursing specialty was to improve the quality of patient care and to find the best prepared nurses with the competencies necessary to thrive in the health care system. This is one of the newest roles in the nursing profession, and is a great Master's in Nursing route if you are prepared to lead the next generation of nurses into the future.
How does a Clinical Nurse Leader fulfill this role? These nurses incorporate the care for a specific set of patients, which includes overseeing the medical team they are working with. The team can include doctors, pharmacists, nurses, nurse practitioners, social workers, and the clinical nurse specialist. The CNL helps to integrate the latest technologies and innovations for each patient to receive the best possible care.
A Clinical Nurse Leader is often known as an advanced generalist, which means this nurse has advanced knowledge and education in general medicine as opposed to one primary discipline. The duties of a CNL include; determining a patient's treatment plan, collecting and evaluating that patient's treatment results and overseeing your patient's medical team.
Some of the personal characteristics for this job include being research-oriented, having managerial skills, being well structured and organized, adopting a multifaceted approach to care and using patient-facing techniques. Utilizing patient-facing techniques has a significant impact on patient satisfaction; plus, it improves clinical outcomes.
The CNL role is not really one of management or administration, but a CNL is a leader in healthcare delivery across all clinical settings. They function as part of an inter-professional team through communication, planning and implementing care directly with the other team members. Collecting and evaluating patient outcomes and assessing cohort risk are part of the CNL role, and they have the authority to change care plans when necessary.
To become a CNL a master's degree is necessary, so if you are interested you will want to seek an accredited university that offers a CNL program. You can find a full listing of Clinical Nurse Leader Master's programs on our site, and we encourage you to contact the schools you are interested in to learn more about this exciting new role in nursing!
Curriculum for a Clinical Nurse Leader
Many schools across the nation, including The University of Virginia, have Clinical Nurse Leader MSN programs; however, admission to these schools of nursing are often competitive and each portion of your application will be evaluated intensely. There are two CNL routes available with The University of VA's Master's in Nursing programs, one for the BSN to go directly into the MSN program and one for an ADN or a non- nurse with a Bachelor's degree in another area. While this is not the only CNL program available, most programs do follow a similar structure, details of which are outlined below.
The applicant must submit a completed application, including:
Proof of a BSN degree or an ADN degree or diploma from a regionally accredited school with a BA/BS degree in another discipline
Have a minimum GPA of 3.0
Completed a college–level course in statistics within the past five years
Submit three satisfactory academic and professional recommendations
Submit a copy of your resume and/or curriculum vitae
Be actively licensed as a RN in the U.S., with eligibility to transfer your license to Virginia
Be available for an interview if requested
International applicants have additional admissions requirements
The GRE test is optional for applicants to the traditional MSN program
Admission to the RN to CNL Program has the following requirements:
Undergraduate GPA of 3.25 or higher
Prior experience in quality improvement projects through their place of employment, volunteer care activities or in team leadership
Possess excellent writing skills
The University admits students into a 34–41 credit hour program leading to a Master's Degree in Nursing. Students may enroll full-time or part-time. Part-time students complete their MSN in 24 months. Graduates with an unencumbered RN license are eligible to take the Clinical Nurse Leader certification examination upon completion of the program.
The curriculum for the BSN graduate includes the following courses:
Advance Pathophysiology
Epidemiology and World Health (online)
Care Environment Management I, II
Theory and Evidence-based Practice
Culture and Health
Health Policy: Local to Global
Leadership Seminar
Nursing, Ethics, and the Larger Healthcare Arena
CNL in the Health Care System
CNL Capstone Practicum
The credit hours for these courses total 35 and 280 clinical hours are required. The only additional courses for the Post–ADN nurse with a BA/BS degree is a pathophysiology course online and Clinical Practice & Decision–Making Community Health.
There are several online CNL programs in accredited universities across the U.S. as well. The University of South Alabama, College of Nursing offers an online program. They describe the multifaceted roles of the CNL as encompassing clinical practice, outcomes management, patient advocacy, education, information management, systems analysis/risk anticipation and team leadership. The online Clinical Nurse Leader Master's degree program can be completed in three or four full-time semesters with online courses, and the clinical portion of the program can be arranged in your own community in most cases. The online courses are interactive to provide opportunities for discussion, problem-solving debating and critical thinking.
Many universities offer partial or complete scholarships for Master's level nursing education. The Nurse Corps Scholarship Program has scholarships for nurses in any program for tuition, fees and other educational cost in exchange for working at an eligible Critical Shortage Facility upon graduation for two years.
The Health Resources and Services Administration provides scholarships for the disadvantaged student enrolled in nursing programs. Additionally, the Human Resources and Services Administration offers loans for disadvantaged students and nursing student loans have low interest rates.
There are also loan repayment forgiveness programs, such as the Army Nurse Corps Benefits in exchange for service in the U.S. Army. The National Health Service Corps have a loan repayment program where awardees may receive up to $50,000 in exchange for two years of service in the health professional shortage area for two years.
There is a State Loan Repayment Program, which is a federally-funded grant program to states or territories that provide cost sharing grants to assist them an operating their own state educational loan repayment programs for primary care providers working in Health Professional Shortage Areas within their state. Thirty states are involved in this program, so check the map if you are interested.
Clinical Nurse Leader – Job Availability, Projected Growth and Salary information & Licensing
There are more than 3000 CLNs certified by the Commission on Nurse Certification. This is a growing occupation, one that saves money for the hospital and improves patient outcomes.
This occupation is great for the nurse that desires to make positive changes in nursing, but still wants to work at the clinical point of care. CNL's are commonly employed by specialized doctor's offices, ERs, Nursing homes, Geriatric facilities, Healthcare facilities, Psychiatric care facilities, Community centers.
There are 39 states currently that except students into a MSN program for Clinical Nurse Leaders.
To be eligible for a CNL Certification Eligibility the candidate must be a licensed RN and have graduated from an accredited CLN Master's or Post Master's program. Being a credentialed CNL recognizes you as the important link that will improve cost benefits, care coordination, outcomes and improve quality of care.
The exam has a three hour time limit with multiple choice and unfolding case studies. It contains 140 items. There is a comprehensive review course available that reflects the official examination. The cost of the CNL exam for first time applicants is $345.00 if the exam is administered at a school of nursing and $410 is the exam is administered at a testing center. Re-testing is $200.00 less.
Once you have been certified the renewal will be required once every five years along with 50 contact hours that support CNL competencies and a professional practice minimum of 2000 hours must be completed.
The Bureau of Labor Statistics anticipates a 26 percent rise in employment for all nurses by 2020. The wages for a Clinical Nurse Leader are $66,220 annually. As 3000 CNL's are already employed, this occupation is expected to grow quickly also.
If you are considering returning to school for a master's level degree but enjoy patient care, this may be the perfect occupation for you. It allows you to make sure your patient is getting the best quality care with the most advanced technology.
<!- mfunc feat_school ->
Featured Programs:
Sponsored School(s)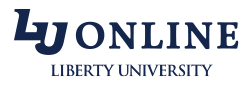 <!- /mfunc feat_school ->