Nurse Administrator
The American healthcare system is being steered in large part by nurse managers, administrators and executives, as they utilize their management and leadership skills to encourage the nursing staff to provide quality nursing care for every individual. Nursing Administrators and Executives are responsible for directing and planning activities in organizations, such as hospitals, large clinics or nursing homes.
In recent years, the role of an executive has evolved to a position of broader accountability across the healthcare continuum of patient care services. This broader accountability places the nurse executive into a senior leadership position. The major themes of this role include; collaboration, mentoring, diversity, coaching, co-creating, communications and coordination of outcomes.
Becoming a nurse administrator or executive requires a master's degree (MSN) in Administration and/or an MSN Leadership Program. Some students choose to get a dual degree with a MSN and MBA. If you are interested in joining this essential field of nursing in order to make a positive effect on the nursing profession and healthcare in general, take a look at the schools on our website. You can request information directly from schools to learn about each Master's in Nursing degree program that interests you.
The personality characteristics that are ideal for a Nurse Executive include: strong leadership skills, management skills, critical thinking, good communication skills and being able to make sound decisions. Nursing administrators or executives must serve as role models and value diversity to promote cultural competence. They serve as architects of change and as effective communicators.
They must also have strong interpersonal skills and be self-driven. Nursing leaders encourage the nursing staff to be creative in their thinking, and they serve as educators to provide growth opportunities. Although nurse executives are team leaders, they must also be team players. They must demonstrate financial accountability as well, as they are often tasked with creating and adhering to healthcare budgets and facility wide economic stability.
Nursing administrators work to carry out the mission of their healthcare organization. They often provide continuing education for their nursing staff and encourage them to join the national organizations that support the profession of nursing. One important aspect of their job is to shape the healthcare policies of their organizations, so they help the nursing staff to provide the best possible nursing care.
Curriculum for a Nurse Administrator/Executive
The university programs for Nursing Administration/Executives utilizes curriculum that draws from the disciplines of nursing, management and business, which trains students to become leaders in the development of nursing practice and leaders in staff management. Nurses prepare to become managers or nursing directors in contemporary healthcare settings. These programs offer advanced study to prepare students for frontline and middle level management and administrative jobs in the healthcare arena.
A good example of a Master of Science Program in Nursing Administration is taught at New York University (NYU).
The criteria for eligibility is similar to other MSN programs in this field and includes:
A baccalaureate degree in nursing or in a non-nursing field with an associate degree in nursing
Minimum GPA of 3.0
An active and unrestricted nursing license
Must demonstrate the ability to successfully complete all academic and clinical requirements of the master's program
A minimum of one year of full-time clinical experience as a registered nurse
Required to have taken a basic statistics and research course as an undergraduate
Submit completed application with fee
Official transcripts must be submitted from any college education after the application is submitted
GRE scores may or may not be required for this program
The NYU curriculum is typical of MSN routes that lead to an administrative role and requires 45 credit hours along with 330 clinical/practicum/lab hours.
The courses include:
Statistics for the Health Professional
Research in Nursing
Nursing Issues &Trends within the Health Care Delivery System
Population Focused Care
12 Hours of Nursing Electives in the Advanced Practice Core
Budgeting for Healthcare professionals (or an equivalent course)
Nursing Informatics: An Introduction
Nursing Administration I
Nursing Administration Theory II, III,
Nursing Administration Practicum II, III
University programs that are taught in an RN to MSN route are also available in Nursing Administration. The University of Texas at Tyler has a program that requires 23 semester hours for the BSN component and from 37 to 48 semester hours of graduate courses. The 25 hours of prerequisite courses require a GPA of 2.75 or higher to be considered for admission and they include:
Anatomy & Physiology I & II
Microbiology (with lab)
Nutrition
Lifespan Growth & Development
Introductory Psychology
When a student completes the BSN portion of the program they can enter into the master's level classes.
There are several excellent nurse administrator programs online, and one example is the Healthcare Leadership program at Vanderbilt University. This program is offered part-time and full-time. The full-time program can be completed in three semesters and has a total of 39 credit hours.
The curriculum plan includes:
Organizational Behavior
Intro to Health Informatics
Health Care Financial Management
Health Care Management of Populations
Leadership
Continuous Quality Improvement and Outcomes Measurement
Directed Reading
Management Practicum I, II
Scientific Underpinnings for Advanced Nursing Practice
Management Strategies for Health Care Systems
Advanced Practice Nurse Role Within the U.S. Healthcare Delivery System
Conceptualization & Integration of Evidence for Advance Nursing Practice
Many schools, including NYU College of Nursing, have Scholarship Officers who promote college scholarship and external scholarship opportunities to students in the nursing program. You are asked to complete both the FAFSA and the CSS Profile to be considered for the College of Nursing Scholarship. The FAFSA is a Federal Student Aid program, and your financial situation and that of your parents will be evaluated.
Several organizations also offer scholarships, such as the American Nurses Association. They have a new scholarship that provides $5000 in support to outstanding nursing students in any university nursing program. In addition, they receive support from the Johnson & Johnson Campaign for Nursing's Future to offer scholarships to underrepresented minority nursing students who are enrolled full-time in college.
The Health Resources and Services Administration also offers nursing student loans. Their program provides long-term, low interest rate loans for full-time and Part-time financially needy students pursuing a degree in nursing.
Job Availability, Projected Growth and Salary Information & Licensing for Nurse Administrators
The American Nurses Credentialing Center (ANA) offers a Nurse Executive and an Advanced Certification Nurse Executive Certificate. Once you complete your education, meet the eligibility requirements of the ANA, successfully pass the examination, you are awarded the credential: Advanced Nurse Executive–Board Certified (RN-BC).
The Advanced Nurse Executive criteria requirements include:
A current RN license within a state or territory of the U.S.
A Masters or higher degree in nursing or a bachelor's degree in nursing and a Masters in another field
Have worked in an Administrative position at the nurse executive level or a faculty position teaching graduate students executive–level nursing administration full-time for a minimum of two years within the past five years
Must have completed 30 hours of continuing education in nursing administration within the past three years, and less you hold a master's degree in nursing administration

The certification test has 175 questions, which includes 25 pretest questions that are not scored. You are allowed 3.5 hours to complete the test. There are exam prep tests and study aids available as well. The exam cost for ANA members is $270 and nonmembers pay $395.

Recertification renewal is due every five years, and you must have completed 75 accredited continuing education hours. Pharmacotherapy therapeutic hours account for 25 of the required CEUs. The skill training hours for ACLS and PALS can be used once for each recertification time. This certification will help advance your nursing career, and it will give you a sense of satisfaction.

The ANA has a standard way to list your credentials, which ensures that anyone will understand their significance and value.

The preferred order is:
The highest earned degree should be listed first
Licensure
State designations and requirements
National certifications
Award and honors
Other recognitions
The annual average salary for a top nurse executive is $101,340 as of 2012, and nurse management jobs are expected to grow by six percent. Being a credentialed nurse administrator with solid years of experience will certainly impact your annual salary. Additional education plus training will almost assuredly advance your career and your income. There are multiple jobs available due to the nursing shortage.
Although it may seem less necessary for a nursing administrator to get malpractice insurance than a nurse with more direct patient contact, that is not true. Your healthcare organization carries malpractice insurance, but may not covered, depending on the circumstances. Malpractice insurance protects your assets and gives you peace of mind.
Returning to college for a Master's degree in Nursing Administration can be well worth the time and the cost for the future of your career. This is a prestigious career and one that will never be boring. This job supports the nursing profession as a whole. New challenges, working with new colleagues and helping shape the future of nursing care is a fulfilling career, and it can also increase your income significantly. Request information from schools today to learn more.
<!- mfunc feat_school ->
Featured Programs:
Sponsored School(s)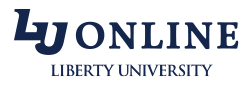 <!- /mfunc feat_school ->