Nursing Research
The Master's of Science in Nursing (MSN) programs in Clinical Research Management are attracting more health care professionals both nationally and internationally. The national Institute of Nursing Research refers to nurse researchers as nurse scientists, noting that clinical research has become a very diverse and complex industry. The role of Clinical Research Managers (CRM) is also rapidly expanding, making this a great time to earn your MSN with a research focus.
If you are interested in becoming a nurse researcher, you will be conducting research with the goal of improving the field of nursing and the care provided to patients. While this is a very detailed specialty, it can also be very rewarding. Nurse scientists and researchers make discoveries that directly impact the lives of patients and medical staff, and result in improvements to our nation's healthcare system overall. To find MSN programs that can prepare you to conduct nursing research, explore the schools on our website and contact those that have the programs you are interested in.
It is important for the nurse researcher to keep pace with all the latest developments, initiatives and innovations in healthcare science. Nurse scientists use benchmarks in order to understand where they stand, not just regionally but also nationally. When they compare their nursing achievements and quality with others, it provides them with more clarity.
Much momentum has been gained by nurse researchers as they use evidence–based nursing practice. Evidence-based research includes research findings, knowledge from basic science, clinical knowledge and expert opinions, but they must adhere to the facts.
Research has demanded changes in the education of students with more practice–relevant research and closer working relationships between clinicians and researchers. This can result in nursing care that is more individualized, streamlined and dynamic. Evidence–based nursing practice maximizes the effects of clinical judgment to define the best practices. It will keep the nursing care pace current with the latest technological advances, and it will also take advantage of new knowledge and developments.
Nursing researchers must be very competent in clinical practice and clinical thinking with the goal of lifelong learning at their core. Leadership and communication skills are essential. They must be able to work with the nursing team and inter-professional health care workers as well. They are usually confident and committed. It is important to be open-minded about professional practice, as nursing research often leads to changes in practice and modalities by which we treat our patients and organize our care.
Curriculum for Nurse Researchers Master's Programs
The University of Maryland is one of the first universities to become a research institute, and they fund some of their own research as well. They have a faculty training programs, fellowships and research development projects. Nurses have been instrumental in the success of their research.
If you want to enter nursing research you can get you Master's degree in one of several areas of their interest, and use their electives to take additional research courses.
The admission requirements for most Master's in Nursing programs include:
BSN from a NLNAC or CCNE accredited college or university, or an equivalent degree from a comparable foreign University
Official transcripts from all prior undergraduate and graduate studies
Active U.S. nursing license and the clinical agencies will require an active Maryland RN license
Undergraduate GPA of 3.0 or better
Two recent professional references
A professional résumé
A personal essay
English proficiency
The University of Maryland, School of Nursing expect their students to have good character, good attitude, and their ethics must be unimpeachable. They are also expected to value scientific inquiries essential role in professional practice, as they challenge themselves and their peers to make meaningful contributions to the nursing profession. The MSN degree requires a total of 47-51 credit hours.
The recommended courses for a student in the Master's program include:
Biostatistics I
Foundations of Epidemiology
Politics and Policy of health
Foundations of Healthcare Management
Health Care Economics and Analysis
Health Law and Ethics
Human Resources and Supervision
Strategic Planning and Marketing
Healthcare Management Information Systems
Public Health Research Methods
Continuous Quality Improvement
Health Care Leadership and Communications
Internship
The following courses specifically address students that plan their career in research.
Application for Science for Evidence-based Practice
Biostatistics for Evidence–based Practice Population
Health in Promotion in Health Care
Organizational and Systems Leadership
There are RN to MSN programs available with a research focus, which requires 31 credits for the BSN portion and a total of 63 credits to complete the entire program. These offer a great route for the practicing nurse who is certain of becoming a Nurse Researcher.
Drexel University College of Nursing and Health Professions also offers an online program for clinical trial research, and it is ranked one of the best online programs for veterans by the US News Education. This program is specifically designed for nurses who wish to be involved in clinical trial research.
Graduates are qualified to assume roles such as Research Coordinator, Clinical Scientist, Clinical Trials Manager or Coordinator. The Clinical Research program requires the successful completion of 36 credit hours that have three required courses, two electives for 21 research credits. The research requirement is met by students devoting a minimum of nine hours per week for a semester that earns three credit hours.
The student must submit a 7 to 10 page Journal/format paper at the end of each semester documenting their research and demonstrating how each successive semester's builds upon their prior work.
The required courses include:
Epidemiology
Intro to Clinical Trials
Applications of Clinical Research Biostatistics
Scientific Writing & MED Lit
Pharmaceutical Law
Fundamentals of Compliance
There are a large number of elective courses from which to choose, including Current Federal Regulatory Issues in Biomedical Research, Health Policy and Economics and Innovative Product Development. In addition, there are seven available research courses.
Students who need financial support are asked to complete the FAFSA application; then, the student's financial information and their family's is assessed. Many colleges offer scholarships or grants for students as well.
In addition, the Health Resources and Services Administration offers scholarships to disadvantaged students who are enrolled in nursing programs. This organization also offers low interest student loans to full-time financially needy students. The nurse has the opportunity to serve for two years in a designated nonprofit hospital, clinic, nursing school or other facility to receive payment of 60 percent of their loan.
Job Availability, Projected Growth, Salary Information & Licensing Information for Nurse Researrchers
The American Nurses Credentialing Center supports research–related processes and activities including Accreditation, Certification, Magnet Recognition and Pathways to Excellence. Currently there is no credential for a nurse researcher; however, the organization is in discussion to offer a credential in nursing research. If you have earned a Master's degree in another area, while taking research courses, you may earn credentials for that degree.
According to the Bureau of Labor Statistics in May 2013 nurse researchers earned an average annual income from $65,470 to $76,980. Salaries can vary greatly depending on your place of employment as a nurse researcher. You may work for a private company, health policy nonprofit company, hospital or clinic. This occupation is expected to grow at 13 percent faster than the national average for other jobs.
There are nursing research jobs available in a variety of settings, which includes hospitals, pharmaceutical companies, Veterans Administration and an independent agencies that perform clinical trials. The National Institute of Nursing Research Qualitative Nursing Research, which works to develop knowledge that builds the scientific foundation for clinical practice. They prevent disease and disability and manage to eliminate symptoms caused by illnesses. They also enhance end-of-life and palliative care.
The National Institute of Nursing Research supports intramural and extramural programs of research. Extramural programs are research projects completed at other locations, typically in hospitals, universities or other facilities. They fund most of their intramural programs, and researchers may apply for research grants.
Annually the American Academy of Nursing extends a fellowship invitations, which is not only a recognition of one's accomplishments within the nursing profession, but Academy Fellows have a responsibility to contribute their time and energies to the Academy and to transform the America's health system. These fellowship awards are quite often given to researchers.
To apply for a fellowship you must be a member in good standing of the American Academy of Nursing. You will need to include specific evidence of outstanding contributions to the improvement of nursing at the national or international level or an illustration of how regional impact demonstrates potential for national application. It should include contributions with significance and measurable impact.
Sigma Theta Tau International Honor Society of Nursing has the International Nurse Researcher Hall of Fame that awards excellence. In 2014 it was presented to a nurse researcher. In July the Honor Society will induct 25 nurse researchers into the International Nurse Researcher Hall of Fame in Hong Kong.
The Virginia Henderson Global Nursing e-Repository is a resource of this Honor Society of Nursing that contains around the globe free online access to reliable and current nursing research, evidence–base knowledge and practice innovations.
Entering the field of nursing research at this time is ideal as there are new doors opening for nurse researchers in a wide variety of settings. To find the MSN programs that can get you on your way to becoming a Nurse Researcher, simply request information from the schools that interest you. Once you have detailed information about costs, curriculum and financial aid, you can choose the MSN in Research program that will work best for you.
<!- mfunc feat_school ->
Featured Programs:
Sponsored School(s)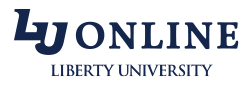 <!- /mfunc feat_school ->