MSN
Why Should I Get My Master's in Nursing?
Returning to school for your Master's Degree in Nursing can be a wonderful way to move your career, and the nursing profession itself, into the next stratum of healthcare delivery. According to the Institute of Medicine (IOM) Committee on the Health Professions Education, healthcare professionals should be educated to deliver care that meets the following criteria:
Is of high quality
Is patient centered
Is based on current evidence
Incorporates quality improvement
Utilizes informatics
Is delivered in an interdisciplinary manner
We believe that the best way to prepare nurses to provide this kind of care is to expand nursing education. Earning your MSN degree builds upon the education you already have, and deepens your understanding of the nursing process and how you can use your talents to improve the health and wellness of patients and communities nationwide. Moving from your BSN to MSN degree or even from your diploma or ADN to MSN, can have a significant impact on the quality of care you provide.
As a Registered Nurse, you already have a solid foundation in patient care and you likely understand some of the intricacies of how care is delivered within our healthcare system. You may already have ideas for improving these systems or you may have dreams of building your knowledge base to become an Advanced Practice Registered Nurse. Regardless of the motivating factors, achieving your goals will be aided by entering into a leadership position within nursing. Getting your Master's in Nursing can take you there.
To learn about specific degree programs visit our Specialty pages and explore all of your options for study. To find a school that offers Master's programs in the state where you live, choose your state and search from there. You will find a full listing of schools that you can contact directly from our website to request more information about the programs you are interested in. Take charge of your career today by starting to plan for your future education now!
What Kinds of Master's Degrees are there for Nurses?
There are several different routes to earning your Master's in Nursing degree, and even more specialty foci you can choose within each program. It can be overwhelming to sort it all out, but most graduate level nursing degrees can be classified into three basic categories.
Direct Patient Care – These are graduate programs that prepare you to become an Advanced Practice Registered Nurse (APRN). The most common are Certified Registered Nurse Anesthetist (CRNA), Nurse Practitioner (NP), Certified Nurse Midwife (CNM) and Clinical Nurse Specialist (CNS) programs.
Non Direct Care – These degrees prepare you for a career that does not involve clinical nursing and involve fewer direct patient care activities. Examples include programs for Nurse Educators, Clinical Nurse Leaders (CNL) and Nurse Researchers along with Nurse Executives and Managers.
Dual Degrees- These degree programs combine a Master's in Nursing (MSN, MN or MA) with another graduate degree. Common degrees that are offered alongside your Master's degree in Nursing include a Master's in Healthcare Administration (HCA), Business Administration (MBA) and Public Health (MPH). A dual degree can take a bit longer to earn, but can position you for widespread employment opportunities as well.
<!- mfunc feat_school ->
Featured Programs:
Sponsored School(s)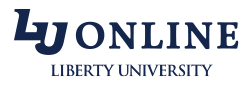 <!- /mfunc feat_school ->
What's the Difference Between a Master's of Science and a Master's of Art in Nursing?
As you start to investigate all of the graduate programs in nursing, you will notice that there are different Master's degrees listed: a Master's in Nursing (MN), a Master's of Science in Nursing (MSN), a Master's of Science (MS) and a Master's of Arts in Nursing (MA). All of these degree titles can get confusing, but ultimately, each degree program includes similar, though not identical, curriculum.
You will be taking courses that enrich your knowledge of nursing theories and concepts, healthcare management, research, leadership, health promotion and health care ethics.
Perhaps you want to earn your Master's in Nursing because you want to enter teaching or advanced practice. You may be one of the many nurses who began their nursing career with a singular career goal and terminal degree in mind, such as becoming a Neonatal Nurse Practitioner. Whatever your experience as an RN is, we are here to provide you with the information you need to find a nursing school that offers a Master's degree program in the field you are interested in.
Nursing Schools With MSN Programs
Ball State University
Muncie, IN
George Washington University
Washington, DC
Georgetown University
Washington, DC
The University of Tennessee at Chattanooga
Chattanooga, TN
University of California-Davis
Davis, CA
University of California-Irvine
Irvine, CA
University of Cincinnati-Main Campus
Cincinnati, OH
University of Illinois at Chicago
Chicago, IL
University of Kansas
Lawrence, KS
University of Mississippi Medical Center
Jackson, MS
University of Missouri-Columbia
Columbia, MO
University of North Carolina at Chapel Hill
Chapel Hill, NC
University of North Carolina at Charlotte
Charlotte, NC
University of Southern Indiana
Evansville, IN
University of Utah
Salt Lake City, UT
University of Wisconsin-Eau Claire
Eau Claire, WI
West Virginia University
Morgantown, WV