Direct Entry MSN
As the world of healthcare expands and changes, nursing continues to be a viable career options for many people, like you, who want a stable and satisfying work life. If you already have a Bachelor's degree, even if it is in a non-nursing field, you may be able to apply your credits to earning your Master's degree in Nursing. You can find Direct Entry MSN programs on our website in a variety of specialties, each of which allow you to fast track your nursing education to enter the workforce as quickly and as easily as possible.
According to the American Association of Colleges of Nursing, accelerated nursing programs have been steadily growing over the last decade, offering a route to enter the nursing workforce with a quality nursing education. Most Direct Entry Master's in Nursing programs take about three years to complete, including clinical requirements and thesis projects.
If you are ready to start your Nursing Career by earning your graduate nursing degree, select the schools that offer these innovative programs in your area or online. You can request program information to learn about the specific admissions and graduation requirements to learn more.
Curriculum of Direct Entry MSN Programs
Most Master's of Nursing in Science (MSN) Direct Entry nursing programs build upon previous nursing education, however, if you are not currently a nurse, you can still take advantage of this type of program to earn your entry level nursing education. You will be able to apply many of your Bachelor's degree credits to an MSN program, along with your past educational experiences and success.
When applying, you will need to submit transcripts from previous programs along with your GPA. Most Accelerated MSN programs are highly selective and require you to have a cumulative GPA of 3.0 or better. Some schools require GRE scores as well, so you may want to check with individual programs to see if you need to take this exam prior to applying.
These programs require intense study and most schools recommend that you dedicate yourself to full time study, refraining from working while attending school due to the complex nature of the program. Typical course requirements include around 100 credit hours for completion, including about 300 clinical practicum hours. A sample curriculum can be found below:
Year One: Comprised of entry level nursing courses
Fall Semester 16 Credits
Advanced Pathophysiology
Variance in Health Patterns in Adults
Integration of Pharmacology and Pathology
Nursing Fundamentals
Nursing Health Assessment
Spring Semester 15 Credits
Variance in Health Patterns in Adults II
Psychiatric and Mental Health Nursing
Health Care System and Delivery
Summer Semester 12 Credits
Healthcare of Childbearing Families I & II
Nursing Care of Individuals and Communities
Year Two: At some point in this semester, most programs allow you to take the NCLEX-RN to obtain your license as a Registered Nurse (RN)
Fall Semester 15 Credits
Clinical Leadership and Management
Clinical Decision Making
Research Methods and Evidence Based Practice
Contemporary Issues in Nursing
Spring Semester 8 Credits
Advanced Pharmacology Across the Lifespan
Scholarly Inquiry
Advanced Health Assessment
Advanced Practice Clinical Decision Making
Summer Semester 10 Credits
Scholarly Inquiry II
Primary Care Nursing
Family Theory
Leadership and Management in Nursing
Professional Roles in Nursing
Year Three: Your MSN Focus will likely dictate the specialized nursing courses you take in your final year of study
Fall Semester 8 Credits
Global Health Promotion
Clinical Outcomes and Information Systems
Advanced Practice Clinical Decision Making II
Spring Semester 12 Credits
Health Informatics
Evidence Based Care Management
Professional Practicum I
Summer Semester 5 Credits
Professional Practicum II
<!- mfunc feat_school ->
Featured Programs:
Sponsored School(s)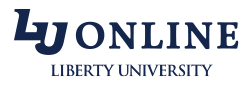 <!- /mfunc feat_school ->
Keep in mind that the above curriculum for an Accelerated Nursing Program is just a sample, and your own program will likely offer courses that focus on the specialty you enter. Most courses will have a clinical component, during which you will learn and practice hands on nursing skills, procedures and assessments. If you are attending an online or distance learning MSN program, you may be able to arrange clinical sites in your area, otherwise, they will be assigned to you. Take a look at the Direct Entry Programs available to decide which route interests you most.
Career Options with your Master's in Nursing Degree
Like traditional Graduate Nursing Programs, Direct Entry Nursing Master's programs are available in a variety of specialties. Your options include becoming a Nurse Educator, Administrator, Informatics Specialist, Nurse Practitioner, Clinical Nurse Leader or a Nurse Researcher to name a few.
As a Registered Nurse, you will be prepared to work in several different settings, such as hospitals, clinics, outpatient centers and community based settings. The annual mean income for an RN in the United States is $68,910, according to the BLS 2013. It may be a good idea to get a couple of years of actual nursing practice under your belt as you begin your career, in order to develop the skill set and knowledge base you need.
If you decide that you want to apply your MSN degree to your entry level practice, you may be able to enter into Nursing Education or Administration right away. You may also be able to find a position in Management, especially if you are interested in working in a community health setting or with diverse populations. If you completed a specialized MSN program such as a Family Nurse Practitioner or Nurse Midwife program, you will want to apply for those positions specifically, which are often higher paying that traditional RN jobs.
Regardless of the track and focus you take, you can rest assured that by entering the field of nursing, you will be positioning yourself within the largest segment of healthcare providers in the U.S. Nurses are the backbone of the healthcare system, and represent one of the fastest growing segments of the economy, which is expected to continue over the next decade. To take advantage of the option to earn your Accelerated MSN degree, request information from the schools that offer this today!