Online MSN
Earning your Master's Degree in Nursing can be quite the undertaking, especially if you are planning to continue working as a floor nurse while you attend school. Thankfully, the push toward expanding the educational level of nurses across the nation has resulted in the development of new ways of delivering master's level nursing education. One of these methods includes combining online course delivery with traditional campus based curriculum.
As more nursing schools offer online nursing Masters programs and distance learning options, more Registered Nurses like you are able to advance their nursing education without undue sacrifice. The coursework in most Online MSN programs mirror traditional curriculum, and will likely consist of clinical components as well. As online MSN nursing programs have grown, nursing schools have begun to collaborate with large healthcare networks to be able to offer the flexibility of choosing clinical sites in your local area. To learn more about these programs, select the schools on our site that offer the MSN route you are interested in and request more information.
Some nurses have expressed concern about the quality of schools that offer the option to earn your MSN degree online. While it is wise to be wary of any nursing program that seems too good to be true, rest assured that there are several accredited online MSN programs available. The simplest way to determine the legitimacy of any nursing program, from a BSN to MSN, online or otherwise, is simply to check the accreditation status. ACEN and CCNE online master's in nursing programs may require on-campus visits as well, so you will want to check that too. By attending one of the many MSN online programs, you have the opportunity to expand your nursing practice by continuing your education, so be sure to investigate all your options thoroughly before you enroll.
At RNtoMSN.com, we believe that a solid commitment to developing and maintaining a well-educated nursing workforce can have widespread effects on health across our communities and our nation. That's why we have taken the time to provide you with the resources you need to compare MSN online programs, request information and wisely take the next step in your nursing career today.
<!- mfunc feat_school ->
Featured Programs:
Sponsored School(s)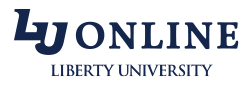 <!- /mfunc feat_school ->
Online MSN Programs
Ball State University
Muncie, IN
George Washington University
Washington, DC
Georgetown University
Washington, DC
The University of Tennessee at Chattanooga
Chattanooga, TN
University of Cincinnati-Main Campus
Cincinnati, OH
University of Illinois at Chicago
Chicago, IL
University of Kansas
Lawrence, KS
University of Mississippi Medical Center
Jackson, MS
University of Southern Indiana
Evansville, IN
University of Wisconsin-Eau Claire
Eau Claire, WI
West Virginia University
Morgantown, WV