Dual MS MBA
Master's in Nursing and Master's in Business Administration Dual Degree Programs
If you are a nursing professional looking to expand your scope and reach within healthcare, there are few better options than earning a dual degree that prepares you for success in the industry. Healthcare is one of the largest segments of the U.S. economy. Though healthcare is alive as an industry, experts agree that there is much work to be done to improve the system.
Earning your dual Master's degree in Business Administration (MBA) and Nursing (MSN) is one avenue you can take to become a key player in the design and delivery of healthcare in the United States. MSN MBA dual degree programs combine graduate nursing concepts alongside business principles, which can be a powerful combination. By expanding your nursing education and incorporating business principles into your knowledge base, you can prepare yourself to engage with healthcare leaders across the nation in a meaningful way.
As nurses, we have inside knowledge of how and why healthcare is provided like it is; combining this essential insight with sound business principles can aid in creating the changes that can improve and sustain healthcare over the next decades. As a result, MSN MBA dual degree programs are some of the most popular in the nation.
As you research your options for study, keep in mind that you will want to find a fully accredited MSN/MBA program that offers the focus and curriculum that align with your future goals. If you are looking to make a significant impact on how the healthcare sector in our nation functions, you can choose from those joint degree programs listed on our site to begin. If you are looking to earn your MSN MBA dual degree online, programs may be available to meet your needs. Select those schools you are interested in, whether online or campus based, and request program materials to get started.
You can make a difference in the world of nursing by earning your Master's degree, and we are here to help you find the schools that are right for you.
MSN MBA Dual Degree Programs Curriculum
If you choose to undertake a Dual Degree Program in Nursing and Business Administration, be prepared to dedicate yourself to your studies for at least 18-24 months. As a graduate nursing student, you will be learning high level leadership and professional skills that can translate to your nursing practice, whether you choose to remain in direct patient care or take on a role in administration.
Most programs of this nature combine the MBA courses alongside or consecutively with MSN courses, making for a strenuous yet rewarding course of study. Admissions requirements usually include having a Bachelor's degree, though you may be able to find an RN to MSN program in this field. To apply you will need your transcripts, GRE scores if applicable, a statement of purpose, professional references and a resume or curriculum vitae. Once you have been accepted, you may need to choose a focus for your nursing studies, often either an executive or academic route.
Curriculum for dual MSN/MBA programs is relatively similar across programs, with nursing leadership and business principles making up the bulk of courses. A sampling of core courses from each aspect of this dual program can be found below.
Master's of Nursing and Business Administration Dual Degree Curriculum
Evidence Based Communication Strategies
Management Principles in Healthcare
Professional Development for Advanced Practice Nursing I&II
Interdisciplinary Professional Development
Theoretical Foundations for Advanced Practice
Business Statistics
Healthcare Principles and Policies
Professional Development for Nursing Administration
Ethical and Legal Issues in Business
Business Communication and Decision Making
Management of Healthcare Delivery Systems
Leadership and Organizational Change
Business Economics and Finance
Nursing Leadership
Business Accounting
Healthcare Organization and Human Resources Management
Business Strategy
Advanced Nursing Management
The above courses, though not exactly what you may encounter in your own curriculum, adhere to the basic principles and key objectives of a dual MSN/MBA program. You may find you are able to incorporate these courses into a specialized plan of study if you choose to focus on a specific nursing sector such as that of a Clinical Nurse Leader program, a Nurse Executive program or a Nursing Education framework. You may also find schools that allow you to complete a good deal of the coursework for your MSN MBA dual degree online.
After you have graduated with your Master's in Nursing and Business Administration, you may find many career options open to you. You may be able to work in local, state or federal agencies, directing the delivery of healthcare services and resources as you deem fit. You may also take on a leadership role within a hospital, nursing home, non-profit or a larger healthcare conglomerate.
As a nurse, you possess special insight into the healthcare system which makes you a valuable and highly regarded resource in the formation and dissemination of sound business strategies within the healthcare industry. After you complete one of the MSN MBA dual degree programs, you can use this knowledge to improve systems of care across the nation, creating system improvements on both a large and small scale. If you are ready to apply your nursing experience to the world of healthcare business, take some time to look into the programs offered and request more information from the schools you are most interested in.
<!- mfunc feat_school ->
Featured Programs:
Sponsored School(s)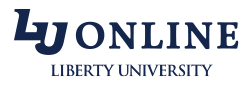 <!- /mfunc feat_school ->