Dual MSN MHA
If you are interested in becoming a leader in the healthcare industry, earning your Master's degree is a step in the right direction. If you already know that Healthcare Administration is a route you are interested in and you are also looking to expand your nursing education, you may want to look into dual degree nursing programs. The MSN MHA dual degree option combines a Master's in Healthcare Admin (MHA) with a Master's of Science in Nursing (MSN), commonly referred to as a MSN/MHA degree.
Dual degree nursing programs are offered around the country by a variety of schools. Take some time to read about what these programs entail and review the schools on our site that offer this kind of program. Once you have narrowed your search, you can request additional information from the schools that offer the MSN MHA dual degree. Online options maybe available as well, which allows you to complete a majority of your coursework at home from your computer. Your career and impact on healthcare can be greatly enhanced by furthering your education in this way, and we are here to help you find the best program.
Many nurses that want to affect healthcare by becoming leaders within the profession of nursing have chosen this route of study. The MSN/MHA dual degree Master's program offers a route to developing administrative and management skills, along with the ability to specialize your nursing knowledge accordingly.
Admission to these programs is often highly selective and schools may have a limited number of seats, so thoroughly preparing your application materials is the first step. Take time to ensure your application is neat and complete and that it includes all supporting materials such as your Statement of Purpose, transcripts, test scores, curriculum vitae and letters of reference from faculty and professional peers.
Once you have gained admittance to a MSN/MHA dual degree program, the real work begins. Whether your school offers concurrent or sequential studies between the Schools of Nursing and the Healthcare Administration program, you will be completing graduate level coursework in both fields.
Universities generally require anywhere from 20-40 credit hours from both disciplines and coursework will be dictated by the research priorities of your faculty, along with any specialization you choose to earn within these fields. A sample curriculum is provided below.
Master's in Healthcare Administration Courses
Financial Management
Health and Human Resources Management
Research and Program Management
Managing and Analyzing Healthcare Information
Legal and Ethical Issues in Healthcare
Healthcare Quality and Improvement
Organizational and Governmental Management in Healthcare
Epidemiology
Healthcare in Communities
Internship/Thesis Project
Master's in Nursing Curriculum and Courses (with a focus on Nursing Education)
Advanced Physiology and Pathophysiology
Advanced Health Assessment
Concepts of Care for Advanced Practice Nursing
Theoretical Foundations for Advanced Practice Nursing
Curriculum Development for Nursing
Foundations of Nursing Education
Clinical Instruction in Nursing
Depending upon the exact route your school offers, you may find that courses vary slightly from institution to institution. Some schools offer dual degree nursing programs in an online format, as well, allowing for freedom and flexibility that is essential to working nurses that choose to return to school. Finding the dual Master's programs that can best meet your needs is a significant undertaking, and you should plan to take the time to research your options thoroughly.
Once you graduate from an MSN/MHA dual degree program, you should be well prepared to function in a variety of settings in a leadership position. You may find that you want to find a role within a large healthcare or hospital organization as a Vice President or Director of Nursing; you may choose to employ your skills in a teaching capacity, or within a state or governmental agency; or you may find yourself intrigued by the opportunities available within a private practice, insurance agency or pharmaceutical company.
Regardless of the route you choose for employment after completing a dual MSN/MHA program, you will likely find yourself well positioned to take on a role as a leader in healthcare, with executive and policy-making decisions executive and policy-making decisions at the forefront of your duties. According to the AACN, certification programs are available from the American Nurses Credentialing Center and the American Organization of Nurse Executives, and obtaining these advanced certificates can enhance your ability to affect and lead change within healthcare.
If you are ready to take charge of your education by completing a dual Master's Program in Healthcare Administration and Nursing, start the process today by requesting information about the programs that might best help you reach your goals.
<!- mfunc feat_school ->
Featured Programs:
Sponsored School(s)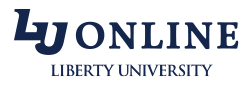 <!- /mfunc feat_school ->