Dual MS MPH
Master's of Science in Nursing and Master's of Public Health Dual Degree
Returning to nursing school to earn your dual Master's in Nursing and Public Health is an undertaking that can be extremely rewarding. By earning a Master's Degree in Nursing, you can position yourself at the forefront of affecting the health of millions of Americans on a broad scope. MS/MPH dual degrees offer one very common route that many nurses choose as they move toward graduate education.
Several schools across the country offer a route to earn your Master's in Public Health (MPH) alongside your Master's in Nursing (MS or MSN). To learn more about what these programs entail, contact the schools on our site that have this option. You may also be able to earn your MSN MPH dual degree online, which may be a flexible option if you plan to continue working while you return to nursing school.
One example of how MSN/MPH dual degree programs are administered can be found from the Emory University program. This dual degree route is offered jointly between the School of Public Health and the School of Nursing, which is typical of most dual degree programs. As a student in this program, you will be required to submit an application to both Schools, submit transcripts, GRE scores, statement of purpose documents, as well as references and your resume.
Once you are accepted to the MSN/MPH program, you will often be required to choose a focus area within your dual degree studies, in order to further specialize within Public Health and Nursing. Some examples of specialization within the nursing curriculum include the following:
Adult and elder health
Gerontology
Family nurse practitioner
Nurse-midwifery or family nurse-midwife
Pediatric advanced nursing practice
Psychosocial nurse practitioner
Health care leadership
Women's health care
Public Health department specialization routes can include:
Behavioral Sciences and Health Education
Biostatistics
Environmental and Occupational Health
Epidemiology
Health Policy and Management
International/Global Health
Most MSN MPH dual degree programs require that you complete 30-50 credit hours in each discipline (Nursing and Public Health) either simultaneously or consecutively in order to earn both Master's degrees. This means that you can plan to spend at least two calendar years of full time study in order to complete your dual degree in nursing. You will also be required to complete an extensive thesis project incorporating your specialty nursing knowledge with those aspects of Public Health that you are focused on. The intense nature of a dual degree MSN/MPH program is best suited to those of you who are self-motivated, well organized, detail oriented and dedicated to improving health across wide populations.
As you can tell, there are several options for configuring your dual Master's degree in Nursing and Public Health, which can position you for an array of leadership positions upon completion. Some of the possible employment opportunities for dual Master's degree holders in this field include positions with Doctors' without Borders, the World Health Organization, The Centers for Disease Control, as well as leadership positions in local, state and federal public health agencies.
To learn more about how you can earn a dual Master's degree in both Nursing and Public Health, contact the schools that offer these programs and request more information. You will want to pay attention to admissions and graduation requirements, course outlines, financial aid and tuition costs, accreditation status and research priorities of the school you choose. If you have additional questions, please contact us at info@RNtoMSN.com.
We are here to help make your nursing education dreams a reality, and are committed to helping you find the programs that can make it happen!
<!- mfunc feat_school ->
Featured Programs:
Sponsored School(s)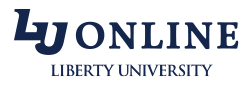 <!- /mfunc feat_school ->