Wyoming Nurse Practitioner Programs
From clinics to hospitals, medical organizations all over Wyoming rely on the services provided by advanced practice nursing professionals. Even though doctors may direct care in most settings, nurses spend the majority of their time with clients and use their extensive medical training to keep patients healthy. If you've spent time completing your bachelor's degree and getting experience as a registered nurse, you may be ready to look into nurse practitioner programs in Wyoming. You can contact NP schools in WY directly from our site to begin.
<!- mfunc feat_school ->
Featured Programs:
Sponsored School(s)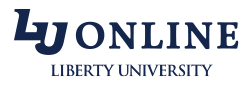 <!- /mfunc feat_school ->
The Chieftain reports that nurse practitioners may be the solution to increasing access to health care in parts of the western United States, including Wyoming. They note that intensive classroom requirements and clinical requirements prove that APRNs are skilled medical providers, making them fit for clinic ownership and patient care in Wyoming.
If you decide to further your education in this way, you may have access to multiple professional resources in Wyoming. The Wyoming Council of Advanced Practice Nurses brings together nurse practitioners from all different specialties, including primary care, psychiatry, and pediatric care.
Furthermore, getting started in your career in Wyoming can give you the freedom to explore practice options. The American Association Nurse Practitioners reports that Wyoming gives its NPs full practice rights.
If this career sounds like the next step for you, find out what it takes to become a nurse practitioner in Wyoming by requesting program information today.
Nurse Practitioner Program Curriculum in Wyoming
If you want to become a nurse practitioner in Wyoming, you have two main options to choose from. If you want to graduate more quickly, you may select a master's degree program, which takes about two to three years of study. If you want to expand your clinical knowledge, you may opt for a doctoral program (DNP), which requires four to seven years of study.
Before you begin working with patients and really expanding your nursing knowledge base, you must explore some of the core aspects of advanced nursing practice. Courses in this category include Advanced Pathophysiology, Foundations of Integrative Advanced Practice Nursing, Evidence-Based Practice for Nurses, and Health Behavior Change. High-level courses in your curriculum may include Evidence-Based Practice for Advanced Practice Nursing, Health Behavior Change, Primary Care for Families, and Wellness for Adults in Primary Care.
Since you may be responsible for the independent care of your patients, you must get quite a bit of clinical practice before you start your career in Wyoming. Master's degree programs tend to require about 600 hours of clinical work, while doctoral programs require close to 1,200 hours.
In Wyoming, you have the chance to apply for a range of scholarships and grants. The Wyoming Department of Health funds several opportunities for advanced nurse practitioners that are willing to work in an underserved part of the state. You may also look for scholarships that are only offered by your school—for example, the Pearl Crossley O'Kieffe Memorial Scholarship or the Jana Leigh Pruitt Memorial Scholarship.
Working as a Nurse Practitioner in Wyoming
You must contact the Wyoming State Board of Nursing after completing your nurse practitioner degree. They will request your transcript, administer an advanced exam to you, and then permit you to obtain your advanced practice license.
In Wyoming, the demand for nurse practitioners is growing rapidly. O*Net predicts a 30 percent increase in nurse practitioner job openings through 2022. This is reflected in the state's wide range of salaries. The average salary for a Wyoming nurse practitioner is $88,700 per year (O*Net, 2013).
Becoming a nurse practitioner may take your career opportunities to the next level. Find out more today by contacting nurse practitioner programs in Wyoming now.