Master's in Nursing Schools in Wisconsin
Wisconsin has a large population of residents that rely heavily on the care provided by nurses, advanced care nurses, and other experienced health care practitioners. If you are interested in exploring the fields of nurse education, nurse administration, nurse leadership, and advanced nursing practice, you can look into earning a Master's degree in nursing. If you are ready to explore earning your MSN, Wisconsin has many different options to choose from including RNtoMSN bridge programs and online graduate degree options.
<!- mfunc feat_school ->
Featured Programs:
Sponsored School(s)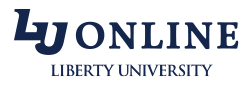 <!- /mfunc feat_school ->
Graduate nursing programs are typically meant to be completed in two to three years, as long as you currently have a Bachelor's degree in nursing. If you have an Associate's degree in nursing or an unrelated Bachelor's degree, you may need to attend school for four or five years to complete an MSN.
Courses often required of new MSN students include Roles in Advanced Nursing, Interprofessional Collaboration, and Quality Improvement & Safety. If you want to become a clinical nurse leader and help direct patients' care, your curriculum may include courses like Clinical Prevention and Population Health, Advanced Health Assessment, and Pharmacotherapeutics for Advanced Nursing Roles. Many of these courses are also required for nurse practitioner students.
The nurse educator path may include a variety of courses that combine education and nursing practice. You may take courses like Education Process in Nursing, Assessment and Evaluation Strategies, and Advanced Educator Practicum.
Scholarships can be a great tool for Master's degree students. The Wisconsin League for Nursing awards the ANTHEM Blue Cross Blue Shield Foundation Grant to MSN students. You can also apply for a Nursing Student Loan from the Wisconsin Higher Educational Aide Board. The Wisconsin Nurses Association awards scholarships of $2,000.
Request information from the schools that have the MSN programs in Wisconsin that interest you today.
Working With Your MSN in Wisconsin
Currently, nurse practitioners and other advanced practice registered nurses work under a slightly limited scope of practice in Wisconsin. However, thanks to the efforts of groups like the Wisconsin Action Coalition, the work environment for nurses may change in the years to come.
The Wisconsin Action Coalition helps line up grants for Master's-level students that plan on going into nurse education, works to improve the public's access to nurse practitioners, and aims to increase the amount of nurse leaders throughout the state.
In addition to nursing education grants, there are several reasons that Master's-level students may choose to go into the field of nurse education. Wisconsin's WorkNet reported that registered nurses have the fifth-highest demand in the entire state, with an average of over 3,000 new jobs each year. The current nurse education team in Wisconsin may not be enough to address this need; many schools may need more nurse educators to help fill the RN gap.
Wisconsin is a mid-western state that attracts many nurses. Masters prepared nurses have a variety of career options in Wisconsin, including advanced practice psychiatric nursing and as an informatics nurse specialist.
Wisconsin may also have a number of opportunities for those that pursue a education to become older adults clinical nurse specialists or geriatric nurse practitioners. The state has been making an effort to return nursing home residents to the community and help them integrate.
As an advanced practice psychiatric nurse you can make a difference in many lives, diagnosing and treating mental health and psychiatric conditions. You will also be able to prescribe and monitor medications with psychiatric patients.
If you like nursing, but also like computers and technology, a career as a masters prepared informatics nurse might be for you. As an informatics nurse specialist you bring real-world experience to the design and implementation of digital medical records and documentation.
If you would like to discover more about MSN programs and how to earn your graduate nursing degree, contact one of the schools on this page to request more information.
Nursing Schools in Wisconsin
Columbia College of Nursing
Glendale, WI
University of Wisconsin-Eau Claire
Eau Claire, WI
University of Wisconsin-Parkside
Kenosha, WI
What You Can Expect From Your MSN Program
As the health care industry goes through the biggest changes it's seen in generations, Wisconsin's health care needs are evolving as well. The state needs more nursing professionals that are interested in educating future classes of nurses, who want to research new developments in nursing care, and who want to take a more direct role in patient care. If you have a BSN and you want to take the next step in your nursing career, there are many schools in Wisconsin with Master's of Science in Nursing (MSN) programs to help you get started.
Contact the schools you find on our site that offer graduate nursing programs in Wisconsin to learn more about your program options. Earning your Master's degree now can position you for several different nursing jobs in WI, as well as positively impact the state of local healthcare in your area.
Wisconsin residents' access to primary care practitioners is in jeopardy, and that isn't expected to change for several years. The Green Bay Press-Gazette notes that the state is putting measures in place to attract and retain physicians and primary care providers in the state. Since nurse practitioners perform many essential primary care functions in Wisconsin, according to the AANP, earning an MSN can give you the chance to help bridge the gap between shortage and services in Wisconsin.
Nurse education is also an incredibly important field in Wisconsin. SWIFT, the State of Wisconsin Initiative to Fast Track Nurse Educators, is a Job Training Initiative that offers educational support to those who want to become nurse educators. If you're willing to work where you are needed in the state, you may be able to get grants or loan repayment assistance. This may be due to the fact that, according to Wisconsin WorkNet, nursing is the fifth fastest-growing profession in the state.
Wisconsin nursing professionals can take advantage of many nursing organizations throughout the state. The Wisconsin Organization of Nurse Executives hosts events and provides educational resources to nurse administrators. If you want to go into clinical practice as a nurse anesthetist, consider joining the Wisconsin Association of Nurse Anesthetists. There are multiple organizations for nurse practitioners all over the state, like Metro Milwaukee Nurse Practitioners.
A typical Masters level nursing program is a 30 to 45 credit degree that builds on the knowledge and experience you have as a Bachelor's-level registered nurse. If you plan on attending school full-time to earn this degree, you may be able to complete your MSN in about two years. Typically, however, nursing students tend to continue working while in school, which means you may want to plan on taking at least three years to earn your degree.
Many of the classes you take as a graduate student are decided by the specialty you choose, whether it's in a nurse practitioner, nurse educator or other specialty. However, each curriculum has a core set of courses that all graduate nursing students must complete. Wisconsin schools may require courses like Nursing Research, Global Perspectives in Nursing, Health Care in Context, and Nursing Theory.
After you choose your specialty, you should get familiar with your curriculum and your clinical requirements. Nurse practitioner students often take classes like Family Development, Pharmacotherapeutics, and Advanced Clinical Nursing. In a nurse education track, you may find yourself in classes like Student Learning & Motivation, Curriculum Development, and Evaluation & Testing in Nursing.
Since those who go into advanced clinical nursing may have lots of patient responsibilities upon graduation, clinical hour requirements tend to be very high. If you choose an administrative specialty, you may need to complete fewer clinical hours. Requesting information from the schools you are interested in is the best way to learn about exact program requirements and expectations.
Wisconsin has many organizations, associations, and employers that offer nursing scholarships. The Wisconsin League for Nursing awards the LaVerne Foster Memorial Scholarship, the Greater Milwaukee Foundation Scholarship, and other grants. The Wisconsin Nurses Association awards scholarships to research students, nurse practitioner students, and nurse education students. Scholarships are also available through the Wisconsin Director of Nursing Council. Each scholarship is worth $1,000.
If you are ready to expand your career options through education, investigate your options and reach out to the schools you are interested in today.
Wisconsin RN to MSN Bridge Programs
Wisconsin is a state where nurses are highly valued and health care is a priority. Whether you've used your time as a registered nurse to work in a hospital, clinic, or a different health care setting, maybe you're ready to explore your career options and further your education! Wisconsin is home to many schools with RN-to-MSN bridge programs, educational programs that allow you to use your associate's degree to earn a master's degree. You can often choose from specialties like nurse education and instruction, nurse midwifery, nurse anesthesia, and nursing leadership.
To be a good fit for an RN-to-MSN bridge program in Wisconsin, you need an associate's degree from an accredited nursing school. You also need an active registered nursing license through the Wisconsin Board of Nursing. There may be academic prerequisites—many schools require a GPA of 3.5 or higher. It's common for Wisconsin schools to require nursing experience, whether in a hospital or clinic.
When you begin working toward your MSN, you may take a mix of bachelor's degree and master's degree courses. Common courses required in your first semester include Evaluation and Evidence-Based Practice in Health Systems, Theories of Organizational Behavior and Leadership in Health Systems, and Economics and Policy in Health Systems.
There are many nursing courses that focus on clinical, financial, and staff leadership in health care, since MSN-level nurses are expected to take on prominent leadership roles throughout the medical industry. Some of the leadership classes you may take include Financial Management in Health Systems, Informatics in Health Systems, Environmental Sustainability in Health Systems, and Advanced Leadership & Management.
Some of the classes you take can enhance your clinical understanding and your ability work with patients in an independent manner. Courses in this category include Ethics of Advanced Practice Nursing, Advanced Pharmacology, and Advanced Pathophysiology.
In Wisconsin, there are many nursing scholarships and grants for you to consider as you earn your Master's degree in nursing. Consider looking for scholarships at your school, in your part of Wisconsin, and on a statewide basis. Doing so can help you reduce the amount of student debt you take on as a nursing student. The Wisconsin League for Nursing awards multiple scholarships, including the ANTHEM Blue Cross Blue Shield Foundation Grant and the Herbert H. Kohl Charities Scholarship. Through the Wisconsin Nurses Association, you can apply for advanced practice scholarships like the Mary Barker APRN Nursing Scholarship and the NFW Scholarship. The Wisconsin Medical Society offers financial support to students in different health care fields, including nursing and medicine.
Since you've already worked as a registered nurse, you should be familiar with the Wisconsin Board of Nursing. This agency oversees the licensure of registered nurses, as well as the advanced licensing standards for advanced nurse practitioners. If you're going into a clinical specialty, you will need to get an advanced license before you begin your career.
No matter which MSN specialty you choose, this advanced degree can make a difference in your life. By bettering health care in Wisconsin, you can improve care standards for patients, inspire nurses to be the best care providers they can be, and become a leader within your industry. It all starts with choosing an RN-to-MSN program in Wisconsin!
Wisconsin Direct Entry MSN
If you already have a bachelor's degree but are not as satisfied with your career path as you'd like to be, you may consider entering nursing school through the Direct Entry MSN or an Accelerated MSN program. More Wisconsin universities now offer this option, as they are aware of the positive outcome more highly educated nurses have on the nursing shortage.
To find the Direct Entry Master's programs in Wisconsin that may work for you, contact the schools on this site and request more information. Once you've had the chance to compare your options, you can then select the nursing school in Wisconsin that is best for you.
Nursing can be a very rewarding career, which can have a positive effect on your life. When you choose to return to school to become a nurse with a master's degree, there are a variety of areas of practice from which you may choose. Some students choose non-direct care nursing roles such as nursing informatics, clinical research or nursing leadership. Other students seek the direct care roles and choose to become a nurse practitioner, a nurse midwife, or a Clinical Nurse Leader.
Options for Direct Entry MSN Programs in Wisconsin
Marquette University offers a Direct Entry MSN program you may be interested in. This is a 75 credit hour program, and it builds upon your previous educational preparation. You can expect an intense, accelerated and also specialized program that will prepare you to take the NCLEX examination once you have completed 63 credits. You will earn the MSN degree once you've completed all 75 credits.
The admission requirements for this program, and many like it, include:
Baccalaureate degree – official transcripts of all college work
Undergraduate GPA of 3.0 or higher
Three recommendation forms; letters of reference are strongly encouraged
Updated resume
Written statement and professional goals; must include reasons for pursuing graduate study. Limited to two double–spaced pages.
Completion of the following prerequisite courses with a grade of C or better:

Human anatomy and physiology (5-6 credits)
Chemistry or biochemistry or biology or microbiology (5-6 credits)
Nutrition for Health Sciences
Behavioral Sciences (e.g., psychology, sociology)
Statistics (including inferential)
A typical course plan for a Direct Entry program in Nursing is comprised of many different nursing classes. They may include some or all of the following:
Foundations I: Health Assessment & Fundamentals
Foundations II: Health Assessment and Fundamentals
Research and Evidence as a Foundation for Nursing
Pathophysiology Concepts for Advance Nursing Practice
Pharmacotherapeutics for Nursing Practice
Nursing Concepts and Intervention, Adult/Older Adult I
Family–Centered Nursing of Children
Concepts and Intervention – Promotion of Mental Health
Quality and Patient Safety
Nursing Care for Patients with Chronic Conditions
Maternity Nursing and Women's Health
Nursing Concepts and Intervention, Adult/Older Adult II
Informatics, Technological and Professional Issues
Clinical Nurse Leader Practicum
Accelerated master's in nursing students in this program must complete 63 credits, pass the NCLEX exam and get their Wisconsin Registered Nursing license before beginning clinical practice courses.
After graduation from this specific MSN program you are eligible to take the (CNL) Clinical Nurse Leader Certification Examination, which is offered by the American Association of Colleges of Nursing. When the CNL exam is administered at a school of nursing setting the fee is $345, and if it is administered at a testing center the fee is $410. The role of the Clinical Nurse Leader is a newer nursing role that has been developed by the American Association of Colleges of Nursing in collaboration with leaders from education and practice areas. A CNL oversees patient care coordination and will actively provide direct patient care in more complex types of situations.
The University of Wisconsin, in Milwaukee also has a Direct Entry program for students with a degree in a field other than nursing who is not licensed as a Registered Nurse. This program takes 15 months to complete before you are eligible to sit for the NCLEX-RN exam. The program is also for designed for the Clinical Nurse Leader.
There are different options available for direct entry master's programs, some of which may offer online options as well. You can find all of the options available to you and request information about them directly from our site. Researching the different accelerated MSN programs is the first best step in choosing the nursing program that is right for you.
If you are concerned about paying for school, be sure to visit the Financial Aid Office at your university and complete a FAFSA application, which is a government grant program. Wisconsin also has a Financial Loan Program for Wisconsin residents that are graduate students. The maximum award is $3000 annually, and the student must agree to be employed as a licensed nurse in Wisconsin.
The Robert Wood Johnson Foundation awarded 52 schools of nursing grants to support underrepresented students who are making a switch to nursing through the accelerated baccalaureate or the MSN program. Students will receive a $10,000 scholarship and other support to assist them with the demands of an accelerated program.
This is an ideal time to enter the nursing field as there is a significant nursing shortage, so a career in nursing almost guarantees full-time employment, and you will probably find nursing to be a very satisfying career choice. Entering the nursing profession at the graduate level can position you as a leader in the field. Take time to learn more today about your options.
Wisconsin CRNA Programs
Surgery is often considered a risky endeavor, especially in cases where there's an elevated risk of infection, paralysis, or death. Luckily, these side effects are becoming increasingly rare, thanks to the hard work of nurse anesthetists throughout Wisconsin.
Nurse anesthetists provide a wide range of pain relief services, from IV pain medications to general anesthesia. They are able to carefully assess a patient's condition, medical condition, and pain relief needs to create a personalized anesthesia plan. Their services are cost-effective and safe, which benefits hospitals and patents alike. If you'd like to be a part of this important segment of nursing practice, contact the CRNA programs listed on our site to learn more.
The field of nurse anesthesia has its roots in the 1800s, according to the American Association of Nurse Anesthetists. The need for effective pain relief became apparent during the Civil War, when doctors had to work in less-than-optimal conditions to perform surgery on soldiers. Pain relief decreased side effects and made surgical treatments more humane for patients.
Nowadays, nurse anesthetists provide much of the anesthesia available in Wisconsin, particularly in more rural parts of the state. A career in this specialty requires specialized training, extensive experience in nursing, and a dedication to the lives and safety of your patients. If you are ready to elevate your nursing career with a CRNA degree, learn more about Certified Registered Nurse Anesthesia programs in Wisconsin.
Admissions and Curriculum for CRNA Programs in Wisconsin
Nurse anesthetists in Wisconsin have a great deal of responsibility. To meet the high standards of this position, you must complete a number of courses and take your nursing education to the next level. The first step involves being accepted to a CRNA program in Wisconsin. You must have a 3.0 GPA or higher from your undergraduate years, particularly in your nursing courses. Some schools have higher GPA requirements, so check the expectations for each school you're considering. The majority of schools require at least one year of full-time nursing experience. However, the more varied and lengthy your experience, the better off you may be in a CRNA program. In particular, schools often look for critical care nursing experience.
You can begin applying for scholarships as soon as you have been accepted to a Certified Registered Nurse Anesthetist program. If you are a resident of Wisconsin, consider applying for financial aid through the State of Wisconsin Higher Educational Aids Board. They offer several scholarships for graduate-level nursing students. Through the Wisconsin League for Nursing, you can apply for a variety of scholarships and grants. The Wisconsin Medical Society offers scholarships to many different health care professionals, including those who are pursuing graduate-level nursing degrees.
You must complete 40 to 60 credits of coursework to get your nurse anesthesia degree. While earning this degree, you may take courses like Introduction to Anesthesia, Principles of Clinical Anesthesia, Anesthesia for Obstetrics, Anesthesia in a Surgical Setting, and Leadership in the Field of Nursing. As you move through your degree, you may spend more and more time on your clinical hours. By the time you graduate, you should have more than 550 hours of clinical experience in a variety of settings. Your instructors and supervisors should allow you to take on an increasing amount of responsibility as you move through your program.
Working as a Nurse Anesthetist in Wisconsin
The process of earning your nurse anesthetist degree in Wisconsin should prepare you for the licensure process, which can be fairly rigorous. As you approach the end of your degree program, prepare to take the national certification exam. Once you have passed this exam, you can have your score sent to the Wisconsin Board of Nursing. A passing score on the exam plus the completion of a state-approved program allows you to get your state nurse anesthetist license.
Once you have accepted a position at a local hospital or health care facility, you must get the proper insurance. You should already have professional liability insurance from your registered nursing career. However, you need insurance intended for CRNAs. Your employer can provide you with the minimum requirements for your professional liability insurance.
Whether you're still a student or a licensed nurse anesthetist, the Wisconsin Association of Nurse Anesthetists may be an excellent organization for you. Membership in this group can allow you to learn about new job opportunities, connect with other nurse anesthesia professionals, and stay on top of practice standards and statutes in Wisconsin.
Completing your advanced nursing degree may open up many professional doors for you. Take the next step in your career now by contacting CRNA schools in Wisconsin directly from our site.
Forensic Nursing in Wisconsin
Forensic Nursing Graduate Programs in Wisconsin
Once you have developed a solid base of nursing skills, clinical judgment, and theoretical knowledge, you may have opportunities for expanding your nursing career. If you are most interested in working in a fast-paced environment that requires an eye for detail and the inner strength to work with challenging patient cases, the field of forensic nursing may really need your dedication.
Forensic nursing is built on a strong foundation of registered nursing skills, with graduate-level programs delving into criminal justice, forensic biology, and the use of forensic evidence in legal settings. This field has grown substantially in recent years, leading to the development of the Wisconsin Chapter of the International Association of Forensic Nurses.
Considering getting involved in forensic nursing in WI? This is the time to check out your options.
Browse the list of nursing schools below and contact those that interest you.
Master's Degree Programs in Forensic Nursing in Wisconsin
One of the most popular degree choices for aspiring forensic nursing professionals is the Master's degree in forensic nursing. This program typically includes between 30 and 50 credits, which you may be able to earn in two to three years.
Most programs begin with a core set of advanced nursing courses before moving on to classes that blend your advanced nursing skills with current concepts in forensic science.
Forensic Nursing Graduate Courses
Foundations of Forensic Healthcare
Victimology
Advanced Trauma Assessments
Injury Pathology
Forensic Sexual Assault Examiner Preparation
Forensic Photography
Human Trafficking
Clinical work is required in the field of forensic nursing, but you may find that clinical requirements are less demanding than they are at the undergraduate level. You may spend some of your clinical hours with patients, but it is equally important to get a lot of experience in crime labs and research facilities.
Other common options in this field include Sexual Assault Nurse Examiner training and legal nurse consulting training. While the first option puts you in a position to spend most of your time with patients in need, the second has you use your expertise to help judges and jurors find the truth in court cases.
To become a Sexual Assault Nurse Examiner or Advanced Forensic Nurse, you must apply for certification through the Commission for Forensic Nursing Certification. The American Association of Legal Nurse Consultants oversees certification in the field of legal nursing.
The Role of Forensic Nurses in Wisconsin
The training you get at forensic nurse schools should prepare you to serve as an advocate for your patients. As a registered nurse, you may already be used to fighting for your patients' best interests and overall health. This skill is even more essential in the field of forensic nursing, where victims may feel silenced or trampled on by the swift pace of the criminal justice system.
In addition to advocating for patients on an individual level, you may become active in groups like the Wisconsin Coalition Against Sexual Assault to give victims throughout the state a voice.
Now that you know more about forensic nurse degrees in Wisconsin, you can begin deciding which degree fits your experience, education, and goals.
Make your move now by reaching out to forensic nurse programs on our site.
Wisconsin Clinical Nurse Leader
Wisconsin is a state that is known for investing heavily in health care, with dozens of nationally renowned hospitals and clinics spread out all over the state. The changes that are implemented in Wisconsin's health care system may lead to better patient outcomes, greater employee satisfaction, and a more stable future in the medical industry.
One area that Wisconsin nursing is still trying to expand is leadership. Highly educated leaders who are involved in front-line health care work can improve the training process, provide more individualized care to patients, and oversee institutional change. Nurse leaders are also trained to examine trends and patterns in health care, such as the recent Oshkosh hepatitis C outbreak (The Northwestern). Leaders in nursing that can help identify these trends can help lessen the severity of outbreaks.
Leadership is also growing among nurses in Wisconsin's new clinics and hospitals. Children's Hospital of Wisconsin, located in Milwaukee, is creating a new building in the downtown area (Fox6 Now), and could benefit from highly educated nursing professionals.
Becoming a nursing leader is a meaningful and rewarding way to take your nursing career to the next level. Find out how to get started by reaching out to Master's in nurse leadership programs in Wisconsin.
How Can I Become a Clinical Nurse Leader in Wisconsin?
Working in nurse leadership involves improving nursing practice at every level of care, from patient intake and medical history to patient discharge and education. To qualify for nurse management positions, you can earn a Master's degree in nurse leadership in Wisconsin. While completing your required curriculum and meeting all clinical expectations, you'll earn between 30 and 39 credits. Although most programs in Wisconsin require a Bachelor's degree in nursing, you may find RN to MSN programs that accept nurses at the Associate's degree level.
The topics you explore are chosen to help you develop your leadership skills, become more confident in clinical practice, and focus your nursing care on current evidence and research.
You may meet learning objectives by taking courses like:
Evaluation and Evidence-Based Practice
Leadership in Health Systems
Program Planning for Population Health
Theories of Organizational Behavior
Economics and Policy in Health Care
Informatics in Health Systems
Wisconsin programs are specifically tailored to the health care goals and issues of this state. For example, you may explore the challenges of rural health care, ensuring equal access to services, and providing health services on reservations.
Most schools in Wisconsin require clinical work; on average, you'll be expected to spend over 300 hours in an assigned clinical setting.
Through the Wisconsin Board of Nursing, you can keep your nursing license valid throughout your career. Renewal applications are due by the last day of February in even-numbered years. If you graduate from an AACN-approved graduate program, you can apply for Clinical Nurse Leader certification. After you pass the initial exam, you can renew your certification every five years.
What Does a Clinical Nurse Leader Do?
You may find that the duties you're assigned as a nurse leader differ widely between places of employment. As a result, you may want to check out as many employment opportunities as possible to find one that best fits your interests and clinical strengths.
The AACN, which established the CNL certification several years ago, outlined the specific care responsibilities for Clinical Nurse Leaders. They claim that CNLs focus on a microsystem approach to care, as opposed to other clinical roles that focus on macrosystem approaches to care. In addition, other advanced nursing positions focus on specialized areas of health care, while CNLs are trained to provide general nursing care to all populations.
Learning from experienced nurse leaders in your area may help you get more out of your training. As a Clinical Nurse Leader, you may want to join the Wisconsin Organization of Nurse Executives. You can continuously build your leadership skills, explore new nursing legislation, and find out how to best manage the nurses on your team through their ongoing education opportunities.
Nurses are some of the most important care providers on any health care team. When you earn a Master's degree, you can do even more for your patients and your health care facility. Take the first step by comparing graduate nursing leadership programs in Wisconsin below.
Wisconsin Research Nursing Graduate Programs
The Robert Wood Johnson Foundation is funding numerous healthcare studies in Wisconsin. Their topics range from increasing the number of nurses with baccalaureate degrees and new careers in nursing to new types of brain research. It is important to build the scientific foundation for clinical practice, which helps prevent diseases and re-admissions to hospitals, and which is highly dependent upon well-educated nurses.
The Wisconsin Action Coalition is also working with the Wisconsin Center of Nursing and the Rural Wisconsin health Cooperative to meet Wisconsin's specific healthcare challenges by building an adequate nursing workforce. They seek to remove barriers to practice, as our country has a shortage of primary care providers, and they foster inter-professional collaboration between all healthcare workers to build a cohesive team.
This may be an excellent time for you to return to college to seek your graduate degree in research, which may enhance your career, as well as healthcare in your state.
<!- mfunc feat_school ->
Featured Programs:
Sponsored School(s)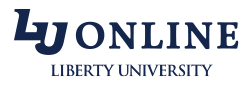 <!- /mfunc feat_school ->
Wisconsin Graduate Degree Programs in Nursing Research
Wisconsin has several universities that offer nursing graduate and PhD degrees. There is also a great amount of healthcare research being conducted at universities by way of nursing faculty.
Wisconsin has more than 80 faculty that are members of the National Institute of Health-funded Clinical and Translational Science Institute of Southeastern Wisconsin, which gives research nurses some excellent opportunities to pursue their profession. There are both Master's and PhD programs for nursing research that provide nurses with a foundation that will advance the scientific basis of nursing.
The application requirements at most graduate research programs include:
Bachelor's degree
Official College Transcripts
Three letters of Reference
GRE scores
Current RN license from Wisconsin
TOEFL exam score if English is not your first language
The curriculum of a nursing research program may include some or all of the following courses:
Theoretical Foundations of Nursing
Ethics, Policy and Health Care Advocacy
Organizational and Systems Leadership
Research & Evidence as a Foundation for Nursing
Quality & Patient Safety in Health Care
Quality Improvement Science in Health Care
Health Care Finance
Health Care Policy
Health Care Program Development
Health Care Systems Leadership I
Health Care Systems Leadership II (credit practicum)
Health Care Systems Leadership-Practicum
There are also post-master's degree programs that include translational research, epidemiology and informatics in their curriculum. This type of program prepares you to become an advanced practice nurse, and you make take the research credential test offered by the Society of Clinical Research Associates. The fee is $395 for members, and it is $450 for non-members.
If you need financial support, Wisconsin has several state grants available. They range from funding for students with handicaps to minority retention grants. Nurse Corps in another excellent loan repayment program. Nurse Corps will pay off 60 percent of your unpaid student loans for two years of work in a Critical Shortage Facility, if you meet their criteria.
The Role of Clinical Nurse Researchers in Wisconsin
Nursing research continually develops new knowledge to build a stronger clinical practice foundation through sound research. You have multiple types of research from which to choose as your career will be largely guided by your personal research priorities as a leader in nursing research.
Contact the schools in Wisconsin that offer the research programs that interest you to learn more about your options.
Wisconsin Certified Nurse Midwife Programs
It's likely that you've provided care to hundreds or thousands of patients as a registered nurse. As you've become more skilled and knowledgeable in the field of nursing, perhaps you have realized that you work well with women or that you have a particular interest in pregnancy and childbirth. If you want to use your nursing abilities to assist women through one of the biggest transitions of their lives, find out how to become a certified nurse midwife (CNM) in Wisconsin.
You can request program details from the CNM schools in Wisconsin that are listed below. You may want to check out other states' programs as well, to familiarize yourself with all of your options.
Though CNMs may attend home births or work in birth centers, they are becoming more and more important in hospital settings throughout the country. At hospitals, CNMs may provide primary care to low-risk women, work with OB/GYNs to provide continuity of care, and transfer care when it's appropriate. When you attend a birth as a CNM, you may provide new mothers with a relaxed atmosphere, evidence-based care, and the freedom to ask questions about the changes they are going through.
Ready to take the next step in your nursing career? Get started today by contacting certified nurse midwife programs in Wisconsin now.
Becoming a Certified Nurse Midwife in Wisconsin
Prior to starting in the field of nurse midwifery, you must a rigorous set of educational and licensing requirements. Most Wisconsin programs require you to have a Bachelor's degree in nursing, although some schools have accelerated MSN programs that are designed for students with bachelor's degrees in other fields.
You may wish to plan on gaining some experience as a registered nurse before applying for acceptance to a nurse midwifery program. Some schools only require one year of general experience, but others may require more experience or specific work experience in labor & delivery.
Once you have secured a position in a CNM program, you can start preparing for your education. This program typically requires about two years of full-time study, since you must complete between 30 and 40 credits. Clinical experience is a significant part of your training—most schools in Wisconsin get you out into the field for at least 500 hours before graduation.
As you work toward your master's degree, you may take a variety of courses, including Epidemiology and Biostatistics, Midwifery Care During Pregnancy, Midwifery Care During the Postpartum Period, and Advanced Midwifery of the Childbearing Woman.
You may wish to consider several scholarship options when you start this phase of your education. The Wisconsin League for Nursing is extremely dedicated to the success of nursing students and awards multiple scholarships each year. Wisconsin Nurses is another local association with financial aid options for graduate students. Through the State of Wisconsin Higher Educational Aids Board, you may qualify for need-based financial aid.
Working as a Certified Nurse Midwife in Wisconsin
Once you have completed your education, you must still go through a few steps to become a working certified nurse midwife. The American Midwifery Certification Board puts applicants through an extensive testing procedure and validates their educational qualifications. Once you meet their expectations, you receive your national certification. With national certification, you can apply for an advanced practice license through the Wisconsin Board of Nursing.
If you're committed to the field of nursing, advancing your education can help you explore new opportunities. Learn more by contacting certified nurse midwife programs in Wisconsin from those listed on RNtoMSN.com.
Wisconsin Clinical Nurse Specialist Degrees
As a registered nurse, you're likely a valuable member of your health care team. No matter which specialty you work in, you may help patients get through procedures, understand their diagnoses, and prepare for the care they're going to receive. Nursing experience is invaluable, and in fact, it can prepare you to advance your education and career in a new way. If you want to do even more for the people of Wisconsin, find out what clinical nurse specialists do.
Contact the Wisconsin schools with CNS programs listed below and send your request for more information today.
Wisconsin, which is known for its strong nursing industry, can be an excellent place to get started as a clinical nurse specialist. You can enjoy support, growth opportunities, and networking events as a CNS in Wisconsin. Find out more about clinical nurse specialist programs in Wisconsin.
Becoming a Clinical Nurse Specialist in Wisconsin
Few decisions are quite as important as which school you attend. Wisconsin has several CNS programs, which you can check out below. You may want to compare different schools near you and find out which specialties they offer. Your specialty determines which population you work with and what type of research you do as a CNS, so it's not a decision to be rushed.
Clinical Nurse Specialists in Programs in Wisconsin tend to be fairly similar in terms of length and program outcomes. If you have a Bachelor's degree in nursing and at least one year of full-time nursing experience, you may be able to graduate in as little as two years. Part-time programs may last up to five years, so plan accordingly.
Your curriculum of 30 to 40 credits may include coursework in many different areas of nursing. First, you may enroll in core classes like Applications of Nursing Research to Practice, Philosophical and Theoretical Basis for Nursing, Context of Health Care for Advanced Practice Nursing, and Statistical Literacy in Nursing Research.
Once you have demonstrated your skills in these areas, you may get the chance to enroll in higher-level courses. These courses include Clinical Pharmacology, Advanced Health Assessment and Measurement, Program Development in Health Care, Disease Prevention, Health Promotion, and Health Care Through the Lifespan.
As an advanced practice nursing student, you may have the freedom to apply for a wide range of scholarships and grants. Make use of all of your resources to maximize your funding possibilities. The Higher Education Aids Board funds several financial aid programs, both need-based and achievement-based. The Wisconsin League for Nursing is another popular resource for advanced nursing students, with multiple scholarships given out each year. Through the Nurses Foundation of Wisconsin, you may participate in contests and financial aid programs.
Working as a Clinical Nurse Specialist in Wisconsin
After you finish your CNS education, you must become licensed and certified in your chosen specialty. Through the American Nurses Credentialing Center, you can apply to take your certification exam and become nationally certified. With this step completed, reach out to the Wisconsin Board of Nursing to apply for an advanced practice license. This involves applying for additional permissions for your registered nursing license.
Are you excited to take the next step in your nursing career? Check out our list of schools on this site and contact clinical nurse specialist programs in Wisconsin.
Wisconsin Public Health Nursing Graduate Program
Earning your Master's in Public Health is a great way to expand your nursing career. The Wisconsin State Legislature states public health nurses shall work under the direction of the local Board of Health and the local Health Officer shall conduct generalized public health nursing programs.
They have also put workplace wellness tools in place funded by program grants. Some of the duties of public health nurses include; health risk assessment, chronic disease prevention, weight management, stress management, worker injury prevention programs, health screenings, nutrition education, health or fitness incentive programs, vaccinations and employee physical examinations.
The Wisconsin Action Coalition is partnered with the Wisconsin Center for Nursing and the Rural Wisconsin Health Cooperative. They are working to transform healthcare through an improved educational system, and their primary goal is to deliver quality patient-centered care throughout the community.
If you are considering returning to school for your graduate degree, this may be the perfect time. There will be more job openings and you may be able to position yourself in a promising career that may offer higher wages. You will also be helping the community and nursing profession as a whole. Contact the schools below to learn more about getting started.
Master's Degree Program in Wisconsin
A master's degree in public health is available in Wisconsin in several accredited programs.
Admission to a Master's program in public health nursing in WI typically requires the following:
Bachelors degree in nursing from professionally accredited program
GPA minimum 2.75
Current Wisconsin RN license
GRE within five years
Three letters of recommendation
Autobiographical sketch
Most public health nursing programs emphasize leadership development in the clinical setting, and they offer the groundwork, plus the experience, for becoming an advanced generalist in the field of public health nursing. Graduation requires around 42 semester credit hours.
The curriculum likely includes:
Public Health Principles & Practice will
Health Management and Policy
Introduction to Biostatistical Methods and Public Health
Introduction into epidemiology will
Introduction to Environmental Health
Social and Behavioral Science
Introduction to Public Health Seminar
Field Work Seminar
Field Experience
Culminating Experience
Electives – 14 credits
Complete a FAASA application if you need help with funding your education, based on your income. The University of Wisconsin also offers Advanced Opportunity Fellowships for qualified minority or economically disadvantaged non-minority students. There is a variety of grants and low interest loans available from the federal government. Check the list on the American Association of Colleges of Nursing webpage.
The Role of Public Health Nurses in Wisconsin
Public health nurses work in the community to improve the overall health of the citizens. Employment is frequently in a county or state's departments of health, schools, correctional facilities, occupational health facilities, or businesses. Educating the community is a large component of their job.
If you have your graduate degree in public health you may become a Medical and Health Services Manager. This position conducts and administers fiscal operations, which may include accounting or planning budgets. They typically supervise nurses and other healthcare personnel in the public health arena.
Returning for your graduate degree may give you a very fulfilling position that allows you to make an impact on your community. Reach out to schools today to learn more about your options.
Graduate Nursing Programs in Healthcare Policy in Wisconsin
Over the decades, the healthcare system of Wisconsin has adapted extremely well to changes in policy, law, and standards. This success is largely due to the work of legislators, policymakers, and those who carry out new policies—that includes nurses like you.
The nursing experience you have earned is extremely valuable to health policymakers. Nurses, doctors, and other health professionals understand what needs to change in healthcare settings and how proposed policies may impact different groups of people.
With a Master's degree in health policy, you may be able to influence the next wave of health policy in Wisconsin. Currently, policy in Wisconsin is very strong. Overall, the health system in Wisconsin is rated very highly (Milwaukee Journal Sentinel). However, Wisconsin can still improve in areas like minority care availability, where other states are seeing more rapid improvement than Wisconsin.
If you are ready to explore a future in health policy, get involved now by checking out graduate healthcare policy programs in Wisconsin.
Master's Degree Programs in Healthcare Policy in Wisconsin
Having spent several years in the nursing industry, you should already have extremely strong multitasking, clinical reasoning, and decision making skills. These are just some of the traits you'll need to thrive in a graduate healthcare policy program.
Master's degree programs in this area of study often blend policy with management, administration, and research, as all of these fields work together in the world of legislation. You may want to evaluate the different curricular requirements for each program to find one that is best suited to your specialized areas of interest.
You may build your knowledge and skills in healthcare policy courses like:
Environmental Health Sciences
Principles of Epidemiology
Public Health Policy and Administration
Perspectives in Community and Behavioral Health
Capstone in Public Health
Quantitative Research
Qualitative Research
Health Economics
Program Evaluation in Public Health
Health policy overlaps substantially with public health, since the policies developed on a statewide and federal basis often have the long-term goal of improving public health outcomes and statistics.
Since this field is significantly different from nursing, practical experience should be a high priority. Applying your knowledge in an internship is an excellent way to get contacts in the world of healthcare administration and prepare for your post-graduate work.
To keep your standing and credibility as a nurse, maintain your nursing license through the Wisconsin Board of Nursing. Renewal applications must be submitted by the last day of February in even-numbered years.
How Do Nurses Impact Healthcare Policy in Wisconsin?
Nurses have contributed a lot to health policy in the past, a trend that has only strengthened over the years. Through lobbying groups and legislative representatives, nursing associations have impacted public health, employment, and healthcare financing policies.
The Wisconsin Nurses Association is the largest nursing organization in the state, and they invest quite a bit of energy in their legislative efforts. Current priorities include required vaccination standards for healthcare employers, the APRN Uniformity Act, team-based care approaches for diabetes, issues with prescription drug abuse, and workplace violence.
Government agencies that are involved in the health sector are another employment option to consider. Agencies like the Wisconsin Public Health Council utilize statistics, research, and data from numerous sources to establish informed stances on policy options.
Healthcare is at an important junction right now. The decisions made in the next decade may very well influence healthcare workers and consumers for many years to come.
Ensure that nurses and patients are well represented by studying health policy. Explore options now by reaching out to Master's in healthcare policy programs in Wisconsin.
Hospice Nursing in Wisconsin
While most nursing specialties aim to help cure disease and extend patients' lives, the area of hospice and palliative care runs on a separate set of expectations. Patients in hospice care have received a fatal diagnosis and have decided to stop or minimize life-extending measures.
Care providers manage symptoms and pain in accordance with a patient's wishes, spiritual beliefs, and tolerance of symptoms. The field of hospice is always changing in the face of new research and technology. The Hospice Organization and Palliative Experts of Wisconsin (HOPE) is devoted to the people who provide hospice services and the patients who need those services.
If you want to expand your scope of practice and transition into a new specialty, learn more about hospice/palliative care certification by contacting Wisconsin nursing schools.
Master's Degree Programs in Hospice/Palliative Care Nursing in Wisconsin
Overall, the process of earning a Master's degree in nursing takes between two and three years. As a nurse practitioner or clinical nurse specialist student, you learn about the medical needs and procedures of a population of your choice.
You can then pursue hospice certification, which may add 9 to 15 credits to your degree. The courses below and courses similar to them are commonly required.
Palliative Care Nurse Practitioner Courses
Symptom and Pain Management
Ethical Issues in Palliative Care
Loss, Grief, and Bereavement
Final Hours of Life
Family as Caregivers
Cultural Issues in Hospice Care
Another part of hospice nursing education Wisconsin students must commit to is clinical training. Clinical training helps you learn how to work within your new scope of practice and apply your entire body of nursing knowledge to palliative care. The minimum requirement for national certification is 500 hours, but many schools have more demanding requirements.
The Wisconsin Board of Nursing oversees licensure of nurse practitioners and clinical nurse specialists. You may become a CNS or NP after passing your licensing exams.
Work experience is required for the role of Advanced Certified Hospice and Palliative Nurse, which is regulated by the Hospice and Palliative Credentialing Center. They verify that you've earned at least 500 hours of experience in the past year or 1000 hours of experience in the past two years.
The Role of Hospice/Palliative Care Nurses in Wisconsin
Throughout Wisconsin, dozens of hospice facilities hire nurses to meet their growing base of patients. While many institutions are located in urban areas like Green Bay and Milwaukee, nurses may still have to travel to rural areas.
Urban hospice companies often have a large service area that covers surrounding rural communities. For that reason, you may spend quite a bit of each shift driving between patients' homes.
Many companies require that NPs and CNSs rotate on-call nights, weekends, and holidays. During your on-call times, you may be on call for your own patients as well as other practitioners' patients. Major hospice employers in Wisconsin include Unity Hospice, Kathy Hospice, and Hospice Advantage Green Bay.
Earning your palliative care nurse certification can completely change the direction of your career and help you find new meaning in your work.
Find the ideal school for your educational goals by reaching out to Wisconsin nursing programs today.