West Virginia Nurse Practitioner Programs
Health care is a subject of growing importance in the United States, and the discussion isn't expected to end anytime soon. As new health care legislation becomes law throughout the country, the need for evidence-based health care is expected to be in extremely high demand. In states like West Virginia, where most of the population lives in a rural area, the demand for primary care providers may increase. Becoming a nurse practitioner may allow you to become a prominent part of the medical community.
Contact the WV Nurse Practitioner schools you see listed below to learn more about your options for study now.
<!- mfunc feat_school ->
Featured Programs:
Sponsored School(s)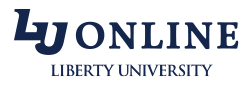 <!- /mfunc feat_school ->
WDTV reports that West Virginia lawmakers are considering removing practice restrictions for nurse practitioners. This may give you the freedom to work within the scope of your education and provide care to your patients. The bill has been moving quickly through West Virginia legislative channels, per the Charleston Gazette. Taking the next step in your education now could really pay off if this bill becomes law.
Advancing your career in the nursing field could help you become a fixture in the nursing community of West Virginia. The West Virginia Center for Nursing keeps nurses updated on health care legislation, changes in practice standards, and new career opportunities.
If you feel like a career in advanced nursing could change your future, take the first step today by contacting nurse practitioner schools in West Virginia.
Nurse Practitioner Program Curriculum in West Virginia
You may wish to spend some time getting familiar with your advanced nursing curriculum, as it can give you a good view of what you'll learn and what you should be able to do by the time you graduate. Core courses that are often part of nurse practitioner programs include Theoretical Foundations in Advanced Nursing, Issues in Health Care, Advanced Nursing Research, and Leadership in Nursing. You may then start exploring advanced clinical subjects in courses like Advanced Pathophysiology, Advanced Pharmacology, Advanced Family Nursing Practice, and Advanced Physical Assessment.
These courses are often required of master's degree students and doctoral degree programs. You may wish to look at your long-term career goals and choose the degree that can get you there. Master's degrees tend to take about two to three years of full-time study, while a doctoral degree may take up to seven years of study. Doctoral programs often require many more clinical hours than graduate programs.
Make the most of your school money by looking into West Virginia's scholarship opportunities. The West Virginia Center for Nursing offers scholarships to students who are dedicated to furthering their education. The state government funds loan repayment programs and grants for advanced nursing students.
Working as a Nurse Practitioner in West Virginia
Once you reach your goal of earning a Master's degree or doctoral degree, you can get your advanced practice degree from the West Virginia RN Board. They check your educational credentials, your current nursing license, and administer your APRN exam before you get your license.
You may earn a range of salaries once you reach this level in your nursing career. Generally, dedicating yourself to a career in advanced practice can increase your earning potential. O*Net reports that nurse practitioners in West Virginia earn an average salary of $83,200 per year (O*Net, 2013).
Nursing is a field in which you can really make a difference if you are committed to the people of West Virginia. Get started today by reaching out to nurse practitioner schools in West Virginia listed on our site.