Virginia Nurse Practitioner Programs
Nurses are a crucial part of patient care in Virginia. From admitting patients and keeping them calm to assisting in important procedures, nurses spend the majority of their time interacting with and caring for patients. However, you may be ready to play an even more important role in your patients' health care and make more independent health care decisions. If you have some experience as a registered nurse and you're ready to take on more responsibility, learn more about nurse practitioner programs in Virginia by contacting the schools below.
This could be the ideal time to begin a career as a nurse practitioner in Virginia. Fierce Healthcare notes that Virginia is one of many states that is moving toward independent practice for nurse practitioners. This measure is backed by local nursing groups and nursing professionals. By completing your advanced nursing degree, you may be able to use your education to its fullest extent and improve the state of health care in Virginia.
The Virginia Council of Nurse Practitioners may be a great resource for you as you try to choose and complete a nurse practitioner program. Networking with other advanced nursing professionals can pay off in many different ways, from giving you in-depth information on the state's nursing industry to helping you find the right job for you after graduation.
If you're ready to further your nursing career with a graduate degree, contact nurse practitioner programs in Virginia today.
<!- mfunc feat_school ->
Featured Programs:
Sponsored School(s)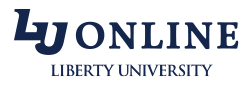 <!- /mfunc feat_school ->
Nurse Practitioner Program Curriculum in Virginia
Nurse practitioner programs in Virginia are designed to build on your undergraduate nursing skills and theory to help you become a more skilled and competent care provider. If you have an associate's degree in nursing, rather than a bachelor's degree, you may still be able to get a nurse practitioner degree through an RN-to-MSN program. RN-to-MSN programs take between four and five years of full-time study, while traditional MSN programs typically only last two to three years.
Early in your training as a nurse practitioner, you may take classes that address core subjects of this field. Classes in this category include Epidemiology in Healthcare, Research and Biostatistical Analysis, Advanced Pathophysiology, and Role Acquisition for Nurse Practitioners. You can then delve into high-level courses like Advanced Pharmacology, Clinical Decision Making in Nursing, and Primary Care Seminar. In your courses, you learn how to put your skills to use in a clinical setting. In fact, clinical practice is one of the most important parts of your education. Graduate programs tend to require no fewer than 600 hours of clinical practice.
You may apply for a variety of scholarships after getting accepted to the program of your choice. The Virginia Health Workforce Development Authority offers loan repayment programs and scholarships to nursing professionals that work in medically underserved areas of Virginia. The Virginia Department of Health is another state-supported source of scholarships.
Working as a Nurse Practitioner in Virginia
The Virginia Board of Nursing is the licensing authority for nursing professionals in Virginia. When you finish your education, the next step is getting your advanced practice license. This involves providing proof of your completed education, taking a comprehensive licensing exam, and maintaining your license with continuing education hours.
The job outlook for nurse practitioners is extremely positive in Virginia. In the decade from 2012 to 2022, O*Net anticipates a 40 percent increase in nurse practitioner jobs. This exceeds the national average by 6 percent (O*Net, 2012).
In Virginia, nursing salaries are on par with the national average. O*Net indicates that the average salary for a Virginia nurse practitioner is $88,200 per year.
Take the first step to an exciting career in advanced nursing today. Contact nurse practitioner programs in Virginia now.