Oregon Nurse Practitioner Programs
One of the benefits of working in the field of nursing is the wide variety of career opportunities that await nursing professionals. After working as a registered nurse for a while, you may be ready to further your education and explore advanced positions in nursing. Becoming a nurse practitioner in Oregon may be a great way to serve the people of your community while making the most of your nursing training. Contact the nurse practitioner schools in Oregon that you see listed on our site to get more program details.
<!- mfunc feat_school ->
Featured Programs:
Sponsored School(s)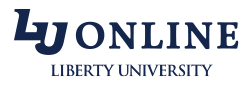 <!- /mfunc feat_school ->
After completing your Nurse Practitioner degree in Oregon, you may find that you can work in several different settings as a nurse practitioner. This is due in part to the physician shortage in Oregon, which has made it difficult for many residents to get the regular preventative care they need. Of course, this does not mean you have to work in general care as a nurse practitioner. In fact, a women's clinic that recently opened in central Oregon employs nurse practitioners that specialize in obstetrics and gynecology.
Studying in this field may give you the skills you need to contribute to the field of public health as well. The Democrat Herald reports that advanced nursing students in Oregon study public health extensively, incorporating it into the curriculum in meaningful ways.
You can request more information from nurse practitioner programs in Oregon to find out if this is the right career path for you.
Nurse Practitioner Programs and Curriculum in Oregon
Studying to become a nurse practitioner requires you to develop clinical expertise and theoretical knowledge in many different aspects of nursing. Over the course of two to three years, you may complete roughly 30 credits at the graduate degree level. This may include courses like Concepts in Advanced Nursing, Advanced Physiology and Pathophysiology, Principles of Pharmacology and Prescribing, Principles of Health Behavior, and Acute Care Management. These courses may build on your undergraduate-level understanding of nursing and prepare you to work independently with Oregon patients.
Clinical practice is an important part of this career, so you can plan on spending quite a bit of your study time in hospitals or clinics. If you earn a Master's degree, you may complete over 600 hours of clinicals before you graduate. Those who go into a doctoral program may earn over 1,000 clinical hours by graduation. You may learn how to work with patients of different ages and medical needs. Though you may begin by observing working doctors and nurse practitioners, you may be the one providing care by the time you complete your clinical hours, regardless of whether you choose to earn your MSN or you DNP in Oregon.
You may want to take advantage of the many financial aid opportunities available in Oregon. The Oregon Nurses Foundation funds multiple scholarships for nursing students. In fact, it is the main priority of the foundation. The Oregon Nurses Association awards several scholarships, including the Centennial Scholarship and the NPO Nanette Clapper Memorial Scholarship. If you join the Oregon Student Nurses Association, you might be able to apply for the scholarships and grants they offer.
Working as a Nurse Practitioner in Oregon
All licensing of nurse practitioners in Oregon goes through the Oregon State Board of Nursing. They ensure that your registered nursing license is valid and verify your educational credentials. You can then take a nurse practitioner exam, which tests your theoretical knowledge. Passing this exam allows you to get your Advanced Practice Registered Nurse (APRN) license in the state of Oregon.
Many registered nurses find that earning a nurse practitioner degree can increase their earning potential. Furthermore, nursing salaries in Oregon tend to be higher than the national average. O*Net reports an average salary of $104,300 per year for Oregon NPs. This is almost $12,000 higher than the national average (O*Net, 2013).
Job openings in this field may increase quickly for several years to come. Through 2022, O*Net predicts a 37 percent increase in nurse practitioner jobs.
You can contact nurse practitioner schools in Oregon to get more information about costs, curriculum and specialty tracts that are available.